You Are More of an Expert Than You Realize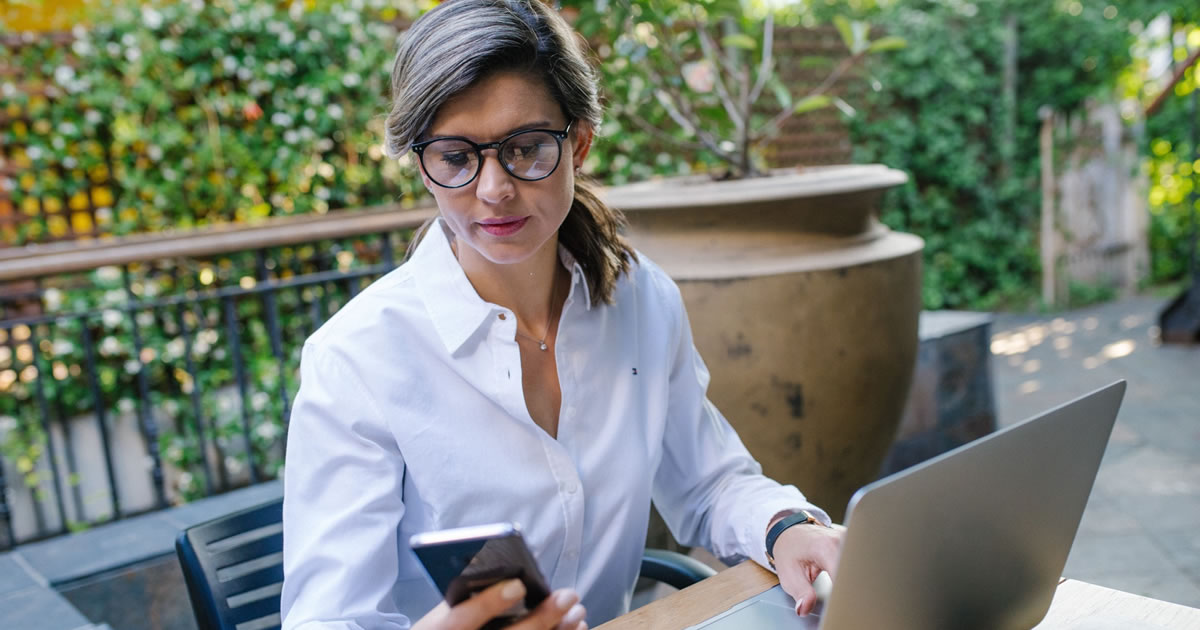 Have you ever aerated a lawn? I do it every year.
If you're not familiar with the concept, an aerator is a gasoline-powered machine equipped with a spiked metal roller on the bottom. It weighs about a billion pounds (I'm guessing) and its function is to poke finger-sized holes in your lawn, thereby "aerating" it, making it healthier.
Your job is to walk behind this self-propelled behemoth as it takes angry bites out of the ground, all the while doing your best not to inadvertently run over any shrubs, planted flower beds, or nearby sidewalks.
In my case, there's one additional obstacle that needs to be contended with: our automatic lawn sprinklers. These plastic things sit buried in the ground, awaiting their turn to pop their little heads up and spray water in all directions like a drunken toddler.
And you better not run over any of them while you're aerating, or you'll be out 50 bucks for every single one you damage.
The problem? They are nearly impossible to spot when not in use. There's simply no way you could see and avoid them while running behind an active aerator.
The solution? Turn on the sprinkler system. When the heads pop up, mark them with a healthy dose of baby powder. Now, as you aerate your way across the lawn, you can easily see them.
Now, the sprinklers are set to run automatically in the middle of the night, of course, but you can turn them on manually whenever you want. And so, baby powder in hand, I did.
Uh oh. Nothing happening.
Check the water main. Check the control panel. Review the directions for manual operation.
Nothing. Nothing. Nothing.
An hour later, after fiddling with everything I could think of, I was ready to give up.
But then my wife Linda had an idea: "Let's call the sprinkler guy."
"Don't bother," I said, "We'll never catch him on a Saturday and even if we did, he can't fix it over the phone."
But I was out of options, so I called him anyway. And to my surprise, he answered the phone.
He asked me one question, which immediately solved the problem: "Do you have a rain sensor on the system?"
Me: "Yes."
The problem, you see, was that it had been raining that day. The rain sensor keeps the system from turning on (no need to water the lawn in the rain).
He told me where to find it and how to disconnect it. The second I shut it down, the sprinkler heads popped up and I was back to aerating my lawn.
Why am I telling you all this story in the first place? Because I want you to notice how quickly and easily the sprinkler guy fixed the problem, despite how much thought, effort, logic, sweat, and time I spent not solving it.
It was his experience and perspective that allowed him to instantly diagnose the problem and offer a simple solution; something I couldn't do on my own. He did what experts do.
And whether you realize it or not, you too are an expert. In fact, here are two specific suggestions related to your writing business:
Suggestion #1: Sell insight not effort.
The most valuable thing the sprinkler guy did for me was solving the mystery. It involved zero active work on his part. But without the answer he provided, I was stuck, unable to move forward.
You should apply the same principle to your business.
Are you just a freelance writer? Or are you a marketing consultant who advises clients on what needs to be written and when, in addition to providing the written words?
Are you just a graphic artist? Or are you a visual design expert who guides clients in determining how to best represent their brand, in addition to providing the marketing collateral?
These are critical questions.
How you describe the work you do and the level at which you engage with your prospects and clients will have a big impact on how they see you, how they evaluate you relative to other options, and how much they are willing to pay you.
Suggestion #2: Stop cringing every time somebody accuses you of being an expert.
I understand. Particularly if you're new(ish) at whatever it is you do, thinking of yourself as "expert" fills you with a lot of doubt. But you are absolutely that, relative to the people who hire you.
Consider my sprinkler guy. He didn't invent the rain sensor. He probably doesn't have an advanced degree in sprinkler system engineering. But … he knows way more than I do or ever will about lawn irrigation. As the old saying goes, "In the land of the blind, the one-eyed man is king."
Your clients and would-be clients feel exactly the same about you. They know nothing about what it takes to write strong, effective copy and how to use that in their respective businesses. You're already way over the knowledge bar.
What they want most is somebody who can apply that knowledge to their particular problem and in a way that makes them feel confident and taken care of.
So start thinking and behaving like the expert you already are.
Here's the bottom line.
If you insist on selling time and effort, you'll always be competing against lots of other people in your field who do exactly the same thing. From there, it doesn't take long for you to become a commodity and the hiring decision to be made solely on price.
If, on the other hand, you find a way to wrap advice, insight, and perspective around the work itself, you'll make more money, attract better clients, and spend a lot less time digging up broken sprinkler heads.
Do you have any questions about getting started as an expert copywriter? Share with us in the comments so we can help.

The Professional Writers' Alliance
At last, a professional organization that caters to the needs of direct-response industry writers. Find out how membership can change the course of your career. Learn More »

Published: January 17, 2020