3 Reasons Why Content Marketing Could Be an Ideal Fit for You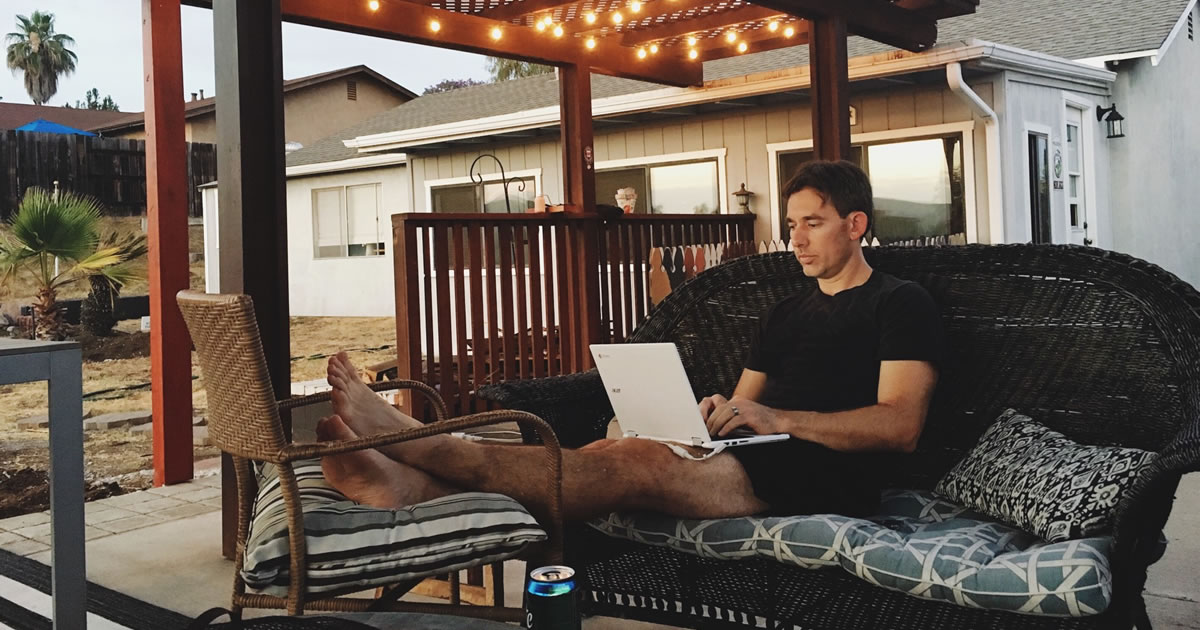 Do high-pressure, hype-filled sales techniques make you squirm? Do you feel more comfortable writing in a friendly, casual manner?
If you answered "yes" to these questions, then content marketing could be the perfect fit for you!
What is Content Marketing?
It's all about providing useful information (content) to an audience. When done properly, a business develops authority in their niche, creates empathy with their audience, and builds trust.
And over time, the business builds brand awareness.
Quick, hard-hitting ad campaigns are out the window … replaced by a steady drip-feed of useful information.
Content marketing can be in a variety of forms, and once you're well established, you can expect to earn solid professional fees. For example:
Blog posts ($200 to $500)
Long articles ($150 to $800)
Special reports ($1,500 to $5,000)
Social media posts ($2,000 per month retainer)
Infographics ($100 to $750)
Case studies ($1,200 to $2,000)
Video scripts ($100+ per minute for how-to videos)
E-newsletters ($100 to $900)
FAQs and Q&A's ($150 to $750)
… and more. Pretty much any medium that allows a business to inform and educate their audience, without resorting to more traditional hard-sell marketing tactics.
Your job as a content marketing writer? Create this content! No high-pitched sales copy required … more like a casual conversation with a friend.
Now that we understand more about content marketing, what's the attraction for us as copywriters? Why is content marketing a good fit?
Reason #1. It Feels Natural
As a content marketing writer, you'll be asked to write many different types of content. That's great news for you … more work and more income!
Some content pre-sells. This is where you explain the benefits of the client's product or services.
No hard sell here. Rather, it might be a story on how your client solved a customer's problem with their product or service. Or a product review, explaining the benefits of a product. No hype though … all calm, relaxed, and conversational.
This content can be in the form of a case study, email, blog post, or video, for example.
And at the end, you'll include a low-key call-to-action. Something like, "If you'd like to know more, then go here for details on [company's product or services]." Again, no hard sell … just a simple text link.
Other content will be entirely sales-free. You provide useful information and solve readers' problems about a related topic.
What's the purpose of this?
To build trust and create empathy with the reader,
To establish your client as an expert in their niche, and
To create brand recognition.
For example, say your client sells garden tools. You might write a series of blog posts on the best ways to care for your lawn. Then you follow with a new series on how to maintain a healthy vegetable garden and so on.
Do you see what's happening here?
You're providing readers with loads of valuable information. You're not directly selling the company's products. Instead, the blog content is related to the product, but not necessarily about the product. In other words, useful information for the reader.
You're answering people's questions, helping them solve their problems.
Post by post, you're building brand recognition.
A reader might see the company's now-familiar logo in a future email. They open it because they trust the company … all thanks to your hard work in building trust. That's brand recognition!
The most satisfying part? You get to write conversationally, as if you're talking to a friend.
It feels natural … because it is.
Reason #2. You Still Get to Use Your Copywriting Skills
"But isn't copywriting all about persuasive writing?", I hear you ask.
Definitely … and you still need these valuable skills. You just have to approach it differently.
Traditional sales copywriting is like watching a Hollywood action thriller. You're on the edge of your seat, wondering what's going to happen next. It's fast-paced, full of false closes and surprises.
Content marketing is more like your favorite Netflix serial. You get to know the characters gradually over time. You feel their pain and empathize with them. And you wait for the next episode with a sense of anticipation. What will happen next?
The action thriller and the Netflix serial use the same techniques to draw you in. They're just presented differently.
The same goes for traditional-style marketing vs. content marketing. You use the same set of copywriting skills, but in a different way.
Reason #3. The Work Never Stops
Once a business starts down the content marketing path, they can't stop. Readers expect a regular flow of new blog posts, social media posts, case studies, videos, and so on.
Someone needs to write this content. That someone could easily be you!
And the work keeps going, with no end point. When a business climbs on board the content marketing bus, they can't get off. They're committed for the long haul.
There's no way a business can keep up with all this content. They need a content marketing team, who need content marketing writers.
This is where you come in. You become an invaluable team member.
You might start by writing regular blog posts. Then they need someone to write a weekly e-newsletter or their social media posts. Who can do this?
Yep, more work coming your way!
You'll have more work than you can handle … all from one or two clients. Even better, this is ongoing regular work.
Wrapping Up
Content marketing is an ideal fit, if you're more into writing low-key informative copy than fast-paced sales copy.
It's relaxed, conversational, friendly, and it feels natural.
More than this, content marketing is rewarding and satisfying. What a great feeling, knowing you've built a loyal tribe of followers and helped them along the way.
So if you're looking for a stable income well into the future, content marketing could be an ideal fit for you.
Do you have any questions about getting started in content marketing? Share with us in the comments so we can help.

The Professional Writers' Alliance
At last, a professional organization that caters to the needs of direct-response industry writers. Find out how membership can change the course of your career. Learn More »

Published: February 10, 2020