Don't Miss This Tool for Finding New
B2B Copywriting Clients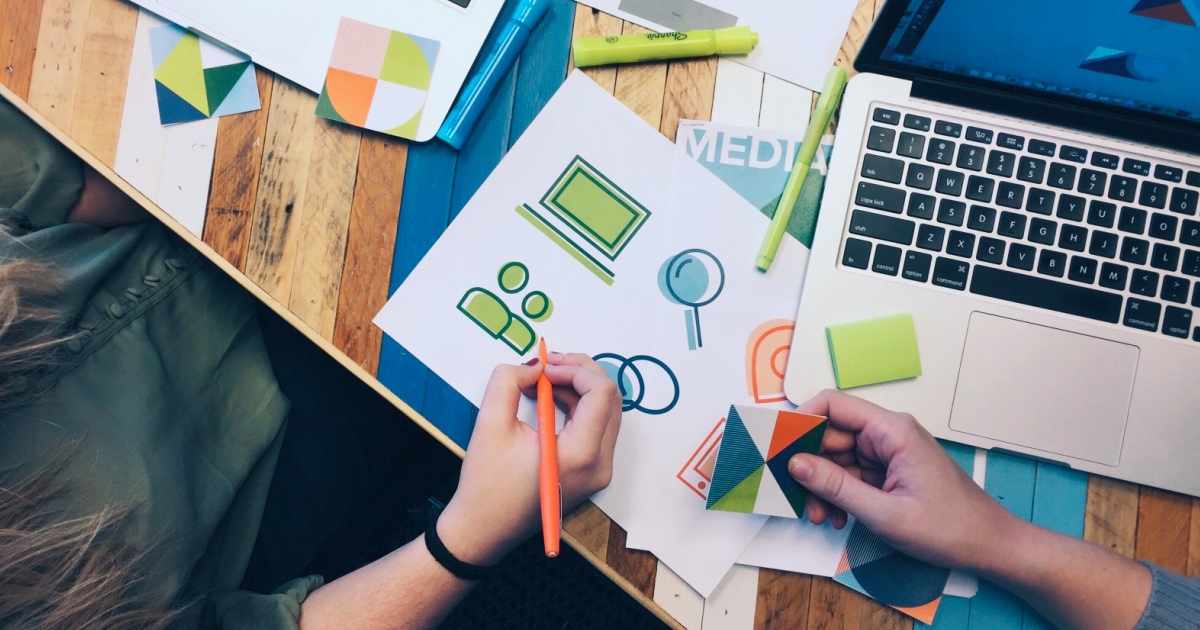 You're probably familiar with LinkedIn as a job search tool. But did you know that it's also a great way to meet prospects and future clients?
It is!
With more than 575 million business-minded users, every single industry is represented. From CEOs to tech founders to local real estate professionals, LinkedIn is a gold mine of opportunity.
Why just last year, I landed a $2,000+ client there just by sending a simple message. This week, I've closed another ongoing client due to a conversation we started back in 2018.
In fact, LinkedIn is a major cornerstone of my 2020 marketing strategy because I've seen how effective it can be and I think there's a lot of untapped potential.
Below, I'll share some effective prospecting tips for LinkedIn. All of which you can do with the free version. The other great news is these are not difficult activities. It's all about showing up consistently and focusing on building relationships, which are skills you probably already have.
Then, when someone needs a writer with your background, you'll be right there!
Now, before you launch your LinkedIn prospecting strategy, you'll want to make sure your profile is as complete as possible. For example, you'll want a professional-looking profile image and a headline about what you do and who you do it for. "Freelance writer for accounting companies" for example, tells people who you are and what you do.
Fortunately, LinkedIn has a checklist and will tell you what you need to do to complete your profile. Once you've done that, you're ready to connect with others.
5 Proven LinkedIn Prospecting Tactics
The value in these is cumulative. Done consistently, you'll find yourself with tons with connection requests and maybe even a new client or two.
1. Connect with Others
It's easy to send connection requests. If you go to someone's profile, you'll see a button that says, "Connect." Click that button and you'll receive a message that says, "LinkedIn members are more likely to accept invitations that include a personal note."
So, take a moment to write a short note telling them why you want to connect. I usually look at their profile and try to find a common connection I can reference. Maybe we're in the same field, both love dogs, or there's another commonality. If you approach it in a friendly way, you have a chance of opening up a conversation that may turn into work. What you don't want to do is send a sales message as part of your connection request.
2. "Like" and Comment
When you open LinkedIn, you have a newsfeed full of posts from the people and companies you're connected with. Take a few moments and scroll through them "Liking" and commenting on the ones you're interested in.
This has two advantages:
The more you interact with someone, the more the LinkedIn algorithm will show you their posts and similar ones. It's like Amazon learning your habits and suggesting things it thinks you'll like.
People will appreciate and notice your interaction. This can be another way to start a conversation that may lead to business.
3. Write your own posts
You can also write your own posts and have them show up in the newsfeed for your connections. When you open your LinkedIn, it'll say, "Start a post" at the top of the page. You can write up to 1,300 characters, which is roughly 300 words. Got ideas or experiences about sales/marketing/business writing you'd like to share?
This is a great place to do that. Advanced tip: You can turn these into newsletters and/or blog posts for yourself too.
4. "Curate" material relevant to your audience
In that same "Share a post" area, you can share a link to another resource and make a comment on it. This shows you're aware of business/marketing trends.
You can also share posts from companies you're interested in working with. Be sure to use relevant hashtags to help your post get found … for example, #copywriting helps the algorithm know what your post is about and show it to people who may be interested.
5. Nurture your network
Prospecting is a long game. You may get a "quick win," but more than likely, it'll come after weeks or months of people seeing you in their LinkedIn feed through your posts and comments.
Don't forget to check your notifications tab too. This will show you who's taken a new role, who has a birthday or work anniversary, and what else people in your network are commenting on. Get involved and share valuable insights. That's how you get noticed, build relationships, and position yourself as a knowledgeable and helpful person.
This pays off over time because many people may not need a writer at the moment but when they do, you'll come to mind.
The key to success is to do these things consistently. Once you get into the rhythm, it'll only take you 10-20 minutes a day.
Here's a sample action plan:
Send connection requests to five people a day.
Write a short update or comment on something relevant in the industry and link to the post.
"Like" and comment on five posts.
Check your notifications and congratulate people on work anniversaries and job changes.
Focus on being friendly and helpful and your network will grow.
Do you have any LinkedIn prospecting tips to add?
This article, Don't Miss This Tool for Finding New B2B Copywriting Clients, was originally published by B2B Writing Success.

The Professional Writers' Alliance
At last, a professional organization that caters to the needs of direct-response industry writers. Find out how membership can change the course of your career. Learn More »

Published: February 27, 2020