How to Identify the Best Small Business Prospects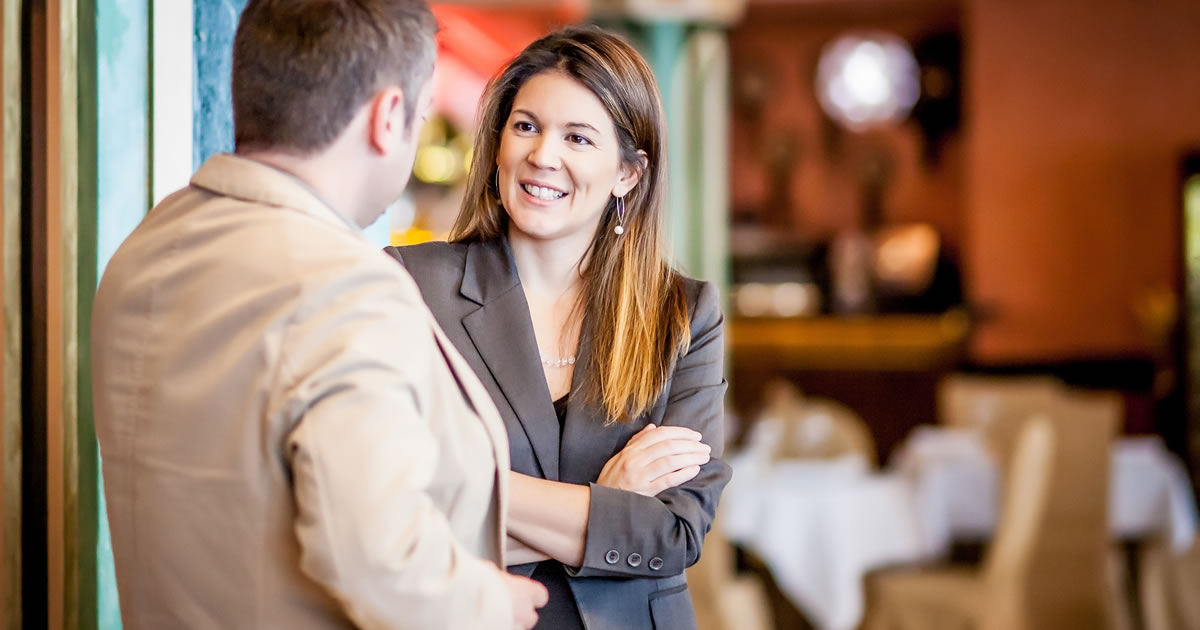 As I wrote in my article If You Want to Write for Small Businesses … , if you want to get paid to write, you have to find people who need your copywriting services.
And if, as I suggested, you start with small businesses, you'll have no trouble finding them because there are literally millions of small businesses — more than 30.2 million, and they comprise 99.9% of all United States businesses, according to the Small Business Administration's Office of Advocacy, which defines a small business as "a firm with fewer than 500 employees."
Don't worry. You certainly don't need millions of prospects or even thousands.
All you need is a handful (10, 25, or maybe 100) of good, high-quality prospects to cultivate relationships with. But how will you decide which small businesses to pursue? And how will you know which ones are the best ones?
One way to weed out the ones who aren't worth your time is to ask two simple questions: Do they know they need help? And what kind of help do they think they need?
Even if the majority of small business owners do actually need help, only a minority knows it. Those are the ones to pursue. In fact, you should ignore small business owners who are happy with the way things are and/or unwilling to invest in their own growth. Don't try to convince them they need help.
Focus instead on the ones who want to grow.
You may also have to adjust your language because the help they think they need is marketing.
You see, small business owners are not marketers. Much like you, they started a business because they wanted to do (or make) the thing they're selling. They didn't start a business to learn how to sell.
That can make it tricky to connect with them and to get them to understand exactly how the copywriting services you offer can actually solve their marketing problems. In other words, they don't exactly understand the role of copywriting in marketing.
That's why so many of the copywriters who specialize in small business use language that speaks to the perceived needs of the target market — small business owners who know they need marketing. So if you want to help them, sell them "marketing," or "help finding the right customers," even if what you're really selling is copywriting, an essential element of an effective marketing campaign or process.
That's where your own marketing — especially your content marketing — can come in very handy, in the form of blog posts and articles on your LinkedIn profile. And that includes your "elevator pitch."
Take a look at the following examples of elevator pitches for copywriters who specialize in small business and notice that they don't even use the word "copywriting."
I partner with small business owners who appreciate marketing but don't have the experience or enthusiasm for doing it on their own.
This copywriter positions herself as a "partner" to the small business owner who is trying to do it by him or herself, a common practice even if it doesn't really work. She's speaking to their twin pain points: lack of experience and lack of enthusiasm. So it helps to show what you know about marketing through your own marketing and to thereby position yourself as "marketing assistance for small businesses."
I help small businesses create and execute communication strategies, so they can return to doing what they love.
This copywriter takes a different tactic. She mentions "communication strategies" which is a close cousin to copywriting than "marketing." But it's still very broad and can encompass everything from websites to public relations to social media.
The fact that words and copy are involved in all of these elements is often more than a small business client can or needs to know. What's important is emphasizing the benefit of getting help: the fact that they can leave their "communications" in the capable hands of a professional and go back to "doing what they love." That's also a very powerful call-to-action or motivator, as well as a good bit of copywriting.
So if you want to get paid to write, explore the world of small business and see if you can use your copywriting to help them get more customers.
Do you have any questions about getting started as a copywriter? Please share in the comments what help you need to move forward.

The Professional Writers' Alliance
At last, a professional organization that caters to the needs of direct-response industry writers. Find out how membership can change the course of your career. Learn More »

Published: February 14, 2020