If You Want to Write for Small Businesses …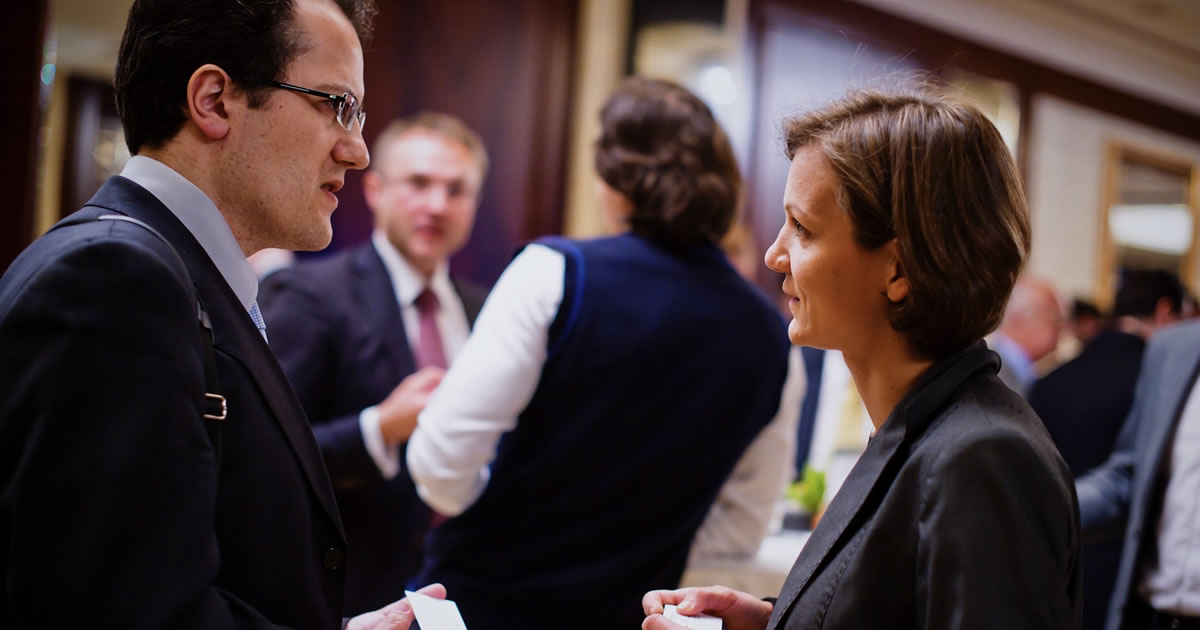 If you want to get paid to write, you have to find people who need your copywriting services.
It really is that simple.
The good news is, more and more people need your copywriting services. And more and more people know it.
Once you find those people, you introduce yourself as the first step in the process of cultivating a relationship with each one until their need materializes into a real project with a deadline.
This effort — and it is an effort — requires time and persistence. But it is well worth it.
I find myself repeating this over and over to all of the copywriters I coach — sometimes even the veterans! — because their impatience to get more clients or to get a new copywriting business off the ground seems to make them forget what we all know to be true in our own reality: that good things take time and effort.
Think about it: you've wanted to be a writer for a long, long time. Or maybe you've needed to find another way to make a living for a long time. Or maybe both.
Either way, it's taken time for that "need" to materialize into action. It's taken time to begin to invest in yourself, whether by attending Bootcamp or signing up for any of the valuable programs offered by AWAI.
And it's taken time for your investment to grow into a foundation that is strong enough for you to be ready to start dipping your toe into the cool pool that is your new and burgeoning business. (Whether you "feel ready" for all of this is an entirely different issue, which I wrote about here.)
It's the same for your prospects and clients. They're juggling so many different initiatives and projects. Their to-do lists are long! They're wearing 17 hats (sometimes more).
That means their copywriting needs are just one of the myriad things they have to pay attention to. So hiring a copywriter isn't often the priority — until, of course, something happens and suddenly, hiring a copywriter becomes the top priority. That's when they need you — and fast!
And that's when, if you have already laid the groundwork with your marketing and begun to cultivate a relationship with them, they will remember you and hire you! So while the goal of all the marketing you're learning about is, of course, to get the client. The real goal of the marketing is to make that connection so they can hire you.
And the easiest market to make a connection with is small businesses.
Small business owners are ideal clients for new copywriters because they all need to grow and their experience with copywriters is usually minimal, so their expectations are relatively low. (In truth, they don't always understand what copywriting is.) This means you don't have to be perfect, you can make your inevitable mistakes on them, learn from them, and it won't ruin your reputation.
So if you want to write for small businesses, then you are in luck, because they are everywhere and they are easy to find. All you have to do it locate your local Chamber of Commerce and show up at the Monthly Business Card Exchange or "member orientation" networking event. Or search for "small business events" in your town and see what comes up.
Small business owners who need help often go out looking for it — literally.
Yes, they search Google. So if you have a website and you have all the right keywords in place, they may find it — along with the websites of all your competitors.
That's why the very best way to connect with the small business owners who need copywriters is to attend a networking event … You'll meet a few people in person. (You don't need to shake the hand of everyone in the room.) You'll listen to their problems. (Everyone needs more sales and everyone needs to be listened to.) Then, you'll simply offer your copywriting services as the solution to their problems.
It's that simple and it works.
Why? Because if you demonstrate that you understand what they're struggling with, by asking smart questions about how they get their customers, and if you have some ideas about how to help, closing the deal is almost a no-brainer.
Often, you don't even have to convince them to hire you. You've made a connection. They will feel that you "get" them and can help. That's why they rarely ask for samples.
By the way, you don't need a website to attend networking events. All you need is a simple and professional business card to make you look like the professional you are.
I would also recommend having a LinkedIn profile that speaks to their needs and shows you can help. That message should be communicated especially in the title (or "headline") on your LinkedIn profile, which is the most important element.
Here's what I mean:
"Website & Email Copywriter l Creating results-driven marketing copy for smart small business"
This is an example of the LinkedIn title (or "headline") of a copywriter who offers website copy and email copy but identifies clearly in her title that her niche is small business. And not just any small business — she's looking for "smart" small business owners.
That's an example of excellent copywriting in the service of her own marketing. She's practicing what she preaches and using her LinkedIn profile to attract the type of clients she wants — smart ones! (Don't forget, every single thing you write, including and especially your LinkedIn profile, is a "sample" of your copywriting. Just one more reason having samples isn't always the most important thing!)
So if you want to get paid to write, all you have to do is find people who need your copywriting services. And starting with small business owners is perfect for new copywriters.
Do you worry about finding clients to get started as a copywriter? Please share in the comments what help you need to move forward.

The Professional Writers' Alliance
At last, a professional organization that caters to the needs of direct-response industry writers. Find out how membership can change the course of your career. Learn More »

Published: February 13, 2020