How to Make Decisions with Confidence to Reach Your Writing and Financial Goals Faster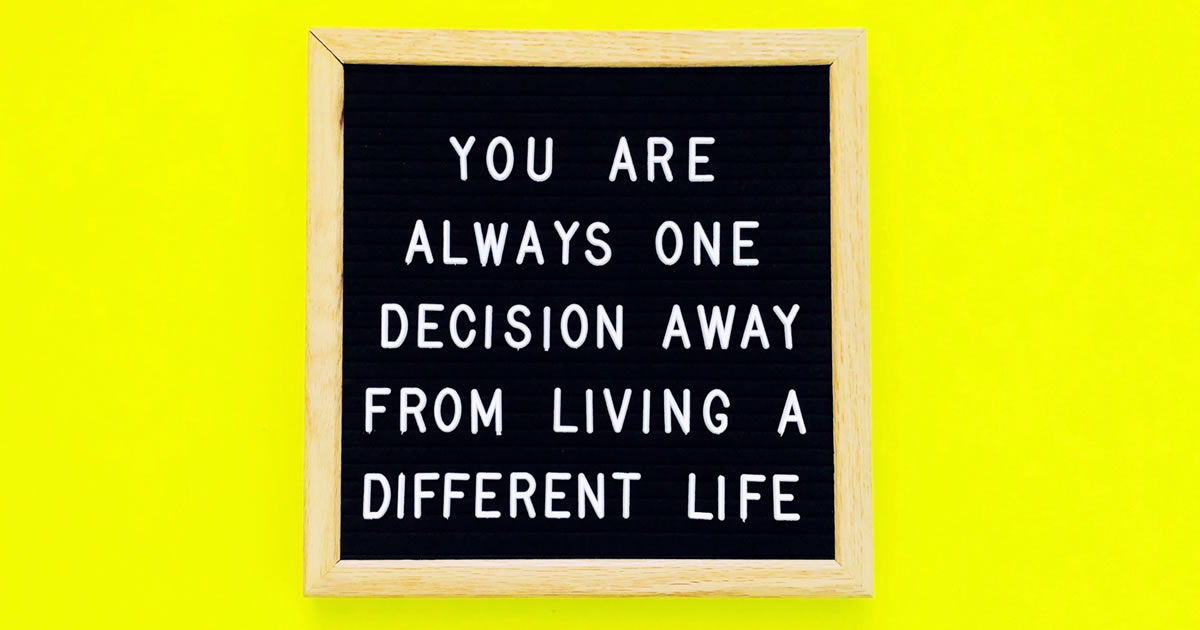 When it comes to success in ANY area of life, I've found that being decisive wins over delaying.
Every. Single. Time.
I've seen this in my own life, time and time again. And I've seen it with the writers I've worked with.
If you make a decision and it turns out to be a mistake, you can always make a new decision to correct it.
When you delay, you can spend weeks or even months going back and forth with yourself. You wonder if you should do it … You wonder if you shouldn't … You constantly ask "but, what if?" …
And in that time, nothing changes. A year may even pass, and you'll likely be in the same place you were before.
All this to say … if you want real transformation in your life, it takes making powerful decisions. One after the other, good and/or bad. And you keep making them until you've reached where you want to be.
So today, our Chief Success Officer, Ted Capshaw, will teach you an easy-to-use method for making decisions with total confidence.
If you're looking to make 2020 a big year … I recommend you check it out right now.
To view Ted's video click here.
If you've made the decision that copywriting is your path to freedom and financial security — as it has been for thousands of others — and you'd like us with you every step of the way, now is the time to join Circle of Success.
Circle of Success offers a combination of personal mentoring, writing feedback, and instructor-led learning you just can't find anywhere else.
Plus you get customized career planning, free Bootcamps, access to our complete library of home study training programs, monthly Masterminds, access to key influencers throughout our industry, and a lot more.
The list of benefits is long — you need to check it out for yourself.
Enrollment in Circle of Success is open right now — but only for a few more days …

The Professional Writers' Alliance
At last, a professional organization that caters to the needs of direct-response industry writers. Find out how membership can change the course of your career. Learn More »

Published: February 17, 2020