4 Career-Boosting Strategies (Born from a $2.5 Million Campaign)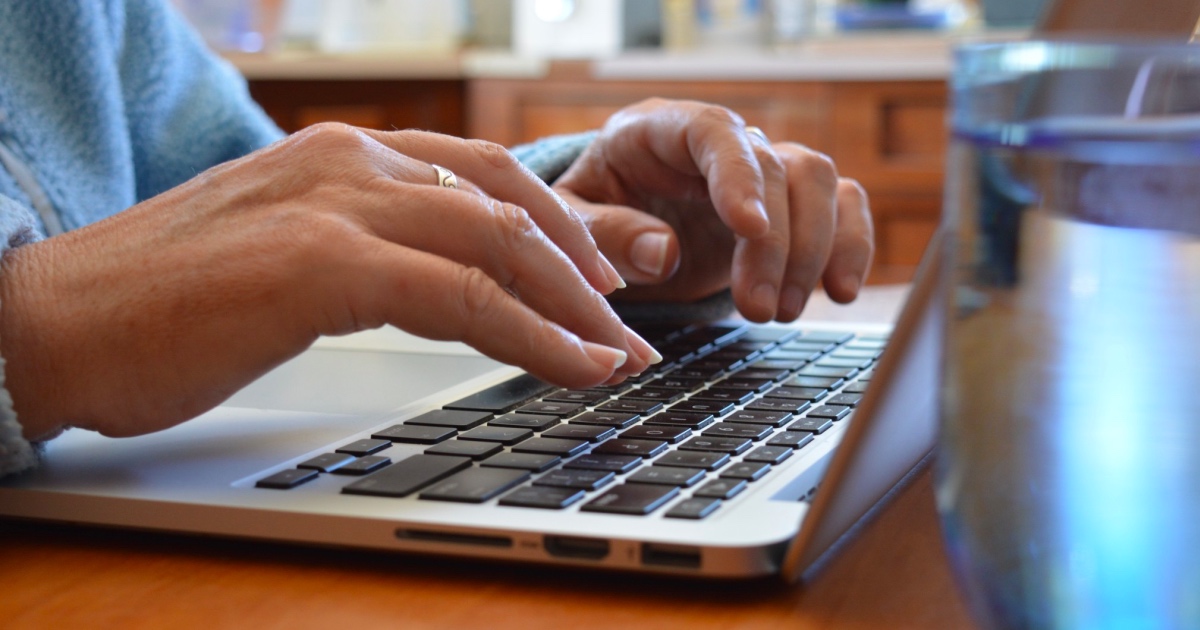 It happens the minute you sit down.
Even before you place an order, the waiter offers everyone at the table a complimentary glass of water.
The truth is, there probably isn't a restaurant here in the U.S. that doesn't offer water to its patrons. In fact, studies suggest that restaurant water usage could be as high as 25,000 gallons daily.
But others say it's more likely to be around 3,000 to 7,000 gallons per day.
And it's all those glasses of water served each day that gave one man the chance to prove his marketing and copywriting skills.
That man is David Droga, founder and creative inspiration behind one of New York's fast-rising advertising firms, Droga5.
Here's how David turned serving a glass of water into an ad campaign that generated over $2.5 million.
Sometime in the early part of 2006, David was being interviewed for a full-length feature article in Esquire magazine. In the interview, he was asked to talk about the vision he had for his new ad agency.
David pointed out that his goal was to build one of the most influential agencies in the world. But something rather unusual happened during the interview.
David was issued a challenge prove just how influential his company was by coming up with a one-page ad with a positive message.
Well, David wasn't one to back down. So he agreed to take it on but in a much bigger way. He was going to create a campaign that changed the world.
And in fact, it didn't take him long to figure it out.
The idea came to him during lunch at a restaurant when the waiter set down a glass of water on the table. His idea was simple: As people were served water, why not ask right then and there that a one-dollar donation to be added to the tab?
That dollar donation would then be used to provide clean, safe drinking water to disadvantaged children throughout the world.
David figured since people eating at a restaurant were already in a purchasing mood, getting an extra dollar out of them wouldn't be that difficult. All he needed to execute his idea was to get a charity that supported it, and as many restaurants as possible to join in.
And the organization he would ask to support his project … none other than UNICEF, one of the largest and well-known charities in the world.
UNICEF executives were on board as well. As for restaurants, the first ones he approached were those run by celebrity chefs. They all agreed to participate in David's cause.
Next, he needed to raise awareness, and for that, he reached out to his network of peers in the advertising world, celebrity friends, and people involved with the media.
The next thing you know, famous TV stars were talking about David's new water project, including Sarah Jessica Parker. Then word spread across New York.
By 2007, when David was ready to go live with his campaign, over 300 restaurants were participating in what he called the Tap Project.
Needless to say, David's water project was a huge success, raising over $2.5 million.
However, not only did he deliver on his promise to show the world just how influential his company could be, but he also helped millions of children get access to clean water.
Although he created his new famous water project 13 years ago, it's still ongoing. In fact, it's gone viral in a unique way.
I'll tell you more in just a minute, but right now, we have to talk about your copywriting career and how you can propel yourself to "A-level" status using some of the similar strategies David employed to make his campaign a success.
Career-boosting strategy #1: It's all about ideas. David runs an ad agency and the foundation for every campaign, even his Tap Project, is a good idea. The same is true with clients who hire you as a copywriter. They don't just need your good writing abilities and skills, they need you to bring ideas to the table.
So start exercising your brain's creative muscle by coming up with ideas. Each day, try to come up with 10 different ideas. Write them down. And keep doing this daily because you will train your brain to come up with ideas more easily.
Career-boosting strategy #2: Build your own network of like-minded people. One of the first things David did to get his idea off the ground was turn to his network of friends and colleagues.
And that's true of just about every successful person and copywriter you can name … they all have their own network. You can build your own.
When you attend AWAI events (such as Bootcamp), make a point to meet fellow copywriters. Then keep in touch with them. Make those friends your own network you can turn to for help, guidance, and ideas.
Career-boosting strategy #3: Have access to knowledge. David had a vision for his agency that came from years of experience and knowledge. You'll want to stay on top of the latest changes in your copywriting niche but also in the world of direct-response marketing in general.
Make sure you have access to resources and tools that further your knowledge.
Career-boosting strategy #4: Create your own writing brand. Although on the surface, David's water project seemed simple, he built it on the concept of branding water as a way to help children. In essence, he turned free water served at restaurants into a charitable cause, which made the campaign stand out. Nothing like that had been done before.
Make yourself stand out to clients by focusing on a particular skill or talent you have that helps your client in a valuable way and that other writers can't easily imitate. Are you a top-notch web copywriter? Or do you know how to write emails that always get opened? Do you write long-form sales letters that generate sales?
The more you make yourself stand out, the more easily clients can find you. They'll want to know more about what you do and how you can help them. And that leads to landing more paid projects.
Take the time to think through these four career-boosting strategies because they will help you create a long-term, thriving freelance writing career.
The Tap Project goes viral through smartphone apps. What began as traditional messaging in restaurants and print ads has evolved since. One of the Tap Project's most successful fundraising years was when the campaign launched on smartphones.
David continued to think about everyday habits people use and how they might apply to his water project. That's when he realized how much people use smartphones. So his company built a simple app, one that donated to the water cause for every 10 minutes spent on smartphones. Then participating sponsors and partners would donate money to the cause, which provided enough water to a child for an entire day.

The Professional Writers' Alliance
At last, a professional organization that caters to the needs of direct-response industry writers. Find out how membership can change the course of your career. Learn More »

Published: March 16, 2020