4 Practical Ways to Help
Your Clients Right Now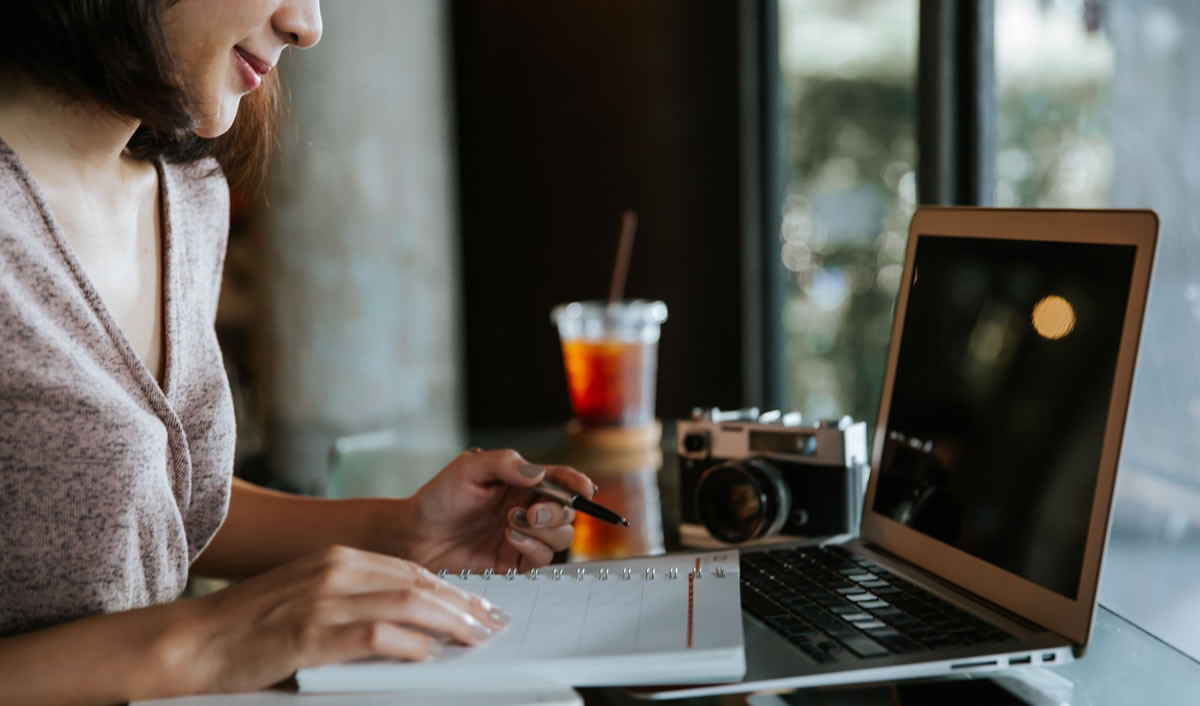 In the last few weeks, the world has changed. Understatement, I know. But for writers wondering what on earth we can possibly do in the new reality, I have great news …
You're in an amazing position right now.
You have unique and highly valuable skills you can use to help your clients stay calm and carry on.
I'm not just saying that to make you feel better (though I sincerely hope that it does). Our clients — our very, very human clients — are just as bewildered, overwhelmed, and worried as anyone else. They're looking for guidance, advice, and practical help to keep their businesses thriving (or even surviving).
You're what they need. In fact, there are four things you can do … right now, today … to help your clients.
1. Help your clients with clear communication about their COVID-19 plans
Your inbox is already full of COVID-19 related emails. EVERY business in EVERY niche imaginable is sending them out.
Some are helpful. Some are not. Many seem thrown together, panicked, and rushed out the door. In the worst cases, poorly written messages are raising alarm levels, confusing customers, and actually hurting business relationships.
You can be a real hero to your clients here by helping them with their ongoing messaging.
Clear, well-written emails that inform and make relevant, timely offers
Press releases about changes in business hours, charitable outreach, or community investments
Social media posts with key updates or community-building info
Timely, situation-aware blog posts, e-newsletter articles, brochures, and postcards …
You get the idea. And remember … EVERY business in EVERY niche needs these written!
2. Help your clients update their current offers
We're dealing with a new business environment right now. Some sales materials your clients planned to use this month (and next) are now outdated, tone-deaf, or flat-out no longer feasible.
Talk with your clients about their upcoming marketing plans. Offer to do a line-by-line review to make sure what's about to be mailed out is appropriate and on-point for the current environment.
This is an especially big pain point for larger businesses that may have multiple fully automated email sequences or "control" offers running right now. Some of this marketing took years to develop. To turn it off outright means thousands (even millions) in lost revenues.
By stepping up to help review these materials, you help your clients adapt faster. That means they avoid embarrassing, costly missteps in their marketing and that vital income keeps flowing into their bank accounts.
3. Help your clients design new content and "mini offers" for the pain points of the moment
Every corner of the market is feeling pain, stress, and anxiety about something right now. Maybe it's shipping delays. Maybe it's retail closures. Maybe it's kids unexpectedly at home.
Whatever your niche, you can help your clients review their target audience's biggest needs right now and create fresh, useful content or new programs to meet their audience where they are right now.
For example, gyms everywhere are closed. But that doesn't mean we've all collectively given up on our fitness goals. In fact, tired of being cooped up at home, quite a few people are desperate for a good workout. For savvy, adaptable fitness instructors and personal trainers, it's been a huge opportunity to connect with clients online and offer daily live-streamed classes, coaching via video-chat, and even premium-level custom home workout plans.
With a little brainstorming and smart, professional writing, you can help your clients share timely content and make dialed-in offers perfect for what their audiences need right now.
4. Help your clients plan for future success
Today's crisis won't last forever. It might last longer than we'd like, but eventually we'll come out the other side. When we do, your clients need to be ready to thrive.
You can help them plan for that time now. Talk with your clients about what (and who) they'd like to be in their markets when this crisis is over. It can be very energizing to have these kinds of future-oriented planning discussions, and as the writer on the scene, you're in a perfect position to start early on the special reports, articles, and sales letters that will be needed down the road.
Plus — and this is something many brands and businesses are struggling with now — putting out high-quality content and offers takes time. Though it's wrapped in a package of crisis, we're being gifted some remarkable creative lead time right now. Help your clients start now, and when this current crisis passes, they'll be able to be first-movers in their market, stronger and better for having weathered the storm.
The Glicken? There's a big one here for you …
Every time you step up to help a client, it gets noticed. Yes, there's the obvious bonus of being paid along the way for all the new materials, offer reviews, fresh programs, and future ventures. But the biggest Glicken here goes far beyond the paydays available now …
In tough, unpredictable times, your business clients are looking for people they can count on to step up and do good work. When you show your stripes — offering practical advice and useful materials — you level up in their eyes from "random freelancer" to "valued partner," "trusted consultant," and "go-to writer."
This shift in status can be life-changing. As a trusted, valued partner, you can look forward to repeat business, ongoing retainers, and even royalties. This ensures that no matter what the future holds, your writing business will be stronger than ever because of how you showed up today.
Do you have any questions about how you can offer help to your clients during this crisis? Please share them below so we can point you to more resources.

The Accelerated Program for Six-Figure Copywriting
Turn the ability to write a simple sales letter into a successful freelance career. Find out how you can make a six-figure income working from anywhere you want as a direct response copywriter. Learn More »

Published: March 30, 2020