6 Tips to Improve Your B2B Copywriting Client Relationships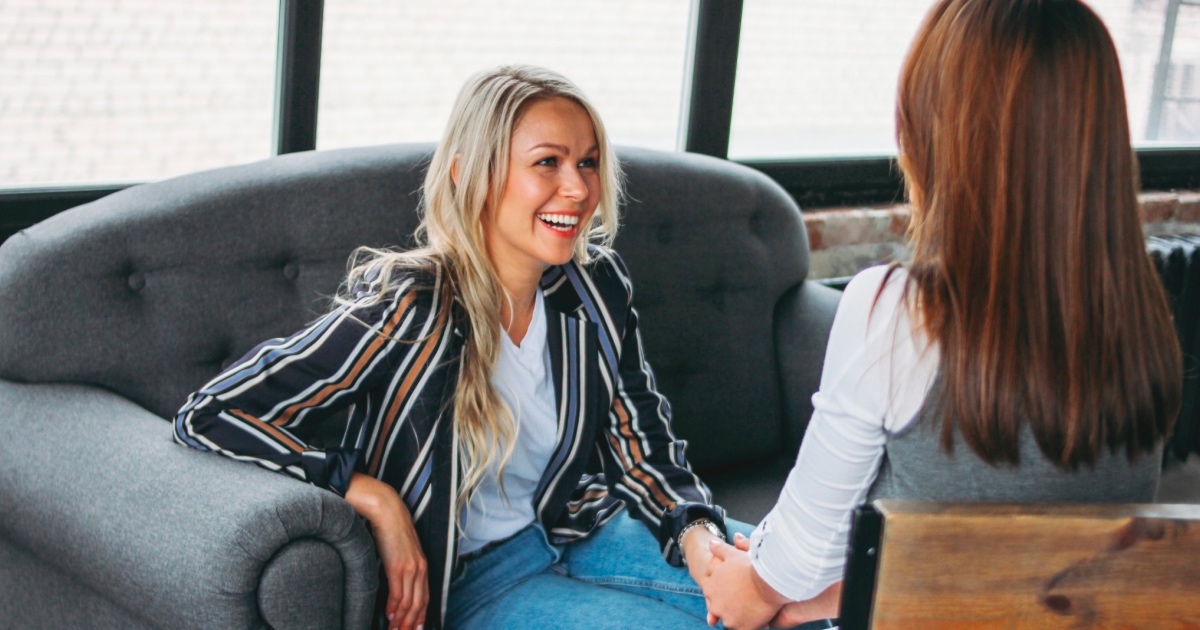 You might think your more successful freelance writer friend is rolling in new prospects and clients. You might think they've got a killer instinct when it comes to converting prospects into clients. And you might be right.
Chances are, however, they're just really good at creating great relationships with their clients, so they keep their clients long-term. They're able to develop a deep connection with their clients, so they're the go-to contact when the client has a new project.
So how can you develop better and deeper relationships with your clients? Here are some tips you can use to improve your skills in building great client relationships.
Switch from "You and I" to "Us"
A good relationship starts with creating a mini team, consisting of you and your client contact. When talking with them, use "we" instead of "you" and "I" to create that team atmosphere. For example, "what we need to do here is … " or "I like where we're headed with this project."
Changing your language to "we" affects the relationship in several ways. It:
Ensures everyone shares both successes AND failures. It's harder to assign blame.
Encourages your client to see you as an equal and discourages them from treating you like the hired help.
Makes it harder for your client to leave you for someone else.
Encourages them to say "yes" to you when they're just a prospect because you've already subtly brought them on board as a client. It'll be harder for them to say no when you've already positioned yourself as a member of their team.
Prioritize These Kinds of Responses
A good client will understand that you're not always available to answer an email or "hop" on a quick call. But they won't understand why you ignore their messages for days on end until you're free.
The next time your client sends you a message, pick a convenient time the same day to send off a quick email or text, acknowledging that you got the message and that you'll handle it at your earliest convenience.
Hi Barb, thanks for the email. I'm just knee-deep in a project right now, but I'll be free in two hours. Can I call you then?
Mike, got your text. I'm with a client for the rest of the day. Can this wait till tomorrow morning?
Pro tip: No matter what you're busy with, you are always "with" another client or "on" another project. I'm usually at a doctor's appointment or out to lunch with a prospect when I'm "with a client." It sounds more professional to your client while also making you sound in-demand.
Learn Something Personal about Your Clients
I recently spoke with a long-time client for the first time this year, so instead of jumping right into the next project, I took a minute to ask about his holidays. He'd previously mentioned he was going to introduce his four-year-old daughter to skiing over the New Year, so I asked him about that. We chatted for a few minutes about how his daughter ended up liking it (he thought she'd hate it) and then segued into work talk.
These personal touches bring you closer to your client and deepen the relationship. They'll be less likely to replace you, treat you poorly, be angry in a misunderstanding, and will almost always call you first for any future freelance writing work they have.
Announce Your Vacation Ahead of Time
Vacations and conferences are essential to your life as a freelancer, but if your client thinks you're still at your desk when they come to you with a new project and you're off on a two-week-long cruise, that's not good.
For vacations or extended time off, give them at least three weeks' notice (ideally, a full month). This gives them the chance to take a look at their content calendar to see if they can rearrange projects around your time off, or if they need to make other arrangements.
If you're working with international clients, remember to let them know of any holiday time you're taking off, especially those holiday dates they may not be aware of. For example, I'm in Canada, so Thanksgiving is in October for me. Most of my clients are in the U.S., so I make sure to let them know I'll be taking a long weekend then. On the flip side, I let my American clients know that I'm available to work on their Thanksgiving, which is a nice change for them. It's a pleasant surprise for them to come back to the office and have a completed project waiting for them.
Avoid Finger-pointing in a Mix-up
Nobody's perfect. At some point, one of you will mess up during a project, causing one or both of you extra work. When that inevitable mistake or miscommunication happens, resist the impulse to point the finger at your client as the one who caused the problem. Using "you" automatically puts them on the defensive and creates an adversarial mentality (the opposite of what you're going for here).
Instead of saying, "You misunderstood my last email," try, "I think there's been a misunderstanding here."
Instead of, "You forgot to attach the document," try, "I don't have the necessary resources."
Instead of, "But, you told me to use that term," try, "I have in my notes that we agreed on that term."
Focus on correcting the situation as politely as possible and discuss how to prevent it from happening again.
Listen More Than You Speak
Most clients are excited about their projects, so ask them questions to get them talking, then listen. And take notes. When they ask you a question, answer it as concisely as possible, and stop talking. Listen some more. You might think you sound more knowledgeable when you talk a lot about something, but that's not usually the case.
Jason Resnick gave a good tip to help with this on LinkedIn recently.
For some, developing great client relationships is natural; for others, it takes some work. When you're able to create those kinds of relationships, you're ensuring a successful future for your freelance B2B writing business.
Your clients will appreciate you and keep coming back to you for every project they have.
This article, 6 Tips to Improve Your B2B Copywriting Client Relationships, was originally published by B2B Writing Success.

The Professional Writers' Alliance
At last, a professional organization that caters to the needs of direct-response industry writers. Find out how membership can change the course of your career. Learn More »

Published: March 12, 2020