Your Chance to Work with Me
(Get a Leg Up on Your Copywriting Career)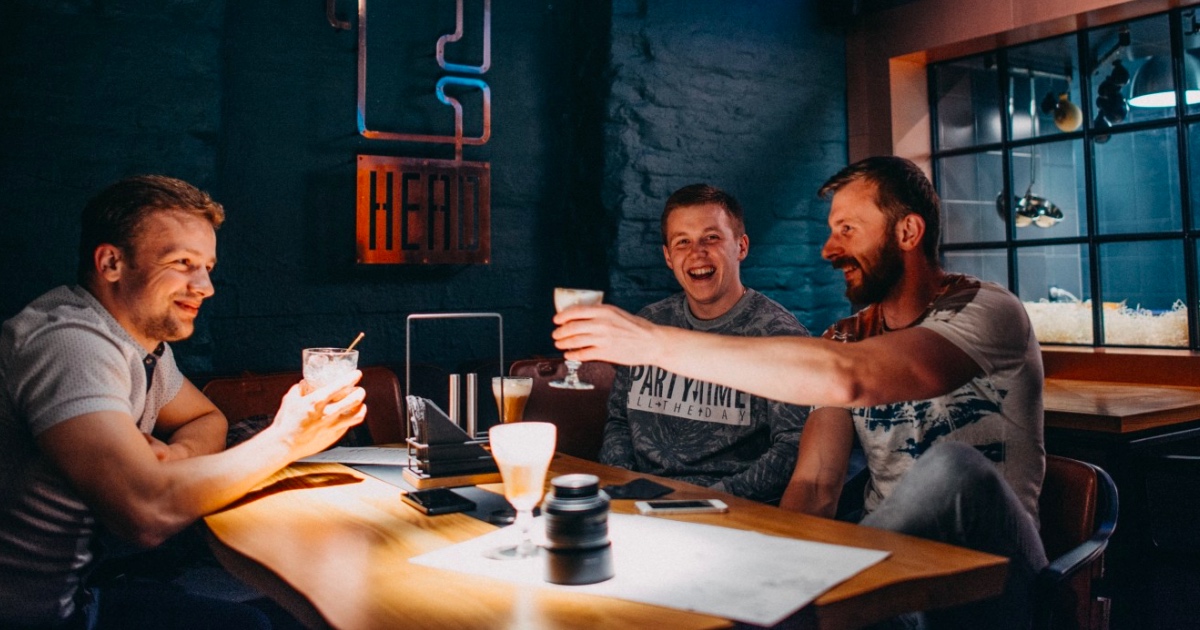 It's become the "special thing" we do together.
And we do it almost every time we see one another … whether that's at his home or a restaurant. And it doesn't matter whether it's the middle of the day or later in the evening.
Occasionally it might happen in the mornings, but I admit it's not our favorite time.
The special thing I'm talking about is the toast my father and I do over a shot of vodka whenever we see each other.
But before taking a sip, we say "das vedanya," which in Russian means until we meet again.
Having that shot of vodka is the only time my father drinks alcohol. And we're usually pouring it from a bottle of vodka I bought him as a present either for Christmas or his birthday.
For me, it's a small way to acknowledge his Russian heritage.
Although he was born in Moscow in 1933, he didn't grow up in Russia. That's because by the time he was 14 months old, he immigrated to the U.S. with his mother.
She taught him to speak Russian as well as a few traditions. But when his mother and father separated, he was forced to live with his father, who was Finnish. That put an end to anything related to Russia.
So in addition to celebrating his heritage, our toast is also a way for us to remember his Russian mother.
As you probably know, Russians are no strangers to vodka. In fact, the word itself is an old Cyrillic word for water. It was first produced at Russian monasteries sometime in the 15th century. And then it became popular throughout the country.
But it's not just Russians who enjoy vodka. It's grown in popularity throughout Europe and also here in the U.S.
In fact, according to the Distilled Spirits Council of the U.S., vodka accounts for 32% of all spirits sales with over 72.5 million cases sold.
There are two brands of vodka that battle for the title of best-selling: Smirnoff and Absolut. And in just a minute, I'll tell you about the history of the brand my father and I drink (if you haven't already guessed which one it is).
But first you're probably wondering why we're talking about vodka in the first place. The reason is simple. I'm going to tell you how Absolut vodka went from being an obscure brand to a household name.
It all comes down to two things: the shape of the bottle and good storytelling. And knowing how to tell a good story, Dear Copywriter, is an essential skill you must have if you want to get to "A-level" copywriter status.
Why do stories matter? Well, a good story captures your reader's attention. It's also a great way to create a connection with your audience … a way to inspire, teach, and pass on knowledge.
And if your reader believes they are learning something new, different, or unusual … something we call that "a-ha moment," then they are more likely to make a purchase.
The truth is, when you are trying to get your prospect to take action, storytelling isn't just better than the other tools at your disposal … it's the thing that really works the best.
That's why Absolut decided to create over 1,500 campaigns centered on a good story. In fact, the first print ad the company created — it featured Absolut bottles in the wild — was so successful they didn't stop running it for over 25 years.
It's the longest uninterrupted ad campaign ever. When it began, Absolut had a small share of the market, at just 2.5%. When that campaign finally ended in the late 2000s, the company was importing 4.5 million cases per year, which was nearly all of the imported vodka in the U.S.
Think about what this company accomplished. Despite the fact that the bottle the vodka comes in has no real distinct shape … the company made it one of the most recognized bottles in the world.
And how did they do this? By always showcasing a good story.
If you've been reading issues of The Golden Thread for some time, you know I'm a big fan of storytelling. I believe any subject matter, no matter how obscure, can be turned into a good story.
And I'm willing to put my theory to the test. If you join me through a new one-of-a-kind mentoring program, I'll teach you how to write a good story.
But that's not all.
I'll also show you how to write a long-form sales letter from start to finish. And I'll even give you personal feedback on your writing. By the time we're done working together, you'll know how to write a sales letter on any topic, for any niche.
It's a powerful skill that can net you big fees and ongoing royalties.
If you're interested in working with me, go here for more details. But hurry. The deadline to join this mentoring program ends soon.
Editor's Note: Enrollment for this mentoring program is now closed.
The untold story of the Tzar's Russian vodka. If you guessed we drink Smirnoff, you'd be right. But did you know the creator of Smirnoff vodka, Pyotr Smirnov started out as a peasant with little education? But he knew how to distill vodka. And he created a special charcoal filtration system that removed impurities.
Initially he didn't sell his new vodka … he gave it away to poor people, along with bits of food. But it was on the condition they talked about Smirnoff vodka. Soon, all of Moscow wanted in on this new vodka. And by 1886, he was awarded the Royal Russian Family's seal, making him a Purveyor of the Imperial Court.
In 1917, when the Bolsheviks took over Russia, Pyotr and his family were forced to flee the country. They resettled in France and changed the spelling of their name to Smirnoff to make it sound French. His son Vladimir then took over the business and completely rebuilt the brand.
By time of Pyotr's death in 1898, his fortune was estimated to be worth $130 million, equal to roughly $3.6 BILLION today.

The Professional Writers' Alliance
At last, a professional organization that caters to the needs of direct-response industry writers. Find out how membership can change the course of your career. Learn More »

Published: March 23, 2020