Earn Anywhere from $250 Up to $4,000 with These Writing Assignments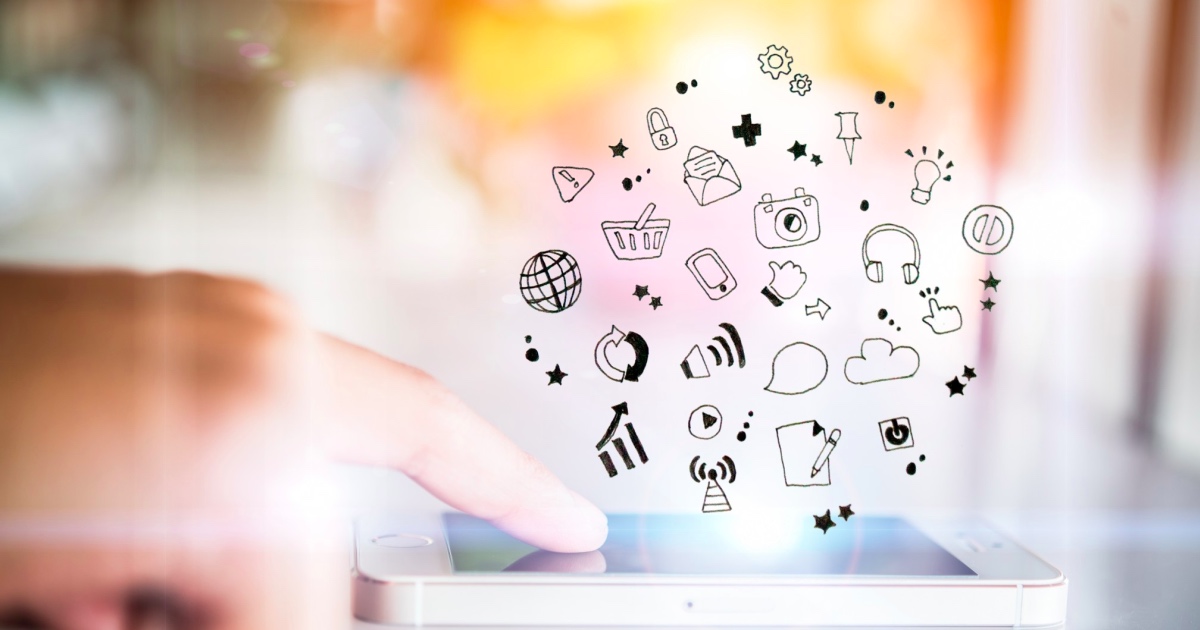 The flight was 8 hours and 55 minutes long.
So naturally he was jetlagged.
Even though he had just arrived to New York from Copenhagen, Jonas Jongejan had to muster up the energy to endure a company meeting.
Luckily, it was not a traditional business meeting in any sense of the word.
That's because he worked for internet search giant, Google, in their Creative Lab department as a newly hired creative technologist, specializing in artificial intelligence (AI).
The meeting he was attending was a "hackathon." That's when computer techs, engineers, and programmers gather to brainstorm new projects and company experiments.
As Jonas was getting ready for the meeting, he began jotting down his thoughts on a piece of paper. And that's when it hit him: What if he used the company's already developed special learning algorithm that recognizes objects in photographs and got it to do the same with line drawings and sketches? Or more specifically, what if he could get Google's AI to recognize a doodle?
You see, as Jonas was writing out his own notes, it struck him that most people liked to doodle … whether in meetings, at their desk, or when they were bored.
And if he recreated that same kind of drawing activity online … well, he had a hunch that it would be fun, especially if he made it more like a computer game.
That's when his new AI-based program Quick, Draw! was born. And once he got all the glitches worked out, he put it online for everyone to try out.
Amazingly, in just six months, his new doodle program went viral.
Millions of people from all over the world were playing the experimental game, which asks you to doodle an object or animal while the AI network that powers it tries to guess what it is you're drawing.
Now, I confess Dear Copywriter, I didn't know what to expect when I pulled up Jonas's website to give his doodle program a try. There isn't much to the website … just a few lines of instruction about drawing a specific object and a big green "got it" button.
The instant you hit the green button, the screen changes from bright yellow to white. At the top is a timer with a 20-second countdown.
And then you start drawing. As you are drawing, a computer-generated voice is making guesses as to what it is you're doodling. If it guesses correctly, it says, "I know what it is you are drawing," and then tells you the answer.
If it is unable to figure it out, the voice says, "Sorry, I couldn't guess it." And then starts all over again.
Once the AI correctly figures out three of your doodles, a new page pops up and invites you to look at other doodles the AI guessed correctly. It also shows you the data behind how it made those correct guesses.
Now keep in mind, Jonas didn't create his AI doodle program to be a moneymaker. Nope, he did it for another reason altogether. And I'll tell you what that is in just a minute, but for now, let me explain how this relates to your copywriting career.
The first thing you should know is I'm not going to ask you to use Jonas's program to become a world-famous doodle artist. Nope, instead I'm going to suggest you concentrate on developing web copywriting skills.
You see, the only way I found Jonas's website was by reading a few articles about it. Those articles piqued my curiosity and I had to know more.
The truth is, if it weren't for reading about his website, I would never have found it on my own. That's because there are over 1.94 billion websites on the World Wide Web today.
And that number continually grows.
Some experts say it grows bigger every few seconds. I don't know exactly how big per second, but I can tell you last year, there were about 1.5 billion websites. So in one year, over 400 million new websites came online.
In fact, the number of websites in existence has stayed well above the "billion mark" since 2014.
Dear Copywriter, here's why all of this matters to you.
You see, websites don't really mean much to people who visit them unless they contain written information. And that's where you come in.
Writing for the Web is one of the easiest ways to make a six-figure income. That's because there are so many types of web projects you could do, including:
Writing for search engines
Writing homepage copy
Writing landing page copy
Writing promotional email copy
Writing a blog post
The list goes on and on. And each one pays well. For instance, if you write copy for a website's homepage, you could rake in fees of $450 up to $4,500. Or if you write landing page copy, you could easily earn $450 up to $1,000. And then there's writing copy for emails, where you could make $250 up to $2,000 for each one.
Here's another neat thing about being a web copywriter … you don't need to go out and get a dozen or more clients to earn these fees.
Nope. You could write all of these projects for just one or two clients and still manage to make a great living … even hitting the six-figure mark within one year.
How's that possible, you ask? Let's walk through the numbers.
Let's say your client hires you to write copy for the homepage of their website. And for your services, you get paid $4,500. You do such a great job, the client asks if you'd be willing to write landing page copy.
Of course, you say yes and you wind up getting $1,000 check.
That worked so well for your client, the next project you're asked to complete is writing promotional emails. You take that project on and the client pays you $3,500.
You've just banked an additional $9,000. And since most of these writing projects can be completed within a few days, it isn't taking long for your bank account to fill up with hefty writing fees.
If you did these three projects every month for the same client, in just 11 months, you'd be earning a six-figure writing income. Do the same thing for a second client and your income doubles.
Worried you might not find clients? Remember there are over one billion websites, which means there are plenty of clients. Heck, with a quick internet search, you could find clients right in your hometown.
But if you still feel uncertain on how to snag clients, then I suggest you let the world's foremost authority on web copywriting teach you how to land projects. That person is Nick Usborne.
He's been a copywriter for 40 years now, 23 of which he's dedicated solely to online copy. He's worked with and been a web-copy consultant to companies such as Disney, Microsoft, Yahoo, America Online, and The New York Times. And he's the author of several popular AWAI programs.
His doodle program had an unintended consequence. While Jonas didn't create his website to make money, he did use it as an experiment. Anyone who played the game — now well over 50 million people — was contributing their drawings to what the AI saw as a new data set full of doodles.
And in turn, that new set of data was being used by the AI's neural network to get quicker at guessing each doodle. This means in real time, right before our very eyes, the AI algorithm was getting smarter and smarter. Almost for the first time, the average person could see how a neural network worked.
To date, Jonas's doodle game is the biggest runaway success out of all Google's AI experiments.
When you have a few minutes spare, go ahead and give it a try.

The Professional Writers' Alliance
At last, a professional organization that caters to the needs of direct-response industry writers. Find out how membership can change the course of your career. Learn More »

Published: March 3, 2020