From Imposter to Success — How to Stop the Doubting Voices and Get Back to Writing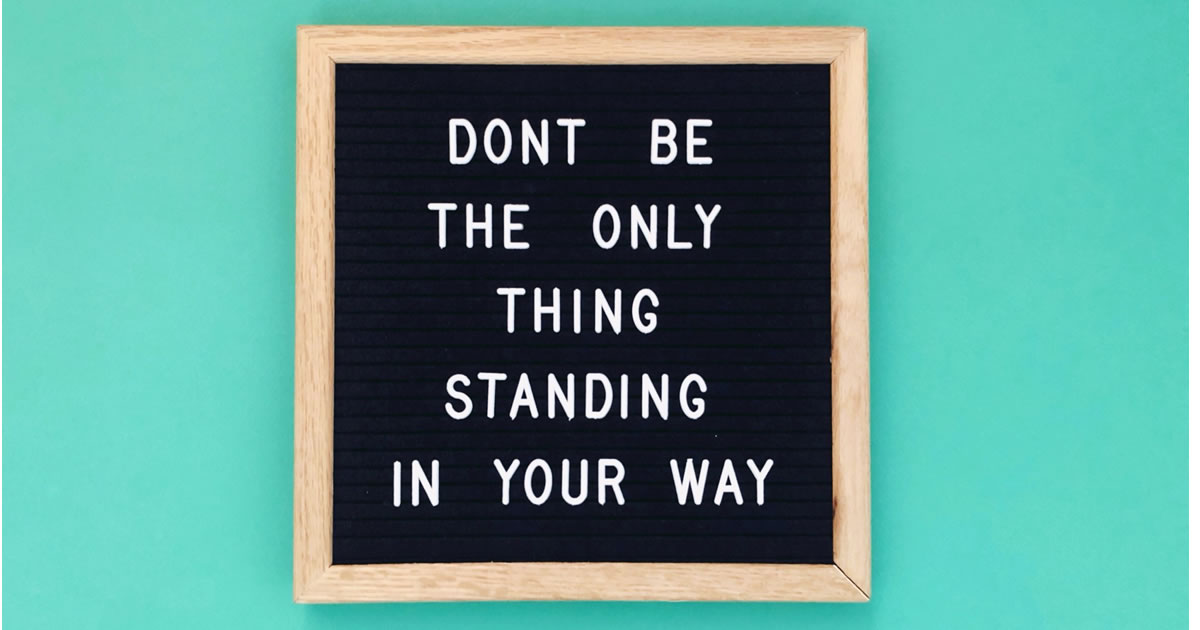 Has this ever happened to you?
Everything was going great. The page filled with ideas as your fingers flew across the keyboard.
You were focused. You were a writing machine. And just as you started to suspect that you might be a genius …
A little voice in your head whispered, "This sucks."
Now what? Do you try editing what you just wrote? Do you start over from scratch? Do you take the dogs for a walk, clean the kitchen, and eat a bunch of cookies instead?
Maybe that's just me.
When you first start developing a creative skill like writing, you feel amazing. The whole world becomes new and exciting. You drink in everything you're learning, and you can feel yourself improving.
But then, at some point, things slow down.
You hit a plateau of sorts …
And it starts to feel like you're falling backward. Wait — could you actually be getting worse at this?
If you've ever felt that way, you're definitely not alone.
Throughout a decade of working as a content writer and photo instructor at Great Escape Publishing, I taught photography to hundreds of people from a wide variety of backgrounds and experience levels. And I've written thousands of articles on the subject.
Over that time, I've noticed the above phenomenon in my students as well as in myself — with both writing and photography.
The thing is, as your skills improve, so does your awareness.
As you start to recognize what makes great writing, you notice things you never would have seen when you were just starting. And, while it's a normal part of the learning process, it bothers a lot of people.
In fact, it seems to be harder on folks who've had a full career in another field, because they're used to being at the top. They're smart. And usually, they're excellent at everything they do.
If that's you, or you're simply a perfectionist, this is where it's most tempting to quit.
This is where you'll start to feel like an impostor.
Where you'll start looking for another new creative thing to try …
Sign up for a different class …
Eat some cookies …
Or consider sticking with your day job, after all.
But it's also the exact spot where amazing breakthroughs happen if you can silence the voice and keep going.
Here are three ways to push through it and get to your next big breakthrough:
1. Aim for quantity.
Have you read the story of the tricky ceramics teacher, from the book Art and Fear?
At the beginning of the semester, he divides his class into two groups.
The first group's grades are based on quantity. 50 pots gets an A, 40 a B, and so on …
The second group's grades are based on quality. To get an A, all they need to do is produce one perfect pot.
At the end of the semester, who do you think created the "most perfect" pots?
While the "quantity" group was busy creating pot after pot … making a lot of mistakes and learning loads of lessons …
The "quality" group spent most of their time hemming and hawing, trying to decide what makes a "perfect" pot — and ended up with nothing.
The point is pretty clear.
And yet, as a creative person, it's not always easy to follow unless you have someone there to guide you along the way.
As writers, sometimes we beat ourselves up when our words don't come out right the first time.
Try to let yourself off the hook, instead. If you know that everything you write is contributing to your "quantity" pile, then it won't be so bad if you don't get it perfect every time.
Give yourself assignments so you can write without pressure. Or revisit previous assignments from any courses you've taken.
2. Get a support group.
What if those voices in your head are completely wrong? What if what you're writing isn't bad at all?
Writing from home or a café or a terrace overlooking the sea … is amazing. But when you spend most of your time alone with your thoughts, it becomes hard to know which thoughts are helpful and which are just noise.
Having a friend or a group of fellow writers to share thoughts and ideas is extremely helpful.
For one, you'll know that you're not alone! What you're going through is totally normal and sharing it will make you feel, well, normal.
And then, of course, you'll learn from each other's strengths and weaknesses.
3. Go for a walk.
Yes, really! The longer you sit in one place and stew over your writing, the harder it becomes to get out of a rut.
Recent research from Stanford found that walking can actually boost your creativity by 60%, as compared to thinking while sitting down.
So write something. Then get up and walk around — even if all you do is stand up and pace around the room. Then come back to it.
You might immediately see what needs to change. Or, better yet, you might discover that it was just fine all along.
Maybe you really are a genius.
Do you have any tactics that have helped you silence your doubting voice? Share with us in the comments.

The Professional Writers' Alliance
At last, a professional organization that caters to the needs of direct-response industry writers. Find out how membership can change the course of your career. Learn More »

Published: March 16, 2020