Living The Writer's Life: Matthew Loomis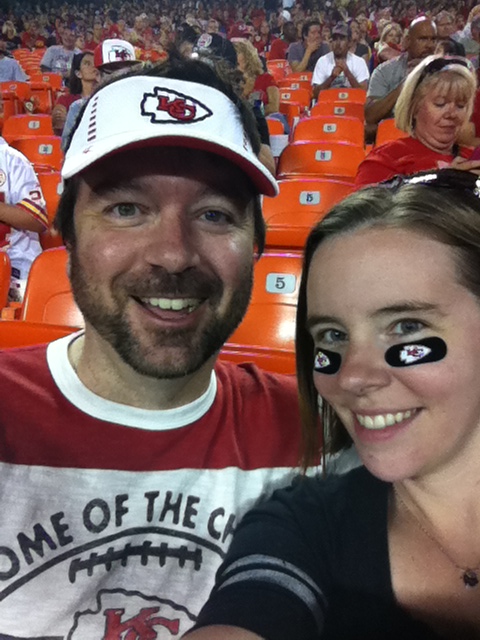 You've worked as an in-house copywriter before … what was the best and worst part of that experience?
Looking back on my experience as an in-house copywriter, the best part was the creative process that sometimes played out with one of the in-house designers. I enjoyed the challenge of creating copy that needed to work well with a visual design. We would brainstorm concepts together and then present those concepts to all the people in the approval process — Art Director, Creative Director, Marketing Director, the CMO, and all the way up to the President. We would then continue with the chosen concept and collaborate to the final result.
There were some satisfying results over the years. Certain designers who I had great chemistry with made my job as a writer a lot of fun as we created marketing projects together.
The negative side to being an in-house copywriter is that you have the same challenges that come along with any job — office politics, difficult coworkers, and having your writing abilities confined inside the employer's box. You are limited in how far you can go, both creatively and financially.
How did you wind up pursuing the life of a Barefoot Writer?
AWAI gets the credit for opening my eyes to the possibilities of freelance writing.
I received my first AWAI mailing through traditional mail around 2001. This planted a seed in my mind that I could one day work for myself doing what I've enjoyed since childhood — writing.
In 2007, while working as a staff copywriter, I ordered AWAI's Accelerated Program for Six-Figure Copywriting. It helped me develop my writing skills, while keeping my dream of self-employment alive … but I ended up shelving the program while working in-house. I got married, started having kids, and figured I would go back to it later.
After five years working in-house, things just fell into place so I could take the plunge into freelance copywriting. Since I did a lot of article writing and ghostwriting as a staff writer, I also provide content marketing services and some editing services as a freelancer.
Once I started freelancing, I went back to AWAI and got the updated version of the Accelerated Program. Plus, I now had a huge appetite to learn all I could about freelance writing.
My beautiful wife also gets a lot of credit for my ability to pursue this life. She's been my biggest supporter every step of the journey.
What was your biggest fear before you started life as a Barefoot Writer?
I think my biggest fear was getting work consistently. I started out with one referral from a friend who was freelancing at the time. So I began freelancing without any established clients.
And how did you overcome that fear?
I overcame the fear through action. I had to learn how to generate new clients and nurture recurring clients. I bought AWAI's program Getting Your First Client. I read everything I could find on getting clients. I also immediately started marketing my freelance business online, using a blog along with LinkedIn, Twitter, and Facebook. Eventually I added Google Plus to the mix. I also joined a local networking group that meets once a month. So I didn't wait till I thought I was ready. I just started marketing myself, made a few mistakes but kept going.
Can you tell us about any major success stories you've had?
While doing some work for a client in California, he referred me to someone in another country looking for a writer to do an e-book project. We really hit it off and are now partners in an exciting website venture.
How do you make the most of freelance living?
I spend a lot more time with my two young children thanks to freelance writing. If I had a job, I wouldn't see them as much.
What's your advice to newcomers in the world of freelance writing?
Make mistakes. That's the best way to learn. Don't wait until you're perfect. Believe in yourself and start making things happen.
Also, avoid websites like Upwork or Craigslist, who give work to the lowest bidder.
Matthew's Living The Writer's Life story was originally published in Barefoot Writer. To learn more about how you can start living your dream writer's life too, click here.
What help do you need to move forward with your version of the writer's life? Let us know in the comments below so we can help guide you in the right direction.
Published: March 20, 2020