Newsletters — More Important Than Ever in Our New Reality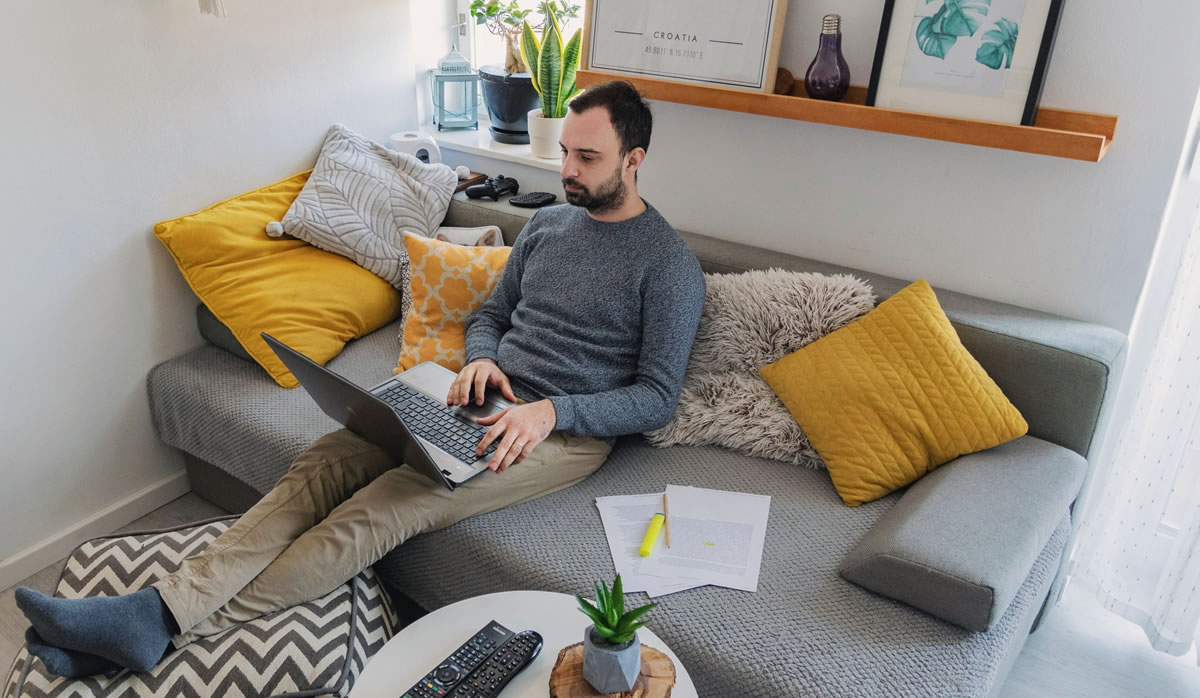 Let me ask you a question. Are you planning on buying a refrigerator today?
How about a phone … or a root canal … or a new pair of underwear?
I may not know you, and yet I'm confident that the answer to these questions is No, No, No and Watch it, mister.
Interestingly, I'm also quite confident that sooner or later, you will purchase all four.
The difference, of course, is timing — we all need to buy or replace these things eventually, just probably not right now.
When it comes to sales, timing plays a huge (some might say, refrigerator-sized) role in your success. It's way easier to sell something to someone if they are already in need of it.
Consider the example of my local Toyota dealer.
My three-year lease on a Highlander runs out next month and these guys have been calling weekly, pursuing me like a peckish terrier who's finally figured out that there are treats in my pocket.
They're doing whatever they can to convince me to walk away from the car and give it back to them, instead of buying it, as I have the option to do.
I've found their eagerness puzzling and so I called my friend Steve — a car dealer in Portland, Oregon — and asked him for some perspective. He sized it all up immediately:
"It's partly because they believe the car is worth more than what the buyout price is. But it's also because they know that if you turn that car in, you are in the market for a new vehicle right now."
Nearly everybody buys a car; most people don't buy one today. Toyota knows that come next month, I'm not most people. If I turn that car in, I need a replacement right away.
For you and your prospective clients, this degree of prospect timing insight is rare.
Because while plenty of people and companies switch financial planners, hire freelance writers, outsource training, and find themselves in need of any number of products and services every day, it's pretty tough to determine who needs what and when before the fact.
But what if we could remove timing from the equation? That, I'm hoping you've already guessed, is where email newsletters come in. They do that, and more:
They keep you in front of the people you already know. Attracting strangers is fine, but the best place to look for new clients is among the people who are already predisposed to trusting and listening to you.
They repeat. Getting quoted in The Wall Street Journal is nice. But tomorrow, somebody else will be quoted. A newsletter comes out over and over again. It keeps you top of mind — you're there, front and center, when the prospect is ready to buy.
They demonstrate what you know. Social media is a useful add-on to your marketing. But the format tends to be very brief. You need enough running room to share something of value, so potential clients and others begin to believe that you know what you're talking about.

They reveal your authentic personality. Most professionals in an industry or specialty are equally capable, educated, experienced, and credentialed. Standing out from the crowd based on any of that is difficult. To a prospect, every doctor, consultant, leadership coach, freelance writer, etc., looks exactly the same.

They can't tell who's better — but they can tell who they like. That's why personal stories and conversational language help you stand out.
These four things have been true for a long time. But now there's a fifth: The Coronavirus.
Coffee dates, business lunches, trade shows, networking groups … anything and everything that requires face-to-face interaction in the pursuit of leads and clients is off the table. If your prospects didn't need an email newsletter before, they sure need one now.
That's a problem you can solve by helping them create and maintain a quality monthly (or more frequent!) publication.
Here's the bottom line. I've been waiting for more than 10 years for a marketing tool to come along that's more effective than a regularly published, well written, useful, and engaging e-newsletter. I'm still waiting.
Today's unfortunate virus reality only makes this tool that much more valuable.
Do you have any questions about getting started as an e-newsletter writer? Please share them below so we can help.

Creating Email Newsletters For Professional Service Firms
Imagine enjoying the writer's life — the freedom, the pay, the satisfaction of helping businesses — while writing short, fun content. Discover a little-known-but-extremely-profitable writing niche. Learn More »

Published: March 31, 2020