The Easier, More Enjoyable, "Failure's Path" to Paid Writing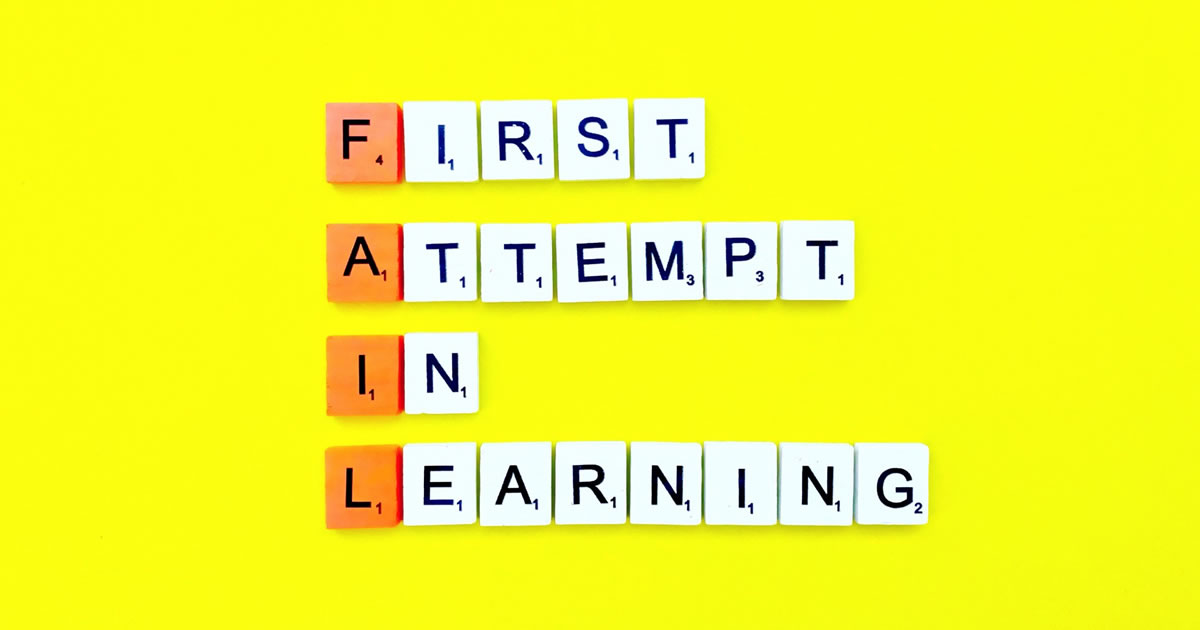 What would you do if I asked you to get out there and lose a writing client? Or at the very least, fail at getting a new one?
Could you do it? Could you do it, say … tomorrow?
What if instead, I asked you to get out there and land a writing client?
Could you do that by tomorrow?
Most of us would say yes to the first alternative, and no to the second. We don't expect success to come easily, or overnight (which isn't to say we don't wish it would … ).
The thing is, most of us expect to fail if we put ourselves out there. We perceive failure to be easy.
And we feel just the opposite about quick success.
So here's some great news for all of us: The rule book for success has changed.
You'll do better and go faster on your path toward paid writing if you plan to fail first — maybe even five times, or 20 — and then get something right.
You see, it's all about perception.
If every book you read, and every success guru you talk to tells you, "You can succeed, you can succeed!" and your reality is saying, "No, because I'm failing every day," then it leaves you conflicted.
It's hard to keep trying when you're in the midst of that conflict. It's a tough spot.
But if you're told, "Forget succeeding, try and fail your way to a paid writing assignment," then it's pretty straightforward, right?
You think sure, I can do that! And then you go out and do the things you need to do to land a writing project, fully expecting to fail.
But because your perception has changed, you're no longer conflicted. There's no fear. Any resistance you had has been bypassed so your mind starts working differently and it's easier to go after what you want.
In reality, all you're trying to do is achieve a goal … but you no longer have the baggage that comes with attaching a success outcome.
When you're free to fail, you're free to learn along the way. You're relieved of the idea that you're supposed to have some innate talent or skill.
Best of all, you're not trying to hide your mistakes — you're trying to make mistakes!
And that's a very good place to be. It allows you to be innovative. When you no longer have to follow the rules of success, you're no longer constrained to do what everybody else has been doing.
Know what happens at that point?
You get a blank canvas. And you're going to win at whatever you try to accomplish when you go after a writing career, because you'll approach problems differently than everybody else.
So I get that all this sounds really cool, but how do you put it into practice?
Thanks to tips from Jason Fladlien, upcoming Bootcamp Speaker and our March Featured Interview for Barefoot Writer magazine, it's easier than you think to make failure work for you. Here's how:
Lipo your goals. If you've been stuck in your goal to land $50,000 in writing income, dial it back. You'll make it someday, but right now just shoot for $10,000. Making your goal smaller helps ease any fear you had attached to it.
Stack your fails like pancakes. Next, test just how many times you can fail on your way to that $10,000. Set up your LinkedIn account as a writer open to projects. No leads after a few days? Congratulations, you've just failed. Apply for writing positions open on DirectResponseJobs.com. Nothing? Excellent. Send some emails and make some cold calls to businesses that could use your writing. Crickets? You're on a roll!
Dig out your backpack. You'll learn something new every day you fail. Pay attention to the lesson, take notes, and store them somewhere reliable just as you did in school.
Squeeze each day. Go full throttle with failures and proceed without regret. Life's too short to fixate on what you've gotten wrong or what you have yet to figure out. That's the cool thing about failing — you figure out what doesn't work pretty quickly.
Review your enchilada. Starting a new venture like a writing career is big and exciting and sometimes all-consuming and maybe even daunting (less so if you're cool with failure). But you're human first, and a writer second. You deserve the whole enchilada — health and wealth and great relationships and a writing business you enjoy. So even at the start, even as you rack up your failures, make sure you eat well and get enough sleep and that you're kind to others in your life. When you're done failing and your business is thriving, you'll be glad you didn't let those other things slide.
Follow these guidelines and you'll fail fast and learn fast. But keep in mind, you'll never stop doing those things even as your writing career grows and blossoms. Continued failure and continued learning will keep you in the game longer, and you're bound to be happier and more satisfied in the end.
For more great insight from Jason Fladlien, read this month's issue of Barefoot Writer magazine. Or, go here to join the Barefoot Writer Club and get access to every month of eye-opening, career-inspiring interviews.
Do you have comments about fear of failure? Please share with us in the comments.

The Professional Writers' Alliance
At last, a professional organization that caters to the needs of direct-response industry writers. Find out how membership can change the course of your career. Learn More »

Published: March 18, 2020