What Google's Latest Algorithm Change Means for You As a Web Writer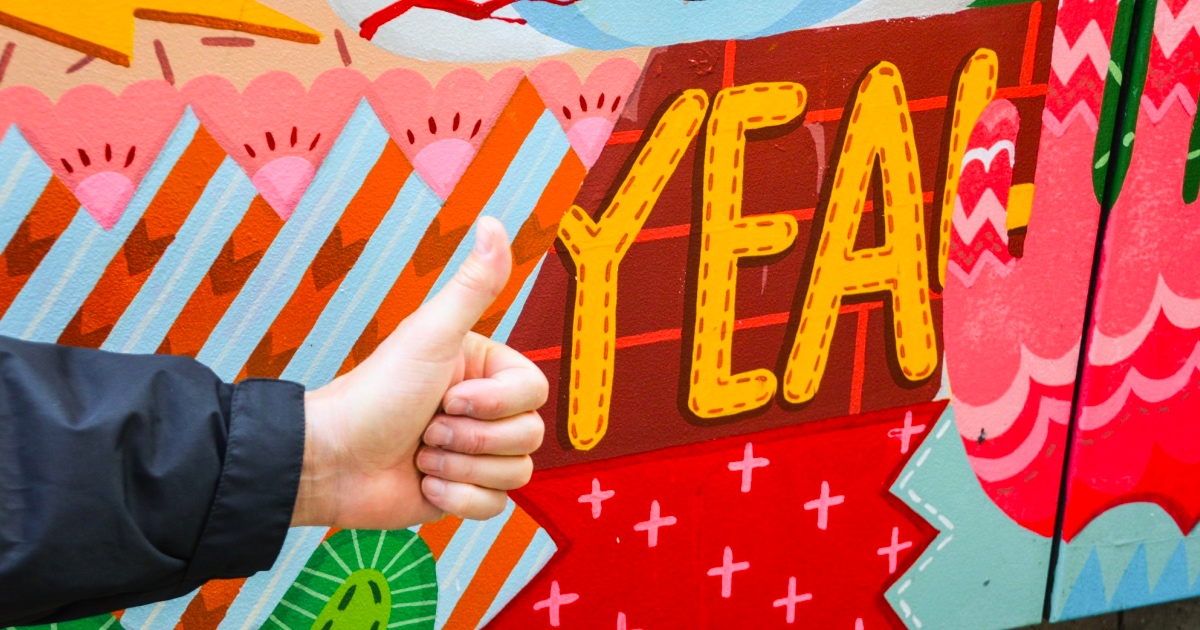 Back in October 2019, Google released their biggest change in five years. Like other updates, this one is meant to deliver the most relevant search results for the user.
This is good news for web writers, because it's more focused on the reader than ever before.
The update is called BERT, which stands for Bidirectional Encoder Representations from Transformers. That's a mouthful; but don't worry, you don't need to remember it.
The important part is the update is designed to improve context.
If you've ever written web content with an awkward keyword term – something like "cheap deck Greenville SC" – then you know it can be tricky to write a web page that sounds natural and includes this exact term.
Fortunately, the BERT update encourages web writers to incorporate a term like this in a more natural way, just as you would if you were talking to a friend.
The BERT update is designed to better understand the way people talk.
In fact, you know how people tend to type in longer queries when they're looking for something specific? As in, "Can I pick up someone else's prescription at the pharmacy?"
If you asked this of another person, they'd know you were wondering if you could stop at the pharmacy and pick up a prescription for someone else.
However, Google didn't understand the specificity of this intent a few months ago. In the result shown from Neil Patel's blog, if you'd typed it in, it would return search results for Medline Encyclopedia.
In other words, it would have returned info on what a prescription is and probably local pharmacies.
You'd be left without your question answered.
That's where BERT comes in. It's designed to pick up the type of nuances people understand. Prepositions like "to" and "for" are small words that pack a punch.
They indicate a user intent that's close to purchase.
And "user intent" is a big part of search engine optimization, or SEO.
How to Use SEO Tools to Write More User-Centric Content
Clients want more visitors to their website and more sales. Creating user-centric content is key to attracting more visitors and giving them a solution to their inquiry.
User-centric content gets found on search engines. It also fuels social media engagement through "likes," comments, and shares. It gets linked to by other sources, and all of this helps boost a web page or blog post to the top of the search results.
These top search results get clicked on, and hopefully, provide the answers the searcher is looking for.
Now, some search queries are the same as they've been for years. For example, as a web writer, you may be charged with writing for specific keyword terms like "how dog groomers can boost revenue."
To write the best web page on this topic, you want to answer some very specific questions that dog groomers may have. You'll write conversationally, of course, as though you were talking one-on-one with another individual. Hopefully, your client has resources to share, like testimonials or access to customers that can provide extra specifics. But if they don't, or you want supplementary research, here are five easy SEO tools you can use.
5 SEO Tools for Web Writers
Most of these have a limited free version and a more robust paid plan. Often you can discover a lot using the free plans.
Buzzsumo – This tool shows you the content that's performing best on social media for a specific term. Just type in your term, press "enter," and viola, you'll get a list of URLs, post titles, and you can see the number of shares on different social networks.
Answer the Public – This handy database gives you a monster graph of dozens of keyword terms about a topic. And, unlike most tools which all draw from Google Keyword Planner, this is based on questions generated from social media and other sources.
Quora – This question-and-answer site provides excellent fodder for potential search terms people might be using. People who're ready to buy typically use lengthy queries. In SEO terms, we call these "long-tail" search terms. The questions people ask on Quora can clue you in to some of the best long-tail terms to use for blog and/or social media content.

Update Existing Content – Ok, this is more of a strategy than a specific tool. Although, there is a handy tool that can help, which I'll share in a moment.

If a website has a lot of older, out-of-date content, chances are that even if the content is still relevant, other websites are outranking it in some areas.

Here's an example. I have a chiropractor client I've been writing for since 2013. While those early blog posts are still relevant, I can improve upon them by adding more details or answering some specific questions within them. This makes them longer and more thorough, and helps the site stay at the top of local search results.

How do you know what content to update? I'm glad you asked. You can use Google Analytics, if it's available, to look for pages that have dropped in ranking over time. Or, you can pop the Analytics info into AnimalzRevive, and they'll let you know specifically which pieces of content could use a refresh.

Mobile-First – Many websites are designed to be mobile-first these days. But, it's worth checking if that's true for the one you're working on. Sources show that 92% of people who search for something on their phone make a purchase. Also, 78% of people search before going to a physical store, because they want to make sure the store has the item. If you're site doesn't look good on mobile, those visitors will opt to look for a different site.
As you can see, keywords are still a necessary starting point for knowing what your user is looking for. The change is that BERT is more aware of the nuances of language and the intent behind it … which means you can write more naturally and still deliver good ranking and traffic results to your clients.
How Web Writers Can Incorporate This in Their Client Work
BERT is a win for web writers, because it rewards clear, conversational, and quality writing.
Every site is still going to need its core pages, but now you can write them in a more user-centric way. There's also an opportunity to provide even more value to your clients' visitors by answering highly searched, longer-tail queries. These queries can make good blog content and may even give you ideas for new products or services.
Have you noticed ways BERT has changed your search results? Share your experiences in the comments below.

The Professional Writers' Alliance
At last, a professional organization that caters to the needs of direct-response industry writers. Find out how membership can change the course of your career. Learn More »

Published: March 25, 2020