Learning to Write Persuasive Copy Is How You Make a Handsome Living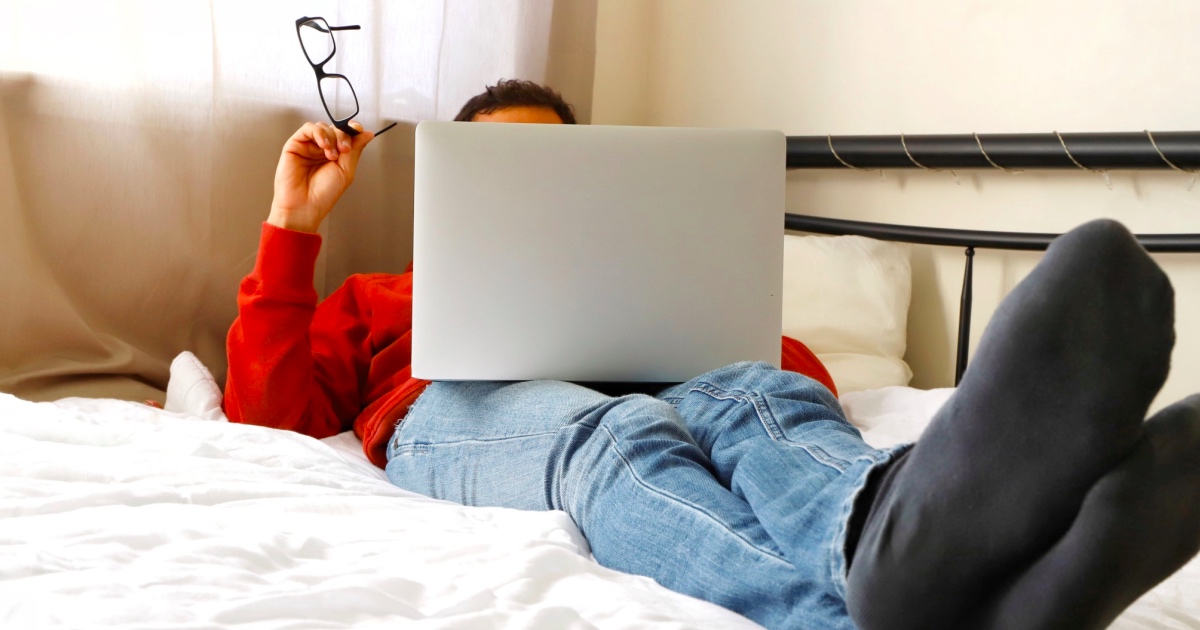 At the age of 14, he could be considered the country's youngest copywriter.
But he never intended to become famous.
It all happened by accident. Well, sort of.
This is the story of a young California student who was fed up spending his free time on weekends doing homework …
So he decided to do something about it. And it's the thing he did that brought him notoriety.
The teen I'm talking about is Eddie Cortez.
And one day when he showed up to class empty-handed, his teacher was curious to know why the young student didn't complete his homework.
He summed up his answer in three words, "Because homework sucks."
Obviously, his teacher wasn't thrilled with that answer.
However, instead of sending him to the principal's office or putting him on detention, she decided a better course of action was to have young Eddie spend his weekend writing a paper that explained the importance of doing homework.
Now, Eddie is not a troublemaker of any sort. And on most occasions, he does his homework and turns it in on time. But everyone reaches a point of frustration where they have had enough.
When it came to homework, Eddie had reached his point of no return. But now he had to do the very thing he hated doing: Homework.
Well, as Eddie sat down to begin his paper, he came up with an idea. Instead of writing a paper on the subject, he decided to write his teacher a letter.
But not just any kind of letter …
Nope … He was on a mission to convince his teacher to stop assigning homework on the weekend.
Is Eddie right about not wanting to spend his weekends doing homework?
Well, interesting enough, there are some recent studies that say too much homework is beneficial but only to a certain degree, and also depends on the age group of children involved.
But I'm not sharing Eddie's struggles to convince you one way or another about the importance of homework. Nope, this is about the power of writing persuasive letters.
You see, when Eddie wrote his letter, he followed some of the same persuasive principles you know as a trained copywriter. For instance, in the letter, Eddie makes the argument that weekends are supposed to be "a stress-free time to go out with friends, watch TV and play games, and not do homework."
He also explains in detail that homework is not a real thing in the real world, therefore children shouldn't have to do it in school because it's not useful.
Eddie even provided evidence that homework causes stress saying that his mother had found a grey hair on his head. And that he didn't want to get any more of them, which was another reason to not do homework.
Eddie even added a judgment on the matter, signing off: "Case closed, the court rules in favor of Edward Immanuel Cortez in the case of Student v. Homework."
Now here's the thing, Dear Copywriter. If a 14-year-old boy can figure out how to use the power of persuasion, you could easily do the same. The truth is, you could get highly paid for writing persuasive letters.
After all, as an avid AWAI member, you have the industry's premier training resource at your fingertips, our Accelerated Program for Six-Figure Copywriting.
Eddie certainly isn't a professional copywriter, but those who know how to write sales copy are making $250,000, $500,000 … even $1 million a year in fees and royalties.
Here's the thing, though …
Anyone who likes to write can learn the same skill that lets us earn a very comfortable six-figure income from home, year after year.
It's a skill that — once you have it — will put your financial destiny squarely in your own hands, for as long as you want to use it.
You'll be in constant demand.
You'll never be wanting for work or money, no matter what state the economy is in. A financially valuable skill that will quickly lift you above any economic fray … forever.
What's more, you can use this new skill in so many ways.
Use it to turn a hobby or personal passion into a fun and lucrative career.
Use it to help find a cure for cancer or help those in distress.
Use it to start your own business (for practically nothing) — or work in a field you've always dreamed of.
Once you have this skill, you can do and accomplish anything.
It's that powerful, which is why if you haven't taken the time to go through your Accelerated Program for Six-Figure Copywriting, don't wait another minute to do so.
An entire world of paid writing projects is waiting for you. (If somehow you haven't gotten copy of this gold standard training program, you can get one right here.)
One more note about Eddie's take on homework … Eddie's letter was, of course, intended just for his teacher's eyes, but after he showed it to his aunt, she couldn't help but post it on social media sites such as Twitter.
The next thing you know the letter, now dubbed "The case of Students v. Homework," immediately went viral! That single one-page letter has generated over 355,000 Likes and 101,000 retweets on Twitter.
And it got so much attention, Eddie was invited to be a special guest on a local TV talk show where he got the chance to share his story with viewers.

The Accelerated Program for Six-Figure Copywriting
Turn the ability to write a simple sales letter into a successful freelance career. Find out how you can make a six-figure income working from anywhere you want as a direct response copywriter. Learn More »

Published: March 9, 2020