3 Golden Writing Opportunities
Among the Gloom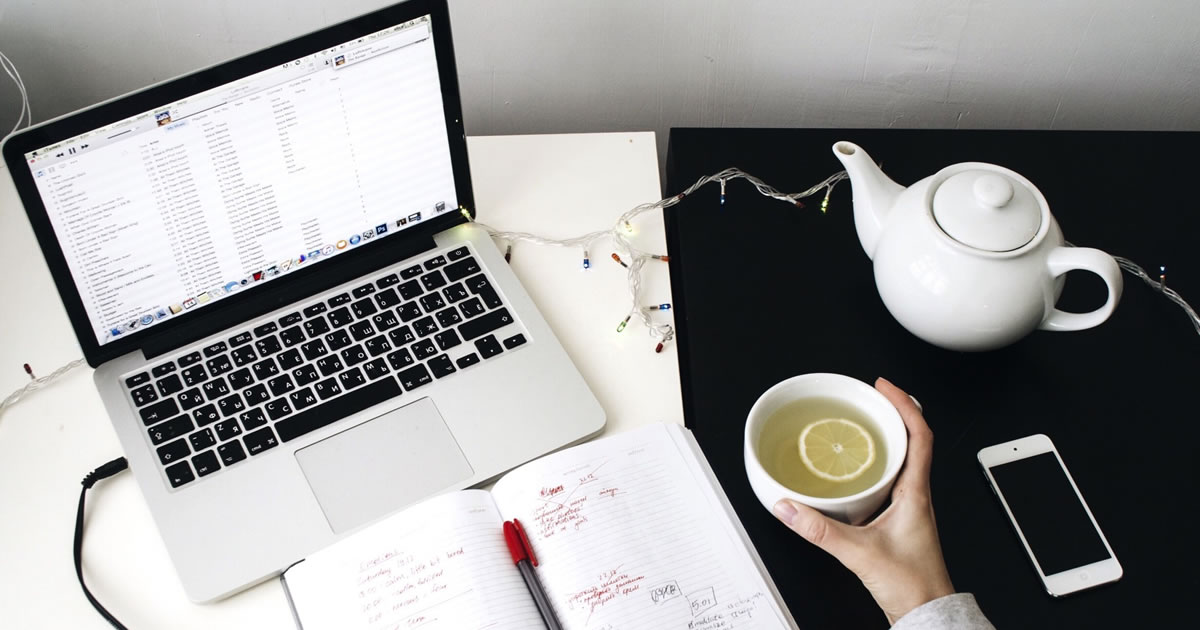 These are uncertain times. You may have been told to shelter in place, work from home, or perhaps you've been laid off … unsure where your next paycheck will come from.
The news and social media are filled with doom and gloom. You might be feeling a bit scared during this self-isolation … worrying about the future or wondering how to pay the bills. Humans are naturally wary of change, it's just the way we're wired.
Well, you know what?
Even in the midst of this global crisis, there could be a chance to see some good. This could be your golden opportunity to get started as a copywriter. How so?
You have (or can quickly learn) the skills you need to switch gears. Use your writing skills to move away from your day job, supplement your income, or focus on a new specialty that has high demand right now.
You have the time … at last! A rare chance to move your writer's life from dream to reality.
You have the flexibility to change direction as needed. You're not a big corporation burdened with red tape. As a freelancer, you can adapt quickly to meet clients' changing needs.
You have the opportunity — with little investment — to get started. With a computer and internet access, your kitchen table can be the site of a new stream of income.
Feeling a little better now? I hope so!
We're all in uncharted territory, no doubt. None of us have lived through a global pandemic. So naturally we're uneasy, unsure, scared. Yet as writers, we're in a unique position to get through this crisis better than most.
In fact, as writers, we're in a unique position to grow our business quickly. We just need to be open to change.
You might be wondering what opportunities exist. Why is now a great time to launch your copywriting career or to grow your copywriting business?
Here are three opportunities available right now … three ways to switch gears and kick-start your writer's life.
Writing Opportunity #1: Offline Marketing is Moving to Online Marketing
Marketers who used to rely on trade shows and other types of face-to-face offline marketing need to move online. They'll need written materials … e-newsletters, case studies, white papers, short videos, landing pages, and so on.
They'll be moving their marketing budgets online. See where I'm going with this? They need you.
And how do they keep their clients informed of developments unfolding with the pandemic, given this situation is so fluid?
Social media. They'll need people like you to write their social media posts and maybe even try new social networks.
After all, marketers will want to reach as many clients and prospects as they possibly can. You can advise them on the best social media channels for their business, set them up on new channels, and then be their social media manager.
Savvy marketers will be jumping onboard email marketing as well. Not only does it have an ROI (Return on Investment) of 3,800% ($38 earned for every $1 spent), it's also 40% better at converting prospects to customers than Facebook or Twitter.
Where are these potential clients?
Look for companies who have consistently displayed at trade shows or sold face-to-face in the past. Check out their websites and social media. See what's missing, what they could do better.
Then contact them, with lots of helpful ideas!
What types of companies? Here are just a few examples:
Coffee and café wholesalers
Medical supplies
Personal care products for business
Office supplies
Industrial lubricants for business (oil, grease, grease guns)
Groceries
Spare parts for vehicles
Consumables for motor mechanics (oil, grease, car parts)
Garden centers
Hardware stores
Pet supplies stores
Drug stores
I'm sure you could dozens more to this list.
Writing Opportunity #2: Content Marketing
Content marketers have a problem … they still have content needs yet the world they used to generate materials from has drastically changed. Here's an example of what I mean … Say they supply outdoor gear. Content marketers rely on people who use their gear, then write articles or send in images and videos of hiking destinations, places to canoe or kayak, and so on.
How do they get new content when people are no longer doing these activities?
They need to look at re-purposing old content — and in a way that is sensitive to what their readers are thinking and feeling.
This is where you come into the picture.
You can go through their old content and update it … take social media posts and spin them into a new article … take old articles and break them down into social media posts … take old articles and create new infographics … create case studies from old content and so on.
Where are these potential clients?
Look for companies that have active blogs and lots of great content on social media. Then contact them. See if they need an expert (that's you!) to re-purpose their existing content.
What types of companies? Here's a few:
Anything travel-related
Outdoor equipment
Aftermarket vehicle accessories
College recruiting
Any group training businesses (yoga instructors, fitness instructors, business coaches)
Again, this is just a start. I'm sure you can add many more to this list. Think about your niche or hobby and you'll quickly come up with a long list of content marketers who you can target for copywriting. (Go here to learn more about content marketing.)
Writing Opportunity #3: Email Marketing
Email is absolutely critical in times like these. What better way to reach your prospects and clients than personal email directly into their private space, their current command center … their inbox?
What better way to keep your clients informed and up-to-date in a changing world?
I said earlier, email has extraordinary ROI and conversion rates. It consistently gets results, even as various social media channels fall in and out of favor.
Now more than ever, email is right at the front line. There's no better way to keep your clients informed than by email.
Businesses can tailor different emails to specific segments of their email list, getting the exact message to the right people. Emails keep a business at top of mind … if done correctly.
Have a look at your inbox. How many businesses have sent you an email relating to the pandemic, keeping you up-to-date and informed? My inbox is full of these emails. I'm sure yours is the same.
Someone has to write those emails. Why not you?
There's another opportunity here for email writers. Think about all those people working from home. You might even be one of them. Businesses need to keep their employees up-to-date during this evolving pandemic. Face-to-face meetings are no longer an option, so email is a vital link between employer and employees.
Someone has to write these emails. It might as well be you!
Where are these potential clients?
The best place to start looking is in your very own email inbox. The businesses sending you email updates are the ones to approach. Thank them for keeping you informed then ask if they need help to write these emails.
Or if you work for a business and are getting regular internal emails, why not approach them to write these emails? Negotiate a contract and get started. Or use this as an opportunity to prove your copywriting skills.
Keep in mind, email was a powerhouse even before this crisis, with 293 billion emails being sent every day. Demand for well-written emails will continue as we ease back to 'normal' in the months ahead.
So now that we've looked the three big opportunities available right now, what other ways can you help businesses during this pandemic and launch your writing career?
Making the Most of New Opportunities
Those who look beyond today or tomorrow are at a distinct advantage during these uncertain times. Rather than feeling helpless, take control. Be willing to accept change as a positive experience, rather than something to fear.
Look at ways you can work with businesses to help them through this difficult time. Help them switch gears. Give them a push to help them back on the road.
Be their consultant, their ideas person, show them a way forward through the fog.
Always remember, businesses of all sizes are made up of people. They have the same feelings of uncertainty and fear as you and me.
Help them see a clear path ahead. Take the worry away. Help marketers move from offline to online marketing … be the person who suggests 10 new content marketing ideas … take over the burden of endless email updates.
And if you're starting out, go for short copy projects … writing emails, social media posts, case studies, infographics, e-newsletters, blog posts, and so on. Have a look through AWAI's Pricing Guide for 75 different projects you could take on.
Use this guide to get more ideas, plus direction on what you should be charging.
Switch your mindset and embrace the change happening around you. This could well be your once in a lifetime chance to launch your ideal writer's life.
Are you ready to get started with one of these key writing opportunities? Let us know in the comments so we can guide you to more resources.

The Professional Writers' Alliance
At last, a professional organization that caters to the needs of direct-response industry writers. Find out how membership can change the course of your career. Learn More »

Published: April 7, 2020