5 Essential Elements of B2B Social Copy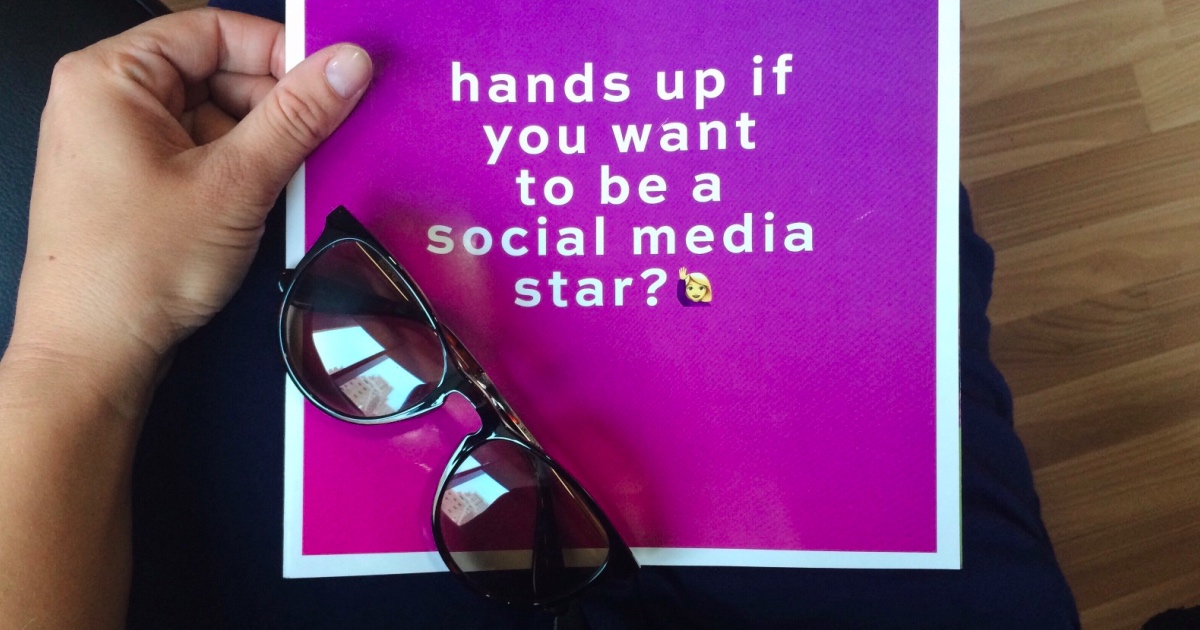 Social media is all but mandatory for B2B businesses in 2020. It lets you connect with prospective customers, showcase the value behind your brand, and build a solid customer community.
There are myriad elements that go into an excellent B2B social strategy, but one of the most important elements is your copy. Read on to discover some essential tips for B2B social copy you need to know.
Communicate, don't sell
Social media is about real people and real conversations, and that's as true for B2B as it is for B2C businesses.
In B2B industries, you expect to be sold to on social — it's part of the scene. But if your customer scrolls through their news feed and encounters a social post with an overtly hard-sell message, it won't land.
Social media is about human-centric content, content that is value-led. Consequently, you should avoid overtly salesy copy or hard sales pushes.
Instead, strive to inform, educate, or even entertain your audience. Focus on your audience's individual needs — pain points and so on — and offer insightful or informative information that addresses them. You can then organically position your product or service as a solution to these issues.
This strategy also turns your social media profiles into a hub of information, rather than an aggressive sales pitch. This encourages your followers to engage with your social copy in pursuit of value, so you can strengthen and sustain your relationship with them.
Hit the sweet spot
Attention is a valuable commodity. You know already that social media is replete with brands jostling for their audience's attention, so it's vital that any social post contains as much pertinent information as possible in as few words as possible.
For B2B copywriters, this is especially true. Your target audience is getting sold to left and right, and when it comes to researching a purchase, they want quick, concise information.
Don't overload your audience with too much information. Convey enough information to entice your audience or deliver a hook which in turn compels them to click on to a link for more information.
Beyond ensuring your message actually lands with your audience, it's also good for increasing engagement too. Excessively wordy social posts (or, indeed, messages that are too short) don't receive as much engagement if they're not optimized — use a tool like CoSchedule's Social Message Optimizer to ensure your copy hits the character sweet spot.
Be consistent
Your social profiles often serve as an entry point for prospective customers to your business.
It is where they enter your sales funnel and consequently, they form part of a wider network that encourages visitor traffic across multiple platforms and to achieve different goals.
To that end, ensure your website continues the stylistic tones of your social copy. Consistent social copy, combined with similar messages and meaning, creates a seamless experience that keeps your followers engaged.
For instance, let's say you direct your followers to a landing page from a social post. Your landing page should use the same language and semantics as the original post — if you promise a discount code, for instance, then your landing page should offer a discount code using the same (or similar) language.
This extends to the non-sales elements of your website too. Your About page, for example, should reflect your brand's story, using the same language and narrative elements that communicate your brand personality.
Imagine your online presence is not multiple disparate parts — website, social, email, and so on — but a single interconnected entity. A consistent tone of voice across all your channels creates an online presence that fosters customer trust, turning your business's disparate online elements into a single, relatable brand.
Be professionally informal
While social media is generally an informal space, it's important for B2B brands to maintain a professional air in their copy. Your audience is your clients, and a professional attitude represents your serious commitment to your product or service.
Avoid using slang or unnecessary abbreviations in your copy and speak to your audience as you would in person. Adopt a genuine, sincere approach in your copy and this will shine through in your messages.
It's worth mentioning emojis here. Emojis add color to a social message, enhancing its meaning and lifting it from cold copy into something audiences are more likely to engage with.
But the trick is to use them sparingly and with relevance. If you're referencing summer in your social post, for instance, then a sun emoji will fit in naturally.
As with every business, B2B or B2C, it's down to your brand. If your branding is light-hearted and irreverent, it's entirely possible to use emojis without seeming unprofessional.
Use relevant language, not jargon
The way you communicate with your followers on social should reflect who they are as customer segments.
As a B2B brand, you've likely already conducted comprehensive audience research, revealing their pain points, interests, backgrounds, and so on. Based on these elements, your copy should display a deep understanding of your audience and the industry you're in.
Beyond this, consider the language your audience uses. What kind of vocabulary do they use? What industry references are peppered into their conversation? Your social copy should reflect the way your target audience speaks in order to make your message resonate with them.
While it's good practice to avoid excessive use of industry jargon, you should still use the language that reflects your target audience. Use your buyer personas to inform your social copy, and it will have a greater impact as a result.
Your social is an important channel in B2B. It's where you generate leads, speak to customers, and showcase your value as a brand. Consequently, the copy you use to achieve all that matters. Follow the tips above and create stellar B2B social copy with ease.

The Professional Writers' Alliance
At last, a professional organization that caters to the needs of direct-response industry writers. Find out how membership can change the course of your career. Learn More »

Published: April 9, 2020