5 Ways Mentors Help B2B
Copywriters Get Clients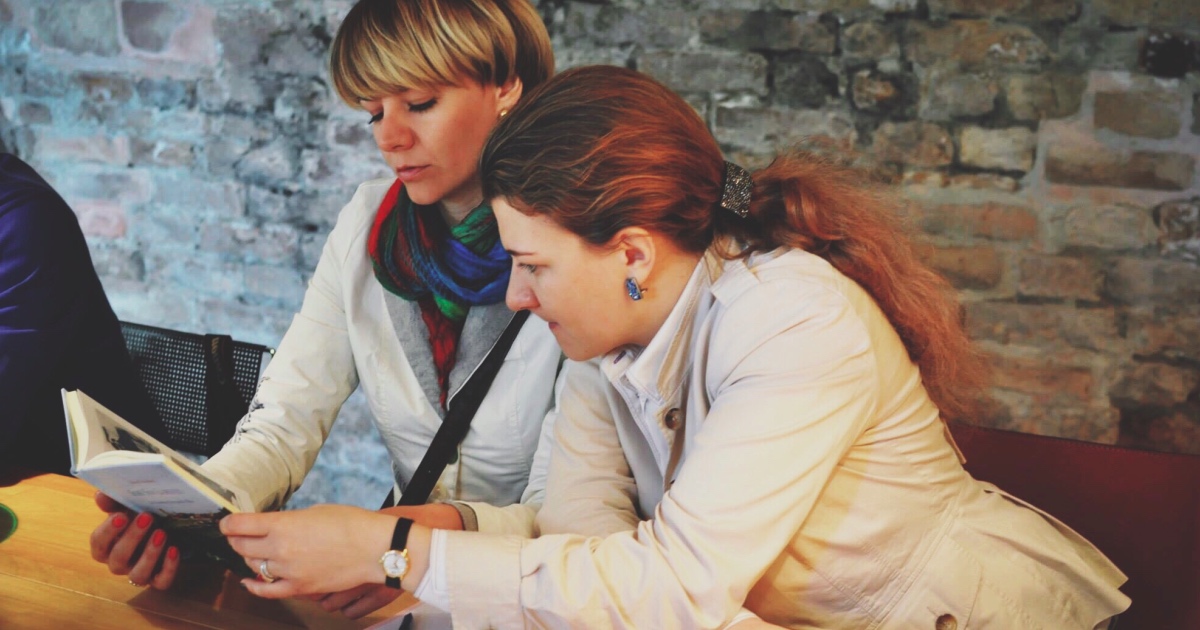 At the start of the New Year, you set your goals. And, just like last year, one of those goals is to become a paid B2B copywriter.
In order to become a paid copywriter, you need that all-important first client.
Sounds simple, right?
And it is, but the only problem is … you've had this same goal year after year.
Does this sound familiar — "this year will be different" … "This year I will do whatever is necessary to get my first client"?
Now, my next question to you is — have you reached your copywriting goals yet?
If not, don't stress too much, because there's an easy solution.
You just need a little help (we all do from time to time). Have no fear, there is mentoring help waiting for you. And if you're a member of AWAI's Circle of Success (COS), all you have to do is ask for it.
If you're not a COS member, you just may need to look around a bit. Many working copywriters do not mind paying it back by mentoring newer writers. Or you can hire a coach who will be both mentor and business consultant.
I started with American Writers & Artists Institute (AWAI) in 2013 and immediately joined COS.
At the time, I set three goals: finish paying off COS, attend my first FastTrack to Copywriting Success Bootcamp and Job Fair (free with my COS membership), and get my first client within two years.
That all sounds reasonable, right?
Well, I did pay off COS via their easy payment plan. And seven years later, I did attend a live Bootcamp (it's an experience not to be missed, by the way).
But as for the big goal … getting my first client and becoming a paid freelance copywriter?
Nope. Nada. I was still working full-time as a Business Analyst for a technology consulting firm, with no copywriting gig in sight.
So, when I read an email by AWAI's Direct of Copywriting Training, Pam Foster, and she invited questions and feedback … I responded.
Her answer was simple — a benefit offered to COS members … speak with one of our AWAI mentors.
I made the appointment within an hour of reading Pam's reply and I let her know I took her advice. She wished me luck.
In a minute, I'll tell you about my mentor call, the challenge set for me, and the outcome. But first, you may be wondering what a mentor does and how they can help you.
In this article, you'll learn five ways a mentor can help you get your first client …
Mentor Help #1: They Listen
So, what can a mentor do for you? Well, the first and most important thing a mentor does is listen.
How can someone give you sound, accurate advice and guidance if they don't know who you are, your current situation, and what your career goals are?
That's it. Get in the habit of sharing your dreams and goals. Start with your mentor.
Even just putting into words what your goals are can help you refine and polish them. Sometimes a brainstorming session to help you get really clear on your goals is just what you need.
That simple act of talking to someone in the same field, industry, or niche; telling them your goals and struggles, knowing they are listening can reduce that fear that may be holding you back.
Mentor Help #2: They Care
You should feel a mentor cares about you and your success from the first conversation.
A mentor may give you a bit of tough love: we all need that gentle kick in the pants sometimes … but remember they are there to help you.
Often your mentor may suspect the path you want to take will be harder than it needs to be … and have suggestions for you to get you to your goals more quickly.
Or they can steer you away from unfruitful actions or behaviors that may be derailing your progress.
They want to see you succeed, and actually get excited when you share successes with them.
Mentor Help #3: They Share Experiences
A mentor also helps by sharing a bit about their own experiences; how they got started. A few of the challenges faced and how they accomplished their goals.
You get to know someone who's been in a similar place, dealt with similar challenges as you, and accomplished the goal or goals you're trying to reach. This understanding has a greater impact on the advice they give you.
Because you trust them. And sharing gives you motivation to stick with pursuing your goal of becoming a freelance copywriter.
Mentor Help #4: They Give Advice
You asked for it … so why not take their advice?
Asking for help and then not taking it is a waste your mentor's time and it's a waste of your time too.
You already know a mentor will listen to your needs and share a bit about their journey to the writer's life.
Now comes the advice. The action items you can follow to start your writer's life (aka, get your first client)!
A mentor may share the exact steps they took to get their first, second, or even third client; if so, listen carefully, take notes, and ask clarifying questions if needed.
Even if your path is different, they will have suggestions and actions you can take for your specific situation to hit your personal goals.
Be ready to implement the steps offered.
Just remember you don't have to do every single step, but talk with your mentor and try to commit to one or two to get started.
This is your chance. You have the attention of a successful professional copywriter in your chosen industry. Make good use of their time.
Mentor Help #5: They Stick with You
One more amazing thing a mentor does to help you get that first client … they check in.
Life may get in the way. Similar to how I let my 9-to-5 life take priority over my copywriting career for seven years!
Having a mentor means someone is on your side, guiding you, holding you accountable to the commitments you made, to them and to yourself.
Now, if you're wondering how my mentor helped me get my first client?
I simply scheduled the call, talked open and honestly about my goals, listened to her advice, and more importantly, I took action.
Not every option she suggested. I picked two and went for it!
And by doing so, landed my first client within 30 days!
Could I have done that without my mentor? Well, if we go by my history, the answer is no.
Let's do some quick math — 7 years going it alone, no client. Less than 30 days with a mentor, resulted in my first paid writing assignment.
That's math even I can do and math I like, because it meant I met my goal … my first copywriting client!
Ready to start living the writer's life but need a little help getting started? Do what I did, schedule a call with an AWAI mentor today. Just think … 30 days from now and you too could have your first copywriting client.
And if you're not a member of COS yet, or until you find a mentor, you can always join the weekly coaching hour on the B2B Writing Success Platinum Members Facebook group.

The Professional Writers' Alliance
At last, a professional organization that caters to the needs of direct-response industry writers. Find out how membership can change the course of your career. Learn More »

Published: April 2, 2020