Get Hired to Fix 3 Missed Opportunities for Web Copywriting Clients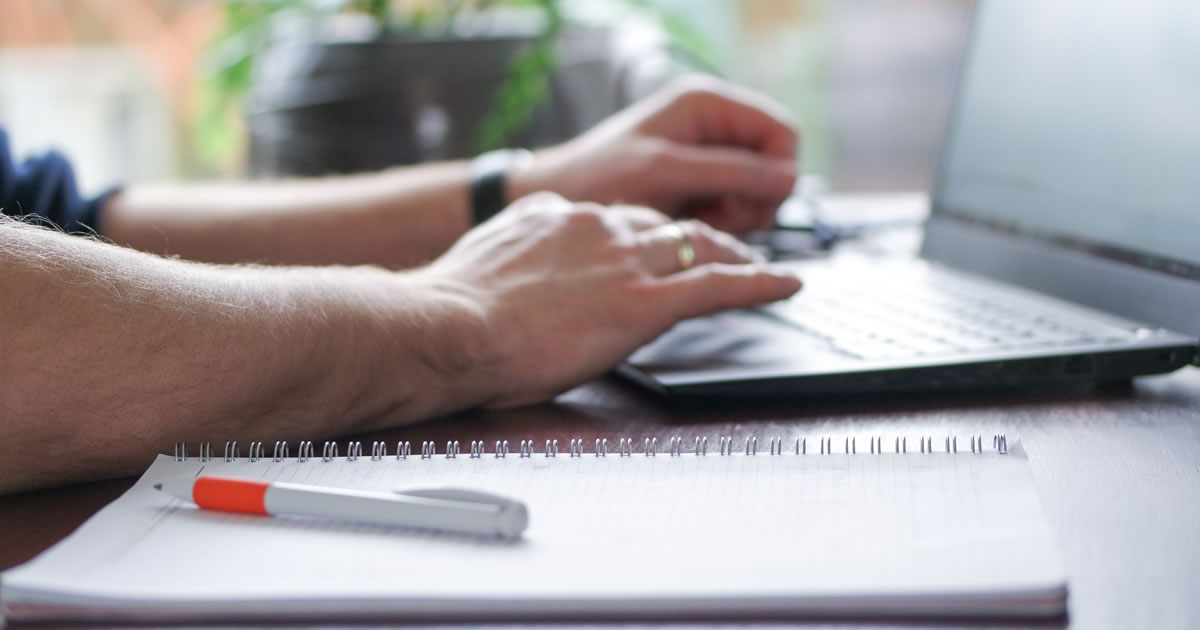 It's 2020, and you'd think by now that most companies would have spectacular, well-performing websites that bring in traffic and turn visitors into loyal customers. Right?
Wrong.
Even though the World Wide Web has been around since 1991 … it's fascinatingly difficult to find great examples of websites that truly work for the intended audiences.
I know, because when I'm teaching classes on writing web content, I spend hours and hours trying to find websites that work.
What do I mean by "work?" I'll show you by looking at three very common missed opportunities for website traffic and sales … and then explain how you can be a major hero to companies missing them.
Missed Opportunity #1: What the heck do you DO?
Every day, I come across websites that may be modern and fancy-looking, but the content doesn't give me any idea of what the company DOES. I sit there, completely baffled as I hunt through the content, as I say to myself, "What does this company offer? What does it actually do? Who is it for? What can I find here? Why should I stick around?"
For instance, I recently saw a big, full-page print ad in a travel magazine, and it made no sense. The ad copy was about all about how the company thinks inside the box. No information about who the prospect is or why this statement mattered to someone. But I thought, "Maybe their website will tell me."
Nope. All that happened when I went to their website was a big 'ole pop-up box telling me I could save 10% if I subscribed. Um, I still had no idea what they actually DO! What a waste of money spent on a full-size ad and a website, when it's difficult to tell who they serve or what they DO. A giant missed opportunity.
Missed Opportunity #2: Why should I ACT (engage, respond, or buy) here?
I read a fascinating statistic that 70% of small-business websites don't include a call-to-action (CTA), which simply means they don't include an invitation for visitors to "sign up," "get a free, valuable report," "watch a video demo," "try a free 7-day trial," etc. Nothing at all.
So, when a prospect is on this type of website, they'll likely scan the content and go away … never doing business with the company because there was no clear call-to-action. Big mistake.
Missed Opportunity #3: WHERE the heck are ya?
Let's say it's Saturday morning, and your family is hankering for fresh baked cinnamon rolls. The warm, gooey kind with plenty of icing. You're new to the area, so you go online to look for a local bakery. You search "bakery near me" in Google and expect to find a few options within a quick drive from your home.
Now, there happens to be a fantastic bakery just blocks away from you, but mysteriously, it doesn't show up on page one of Google search results. Or even page two.
Hmm, that's odd. Why not?
The problem is this: the bakery's website doesn't mention where it's located. No address, no town name. No phone number, except in teensy type at the bottom of the site. It simply says, "We offer exceptional baked treats."
If Google doesn't see, in the content, WHERE the bakery is — it's invisible to Google, which means it doesn't show up in searches. What a missed opportunity to serve you and all the other hungry locals who'd love to find that bakery.
Now, these three missed opportunities sound silly, don't they? They're pretty obvious to you and me.
But these basic, super-important details are among the most overlooked things on business websites. Thousands of websites don't include content that talks to the prospect, tells them what they do, offers a reason to ACT, or gives them critical information such as location or contact info.
What can be done?
Ah, plenty can be done to help these companies if you're a web copywriter. You can save the day for them.
When you're talking with someone who's responsible for a company website, such as a marketing director, creative director, or perhaps even the business owner … ask them, "How's your website working for you?" This question often sparks a conversation about how it could be doing better.
That's a golden opportunity for you to step in and tell them, "I can pinpoint what's missing on your website and fix it! I can help you bring in way more traffic and sales than you ever thought possible."
Do you think clients would listen to you if you said that?
Absolutely!
As a web copywriter who offers consulting services, you're in a power position.
You can make a massive difference to companies, just by showing them their missed opportunities … and then fixing them. You'll be paid as a consulting advisor and then again as the copywriter who fixes the web content gaps. Nice, right?
Consider this as you're looking to build your freelance web copywriting business: THOUSANDS of companies — in every niche market imaginable — are missing out on business because of content problems. Step on up to help them, and reap the many rewards.
What questions do you have about site content auditing and using it to get your foot in the door with clients? Please let us know in the comments so Pam can help.

Site Audits Made Simple: Consult Your Way to Lucrative Web Copywriting Projects
Pam Foster reveals how you can make as much as $2,500 auditing websites while setting yourself up for even bigger web copywriting projects. Learn More »

Published: April 3, 2020