Get Paid $250 … $750 … up to $3,000 Writing These Simple Projects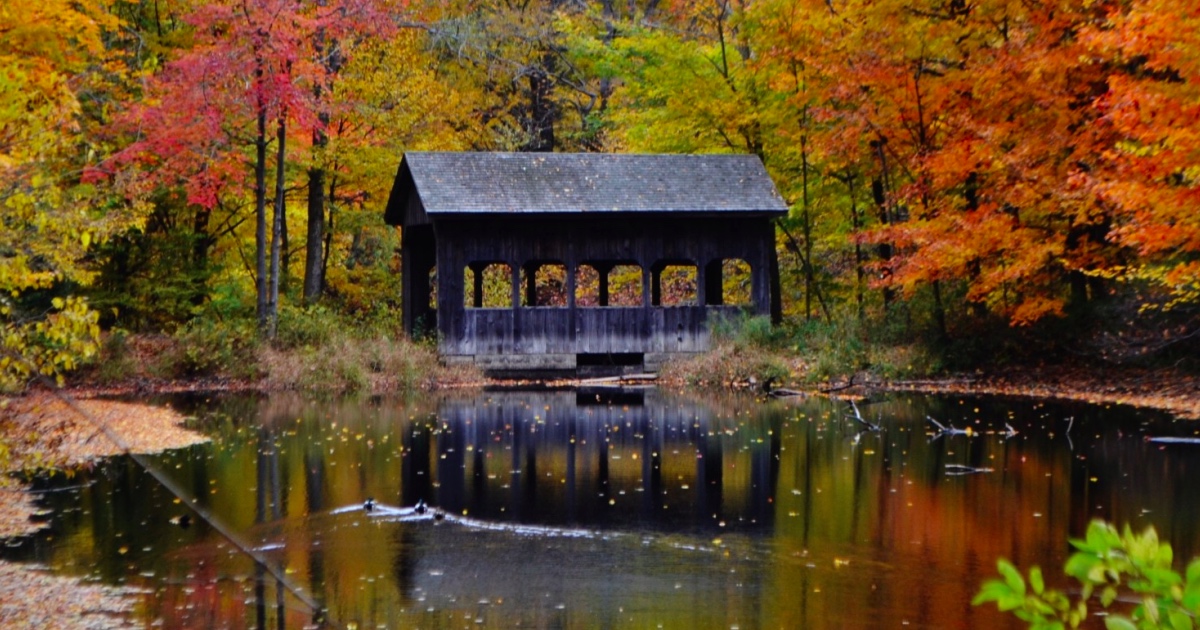 Seems to happen every few years.
The little bridge nearby that crosses over a stream and connects two neighborhood roads together is always in need of repairs.
It's not a big stream and the bridge is only wide enough for one car at a time to cross.
And when it's being repaired, the two joining roads are shut down, which means we're re-routed another way home … one that takes a little longer.
It's an annoyance when it happens.
But I know we are not the only neighborhood with a bridge that needs to be repaired.
It's estimated that in the U.S., there are 607,380 bridges. And of that amount, roughly 54,000 need some kind of repair or renovation.
Most bridges are made from concrete and the repairs stem from replacing bearing pads or filling cracks and crevices.
A smaller portion of bridges in the U.S. are made with other materials such as wood and stone. Those are some of the oldest ones in existence.
But it's bridges made with steel that cause big repair problems. That's because over time, steel rusts. You've probably seen a few of these rusted metal monsters somewhere along the way in your travels.
The only way to fix the situation is to replace them entirely with metal that is rust resistant. And it was a group of scientists working at the American Rolling Mill Company (ARMCO) that figured out how to create rust resistant metal.
George Matthew Verity founded ARMCO in 1899. At the time, he worked in the roofing industry installing flat roofs made of steel. But because of the chaotic conditions happening in the U.S. steel industry, George was having problems getting access to the metal needed for his small roofing business.
He figured that if he started making his own sheets of metal, he'd solve the supply problem he was facing. So he opened his first plant in Middletown, Ohio and it was the first steel plant in the U.S. to consolidate all the steps necessary to produce, roll, corrugate, and fabricate metal sheets into finished products.
As he got his sheet metal business up and running, he noticed that over time, the sheets would rust. As you'll recall from high school science classes, when oxygen combines with iron, electrons are set free, stripping the metal of cathode, which then converts it to rust.
In the normal production process, steel and iron develop microscopic gas holes, which make the material more susceptible to rust. But if you eliminate those holes, you eventually wind up with rust-resistant iron.
And that's exactly what George and his team of researchers and scientists figured out. They had just discovered a way to prevent metal from rusting.
Now hang in here, Dear Copywriter, because this issue isn't meant to be a science lesson on how and why metal rusts. Nope, it's about the advertising campaigns ARMCO used to make the company a household name.
I'll tell you what they did in just a minute, but for now, let me explain why we're talking about this company in the first place.
ARMCO is just one example of the kinds of companies that make up the $6.3 trillion B2B market. And if you want to become an in-demand copywriter, with the chance to earn a six-figure income, you ought to be thinking about writing for the B2B market.
Exactly what do B2B copywriters do? They help businesses sell their products and services to other businesses. B2B companies are often desperate to find skilled copywriters who understand their needs and can give them clear, concise, compelling copy that motivates the business buyer.
Best of all, clients are everywhere. And the projects you'll do are easy to learn, easy to do start from finish, and pay well. Writing projects include lead-generation emails, ads, content marketing, social media, and Google Ads.
Some B2B companies produce little three-minute video scripts that a purchasing manager can watch quickly on his computer or smartphone …
Sometimes a product will call for a white paper — which is a 6-8 page research report on the B2B product or component you're selling (and likely one of the "biggest" projects you'll ever see as a B2B writer) …
Case studies — which are essentially little problem-solution "customer testimonial stories" — are another popular B2B marketing technique …
B2B companies often send their clients and prospective clients informational emails and newsletters that they pay copywriters like you to write …
In fact, there are over a dozen different marketing tools B2B companies can use. And they all have one thing in common: no hard selling.
And because there are so many ways Business-to-Business companies can reach their customers, as a B2B copywriter you can generate a very comfortable six-figure income with just three or four active clients.
Here's how ARMCO got consumers purchasing products made of rust resistant steel. When ARMCO refined their rust-free sheet metal process, they embarked on a huge marketing campaign to spread the word. In 1929, they created a triangle-shaped "ingot iron seal" which was stamped on the metal their company produced.
Then they showcased their new stamped seal to the general public in a series of full-page ads in major consumer magazines. What makes this remarkable, Dear Copywriter, is that ARMCO, a B2B company, was marketing their steel product to regular consumers like you and me.
And because of those ads, customers were taking the time to look for the triangle to ensure what they were buying was made with ARMCO rust resistant steel.
Demand for the company's new rust resistant metal skyrocketed and sales exploded. By 1963, it had become the largest casting plant in the nation.
Today, it's a $6 billion company.

The Professional Writers' Alliance
At last, a professional organization that caters to the needs of direct-response industry writers. Find out how membership can change the course of your career. Learn More »

Published: April 20, 2020