How Creating a Money-Making Website Can Make You Feel Good During Hard Times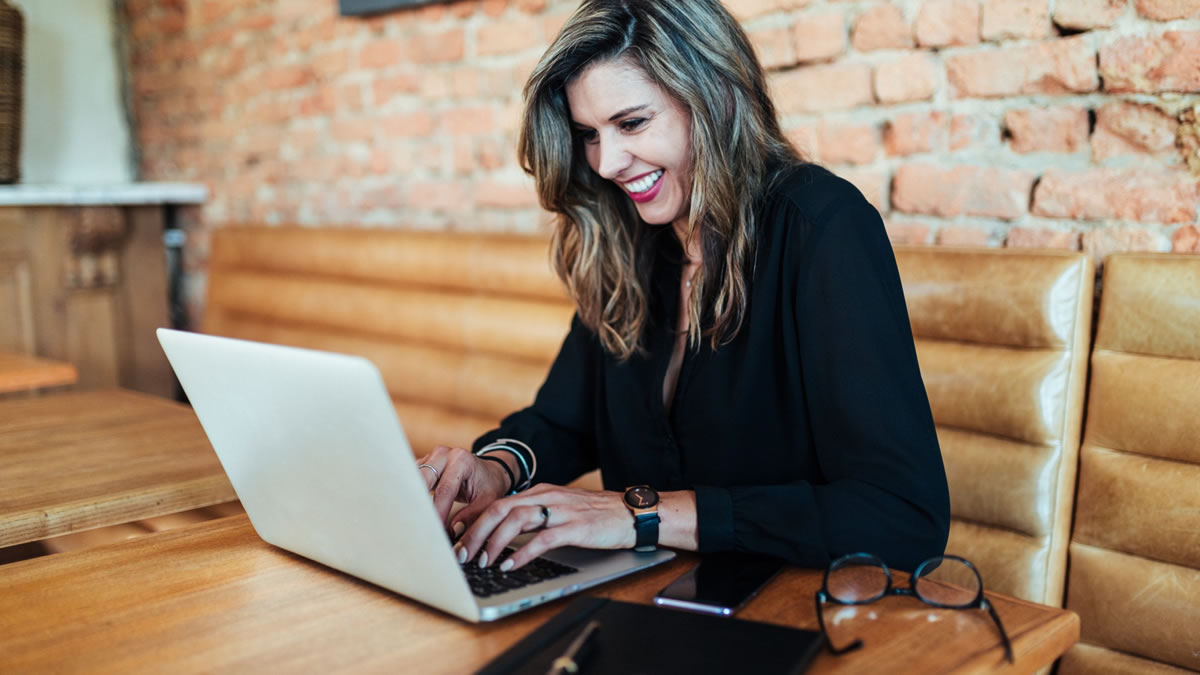 We're living in hard and scary times.
We're watching the news, worried for our loved ones, and doing what we can to stay safe.
But the threat isn't only to our physical health.
It's a challenge to our mental health too.
It's tough being stuck at home as we self-isolate. That kind of solitude can mess with our heads.
That's why right now, or at any other time I feel myself in a dark place, I get busy … and I get creative.
And one of my all-time favorite ways to get creative is by writing a new website. Preferably a website that's going to make me some money!
As an example, I'm the writer and owner of a website about coffee called CoffeeDetective.com.
This site has been fun to write, it's been a huge learning experience, and it has generated a ton of income for me over the last few years!
This is something you can do too. Thousands of students have already followed in my path and created their own Money-Making Websites.
And this is a super-powerful thing to be doing right NOW — while we're struggling through this crisis — because the whole experience will make you FEEL GOOD!
Here's what I mean …
Feel-good #1: Immersing yourself in a fun project drives positive emotions
I really like writing about coffee. Other people have their own favorite topics to write about.
Here are some examples …
Raising rabbits
Baking
Hiking
Computer games
Training dogs
Organic gardening
Bible studies
The RV life
Quilting
Kayaking
Bird watching
Scuba diving
Antique restoration
Collecting figurines
The list goes on and on. There are literally hundreds of different subjects you could write about.
The trick is to choose a topic YOU'RE going to enjoy.
Because when you get creative on a topic that makes you smile, it's like an instant shot of happiness.
It's a great way to fill yourself with positive emotions.
Feel-good #2: Sharing what you love with others makes you feel even better
Once you've created something, the best part — the fun part — is when you share it with others.
It feels like handing out gifts.
When I first started my website about making gourmet coffee at home, I thought the experience would be one direction … me writing about coffee and other people just reading what I wrote.
But it didn't turn out that way.
People wrote back to tell me how much they appreciated my tips and reviews.
I started getting all this positive feedback.
It's like a positivity loop … the more I gave to my audience, the more appreciative they became … and the better I felt.
Sharing what you know with other people DEFINITELY makes you feel good!
Feel-good #3: Keeping yourself busy distracts your mind from bad news
During the dark days we're going through right now, I've been following my own advice.
I've been getting creative and totally immersing myself in a new topic and project.
I'm not ready to share it with you quite yet, but I'm loving it!
Best of all, it consumes my time. It keeps me focused on feeling creative and positive about my day.
Without this project, I know I'd be spending way too much time looking at news websites and getting depressed by what's happening in the world.
Stay focused on the good stuff!
Feel-good #4: Creating your own website builds valuable skills for the future
You don't need any qualifications to write and publish your own Money-Making Website.
Sure, there's a learning curve. But that's part of the fun.
However … by the time your website is up and running, you'll have picked up some super-valuable skills.
You'll have demonstrated proven skills as an online content writer. You'll have skills in publishing and managing websites. You'll know a ton about social media too.
And you can use these skills to set up a whole new stream of income as a freelance writer or copywriter.
Having fun while you create your own website is like taking a university course in online communications!
Feel-good #5: Making a passive income can make you feel REALLY good!
I left this until last, because I don't want to over-promise.
But … my website on coffee has made my hundreds of thousands of dollars since I first published it!
Keep in mind, the site has been up for over 10 years. This isn't a get-rich-quick scheme.
But if you follow a proven path and work hard, you can expect your website to start generating some passive income within a few weeks of launch.
It won't be a lot at the beginning, but if you keep writing and keep adding to your site, your income will keep growing too.
Those are a lot of reasons to feel good!
As a professional writer and copywriter, I've made money in all kinds of ways over the years.
But my favorite source of income is my website about coffee.
This is where I write for fun. It's always a positive experience. And it generates income for me every single day.
At a time like this, this is the kind of boost we all need!
Do you have any questions about getting started with a Money-Making Website? Share in the comments so we can get you the answers.

How to Write Your Own Money-Making Websites
Learn how to write an information website in your spare time and earn $1000, $3000, even $5000 a month in passive income. Learn More »

Published: April 16, 2020