The ONE Thing You Need to Succeed as a Writer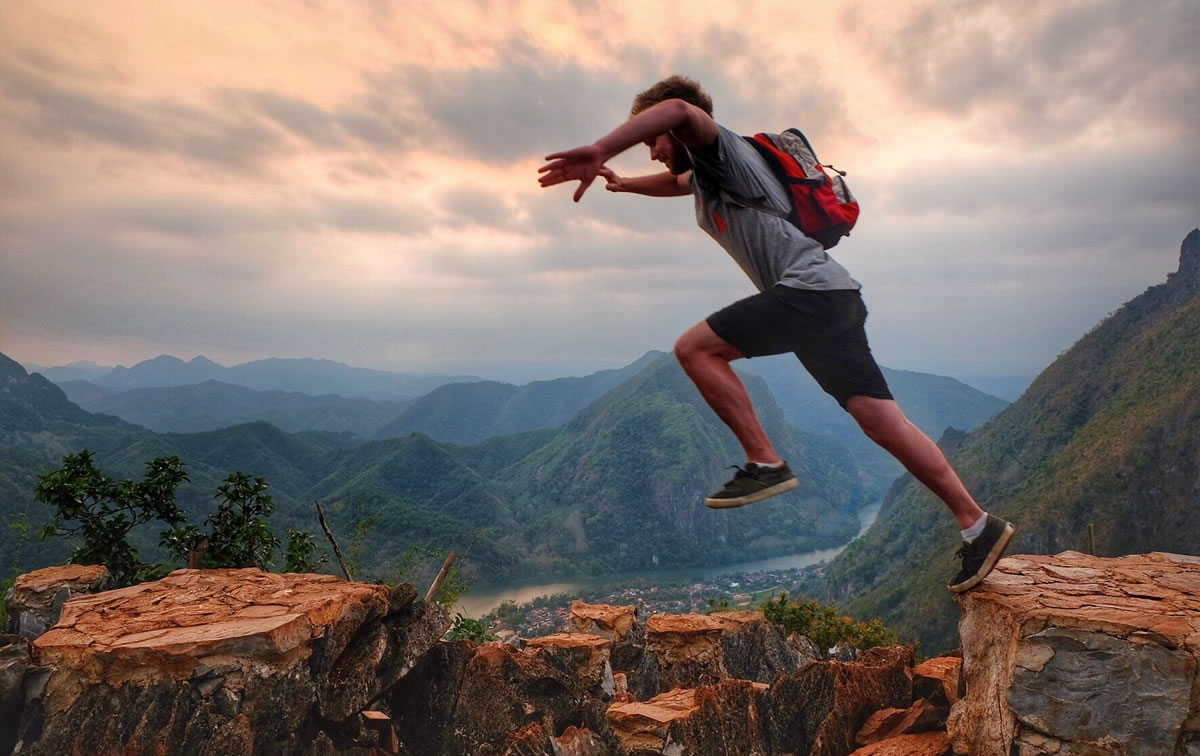 Right now, someone out there is looking for a writer like you.
Strike that … right now, there are millions of people looking for a writer like you.
Don't believe me? Take a look at this short list of potential clients:
1.5 million charities seeking donations
5,300 colleges and universities recruiting new students and asking alumni for money
30.2 million small businesses, all likely in need of content and marketing
And those numbers are in the U.S. alone. Worldwide, there are even more opportunities.
As an AWAI member, you're already familiar with the wide range of ways you can make money as a writer.
Sales letters. Emails. Newsletters. Articles. Case studies. White papers. Advertorials. Blogs. Video Sales Letters. And the list goes on.
So if you haven't made your first dollar as a writer yet, I'm going to tell you the only secret to success you need.
But fair warning … you may not like the answer.
Here's the uncomfortable truth about your writer's life
You can read classic books on copywriting …
You can take courses on copywriting and marketing …
You can attend conferences …
(And I've done all of those … )
But there's one thing you'll still need to move from where you are today to the writer's life you've been dreaming about.
Momentum.
Momentum is the one thing that can help keep you motivated on the challenging days. The one thing that can help you overcome the occasional bumps in the road.
And if you can generate momentum — even just by moving forward one step at a time — you can achieve your goals.
How long that process takes is entirely up to you. And it is different for each and every one of us.
But here's the thing … momentum doesn't come about naturally. Or by accident.
Momentum is created when you make a conscious effort to move forward. It requires intent and effort.
And because it is the journey to your writer's life, you are in complete control.
If you sit back and wait for it to happen … wait for clients to come to you … you'll be waiting a while.
Now look, I get it. There are a lot of reasons to get stuck on this journey. I've been tripped up by a few of them myself.
But the key is to keep moving. And, when necessary, to change course a bit.
Let me give you a few examples by addressing some of the most common reasons I hear from fellow members about why they're not making progress yet.
Momentum Killer #1: "I don't have any money to buy anything"
The truth is copywriting IS a business, so eventually you'll need to incur some business expenses.
And investing money on programs or to attend a live event like AWAI's Bootcamp can jump-start your writer's life.
But if you're one of those people who needs a client or two before that can happen, don't let this be an excuse.
There are literally thousands of free articles and dozens of free webinars on the AWAI site.
You can also hit your local library and sign out some of the outstanding books on copywriting.
So to start building momentum, start watching and reading as many free resources as you can.
At that point, you might be at this next step.
Momentum Killer #2: "I don't have a portfolio to show potential clients"
Let me make one thing clear … your initial portfolio doesn't need to be filled with copy you've been paid for or control-beating, million-dollar promotions.
So pick a couple types of copy you're interested in writing, find some potential clients, and start writing some practice copy.
Come up with Big Ideas. Write emails to existing promos. Rewrite some Facebook Ads that pop up in your feed. (Here's a free Inside AWAI webinar that can be a big help: How to Create a Winning Portfolio of Samples If You're Just Starting a Freelance Writing Career — Even If You've Never Had Any Clients!)
And then share your samples with somebody. A friend, a mentor, or someone in the AWAI community. Try to get some feedback on it so you can find out where you need to improve.
Keep stretching that writing muscle until you find someone to pay you for the work.
Momentum Killer #3: "I can't (or don't know how to) find any clients"
Remember that list I started this article with?
There are MILLIONS of potential clients out there. I don't want to hear you can't find a client until you've contacted every last one of them!
Okay, I'm just kidding about that. But my point stands. I guarantee you personally know or are closely connected to someone who could use a writer.
Are they all going to pay well?
No, probably not. But it's a start.
So start by offering to write a fundraising email for your church, a local animal shelter, the PTO of your local school or another nonprofit in your community.
Reach out to all your family and friends and let them know you're hanging your shingle as a freelance copywriter and would appreciate any referrals.
Identify your top 10 dream clients right now. Then come up with an idea or two you think could help their business or be used for a new promotion and reach out to pitch the idea.
And if you don't get an initial response from any of them, set an appointment on your calendar to follow-up in a few weeks … and then make a list of 10 more potential clients and try again. (Check out this Inside AWAI webinar, 26 Ways to Find Freelance Writing Clients.)
Because here's the bottom line …
While we all want to be living our ideal writer's life …
You can't get to the end of the journey without taking the steps along the way.
So get something done today — no matter how small — that moves you a little bit closer and start building up some momentum.
One final tip: Already got some momentum going or want to really kick it into high gear? Then consider joining me and your fellow writers at AWAI's annual FastTrack to Copywriting Success Bootcamp and Job Fair. My first Bootcamp in 2014 had a huge impact on my career and I pick up something new each and every year. I can't imagine not going back.
Do you have any questions about building momentum in your writing career? Share with us in the comments so we can help.

The Professional Writers' Alliance
At last, a professional organization that caters to the needs of direct-response industry writers. Find out how membership can change the course of your career. Learn More »

Published: April 30, 2020