Unleash the Power of Your Past on LinkedIn to Reel in B2B Clients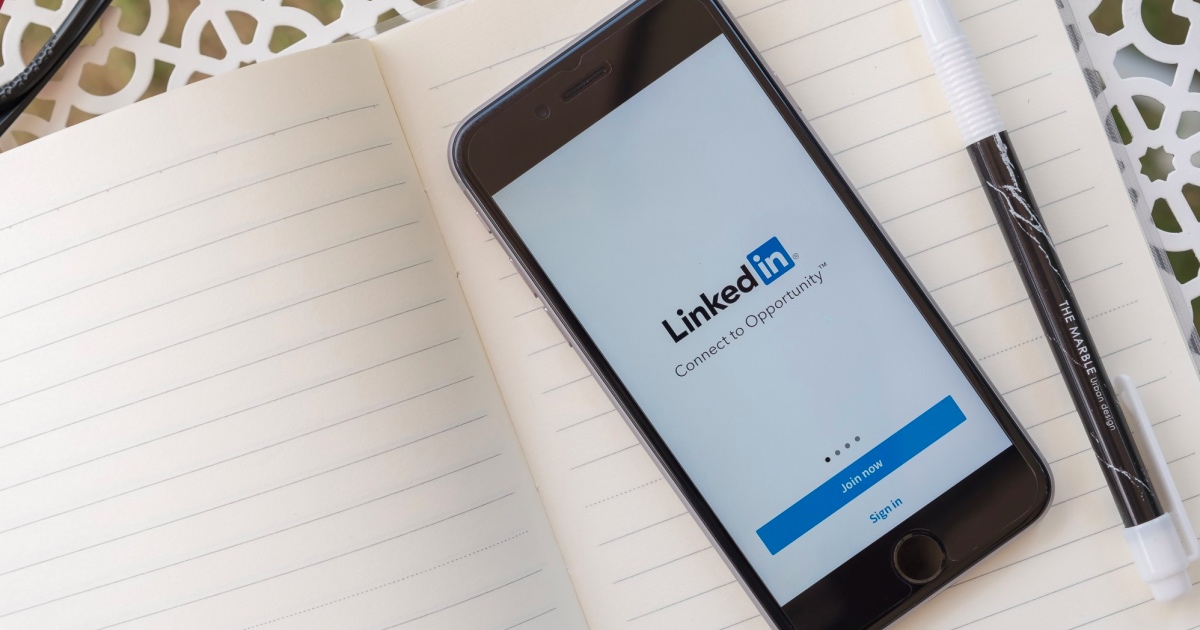 One of my hobbies is working as a line umpire at professional tennis tournaments in my local area. It's an excellent way for me to stay involved in a sport I love while getting an up-close view of top players in the game.
Even though it's more of a hobby, it was an "official" job for me, as I was paid for my time on court (for the most part). That's why I put my time as a line umpire on my LinkedIn profile. It gives me a unique talking point when speaking to clients or leads, but it's another place where I can showcase that I'm dependable, detail-oriented, good at managing a schedule, and working as part of a team.
Many new freelance writers, however, are nervous about including their past work experience on LinkedIn. They think it needs to include "only" writing projects and other writing-related things.
Not true! Here are just a few reasons why — and how — you should include your past work and volunteer history on LinkedIn.
Your Past Is Part of You
You may be a freelance writer specializing in a particular niche, market, or content type, but that's not all you do. To get a little woo-woo about it, everything in your past has led you to where you are right now. If you didn't go through that, you wouldn't be in the position you are today. Whether it's a professional or personal experience, it's shaped you into you, so celebrate that! Potential clients want to get to know you for you, so don't be shy about including your past information. One of my very first jobs was as a telemarketer. Not my favorite job, but one that taught me the value of hard work and of giving my best effort all the time. It also taught me that every person has hidden talents and skills that might not come out unless you try a variety of things.
Keywords and Connections
If you've been an employee or manager in a business in the same industry you've decided to make your writing niche, you've got a built-in advantage.
When a company is looking for a writer who also has industry experience in construction, and you are now a B2B copywriter whose previous career was foreman of a construction crew … you should show up very high in their search results.
Further improving your chances with this prospect, you are much more likely to have mutual connections.
Even volunteer work can help you be found and lend you the credentials to catapult you over other B2B writers without relevant industry experience
Learn to Reframe Your Past
The key to putting your past experience on LinkedIn is learning how to reframe it to be relevant to a potential writing client. Take my tennis line umpiring story from earlier.
In years past, I explained more in detail what I used to do as an umpire. (I took it out for now since I've got more writing experience, but at the start, I had 2-3 sentences on my profile.)
● Demonstrated skill or experience — Team player: Umpires work on a crew of about 7-10 others. That means I have to be a team player and stay in touch with them at all times when we're off the court. On the court, I need to pay attention to the chair umpire and communicate with them (usually with a nod or subtle hand gesture).
● Demonstrated skill or experience — Attention to detail: As an umpire, I have to be ultra-focused during play and learn tactics to help me stay focused in very distracting situations (like when the crowd is loud or it's really hot).
● Demonstrated skill or experience — Time management: Umpires work on a fixed schedule every day, such as 45-minutes on/45-minutes off. We're given a schedule of the timing and court assignments every day. It's our responsibility to follow the schedule correctly and show up on time for every shift.
● Demonstrated skill or experience — Supervisory: Every crew has a chief who's responsible for creating the line assignments for each shift. The lines are assigned based on difficulty and umpire experience and performance. That might mean you can only assign particular umpires on specific lines for an entire day or that some umpires cannot be on court when certain chair umpires are working specific matches. That can mean a lot of juggling as the chief works through the different combinations of umpires.
Sharing these qualities shows prospects more of what I bring to the table and a different perspective on my overall capabilities.
Use these tips to reframe your past work experience and come up with different ways to show off your past on LinkedIn. We'd love to hear how you reframed some of your past work experience to demonstrate your professional experience or skills. Let us know in the comments.

The Professional Writers' Alliance
At last, a professional organization that caters to the needs of direct-response industry writers. Find out how membership can change the course of your career. Learn More »

Published: April 23, 2020