Write Your Way Past Tigers, Uncertainty, and Unprecedented Times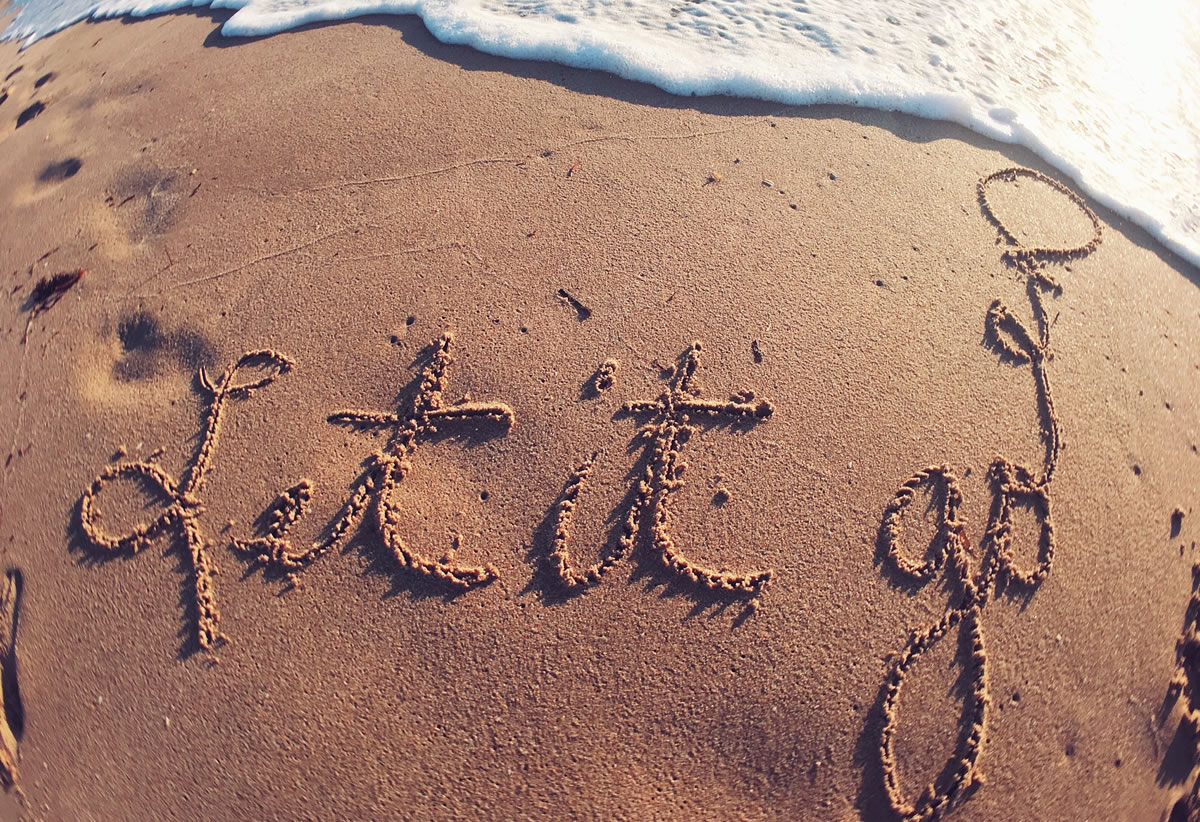 Two words have lately become loaded refrains for all of us: uncertainty and unprecedented.
"In this time of uncertainty …"

"During these unprecedented events …"
You know what this does? Heard over and over, it's a bang-up recipe for feeling threatened.
And feeling threatened stinks!
Your brain gives you fits, because we're wired to react with fear.
Your gut whirls and twists, because our minds are inextricably linked to our stomachs.
And if you're a creative professional wading through a world of uncertainty, life starts to feel complicated.
So I want to examine what we, as writers, really should be worried about right now. And also what we should just let go, so we can get back to the writing we love.
We're All Nutty Without Answers
First, let's revisit the idea of being threatened. The world pandemic that has been going on may not directly threaten you. Hopefully you've been holed up safe and healthy somewhere, quarantined with plenty of food and a Netflix account.
Even so, it leaves you with a lot of what ifs …
What if this isn't the right time to start a writing career?

What if my clients close up shop and stop sending me checks?

What if my assets disappear and I don't have the money cushion I thought I did?
Here's the thing. That kind of worrying won't do you any good, because those are things over which you have no control.
In a Caltech study by neuroeconomist Colin Camerer, study participants were asked to make increasingly uncertain bets. The outcome was surprising: the less information subjects had to base decisions on, the more erratic their decisions became.
You'd think it'd be the opposite, right? That we'd be more careful and rational if we had less information?
Nope. It all goes back to our animal brains. When uncertainty increases, our brains shift to the limbic system, which is where fear and anxiety are produced. This worked great for our caveman ancestors. Massive amounts of caution meant they steered clear of large animals lurking in bushes.
But in our current saber-toothed-tiger-free world, that same uncertainty makes us overreact. We end up making emotional, fear-based decisions instead of educated, rational choices.
Here's how you get past that:
Beat the lumps out. You can't do much to a cake once it's in the oven, but you can beat it hard and smooth before it gets there. In other words, control what you can. Focus on the process, not the outcomes. This helps tremendously with uncertainty when making decisions.

If you're still new to writing and the prospecting emails outweigh the yeses, which they should and will, focus on what you're putting out and how, instead of on the responses you get. Tweak until you get the replies you want.

Since we can't control very much in times of transition (or ever, really), you can't place all your bets on the outcome. But you can learn from the process, continue to improve your skills as a writer, and be transparent about what you're trying to do (land writing work) and how (by honing your copywriting skills). Being transparent makes people feel more comfortable about a process, and about hiring you.

Tune out the blah-blah's. Headlines and newscasters will trumpet all kinds of heart-stopping predictions in good times and bad, but that doesn't change human behavior. So tune out what isn't true and listen to what is. Come what may, people still need to buy things and they're still ruled by emotion.

As a writer, it's helpful to understand the psychology of how people think and how their decisions are influenced by their emotional state. Whether you're actively writing or not, and whether the world feels upside down or not, you can always be a student of human behavior.

Ready, fire, miss, and re-aim. Don't focus on the risk: just go for it. Failure is valuable. Think of it as an education. Aim to make more good moves than bad ones. One or two writing assignments went south? Do five more and get them right. You want your wins to outweigh your losses.

Also, here's a reality worth considering: We live in a culture that expects you to be right all the time. Yet that's a pipe dream. Sometimes (or often) you blow it, and then you learn.
Look, pandemics bring all kinds of uncertainty. But uncertainty is also a regular part of life and business … it's just front-and-center at the moment.
But, hold up … what if your clients want certainty?
While you can't give it to them wrapped in a pretty bow, you can explain your writing process and detail what influenced your decision to write this way or that, so they feel confident in what you've done.
A lot of people right now would say we've never lived during a more uncertain time. Whether that's true or not doesn't matter. What matters is what it feels like. So manage your uncertainty and manage your client's fears by writing directly to people's emotions, the same way copywriters have been doing for a hundred years.
If you're in the process of looking for clients, take the same approach: explain your process. Explain how important it is to be authentic and relatable and basically human when doing business. People are more likely to buy from someone with empathy, someone with whom they feel connected.
Meet them where they're at. Unprecedented times or not, that's how you connect, forge bonds, support others, and get through all of this.
There are Barefoot Writer articles in our April issue that help you manage your own uncertainty; one touches on support networks and the other helps you build your writing process. Take a look now if you're a member or subscribe if you haven't yet.
Either way, know you're supported by thousands of fellow writers going through the same weird time, and know we'll all come through this together.
Do you have any questions about getting started in these unprecedented times? Please share with us in the comments so we can help.

The Professional Writers' Alliance
At last, a professional organization that caters to the needs of direct-response industry writers. Find out how membership can change the course of your career. Learn More »

Published: April 29, 2020