Yes, You CAN Launch a Writing Career in a Crisis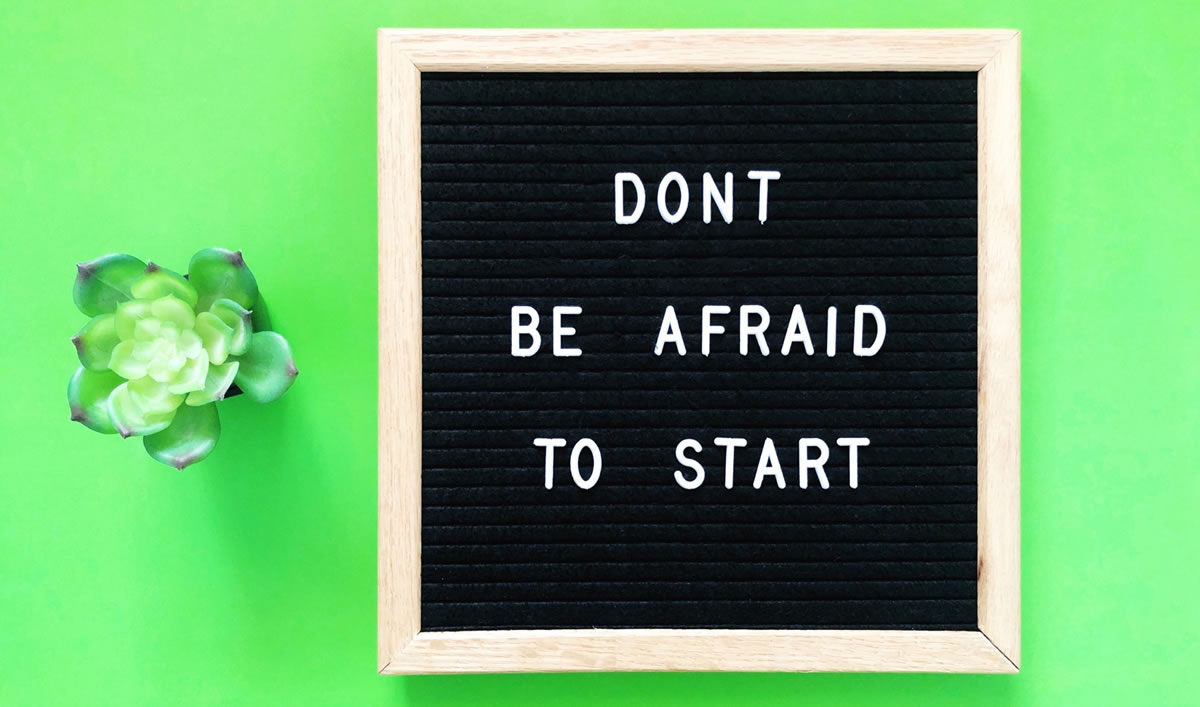 It's okay to feel nervous about launching your professional writing career in a crisis. Tough times for most folks means hunkering down, putting things on hold, and playing it safe.
But freelance writers?
We don't need to hit pause or be afraid — even if we're just starting out.
Skilled writers are in demand all over the world. In fact, in times of trouble, the ability to clearly communicate ideas and spur others into action is an extraordinarily valuable skill.
So if you're worried about your future career as a writer, take a deep breath and relax a bit.
Yes, it's a bit wild out there. More than a little bit scary, too.
And yet, my inbox is overflowing with messages from businesses. There's update emails … special newsletters … fresh offers … even full-length Video Sales Letters!
Clearly, work for writers hasn't dried up. If anything, those who are ready and willing to get to work right now will find opportunities almost everywhere.
Which markets are hungry for writers NOW?
Almost every business, in every market … in pretty much every corner of the world … could benefit from a professional writer today.
There's the education market, where schools and universities are scrambling to move themselves 100% online. They need daily communication emails, special course descriptions, social media updates, and even enrollment campaigns for the next school year geared to compensate for the lack of on-campus visits.
Retail shops — even if their brick-and-mortar locations have closed — are mailing aggressively. They need sales emails, catalog copy, web page updates, "unboxing" videos, and landing pages, not to mention coupon copy, postcard mailers, and even newspaper inserts.
Manufacturers (B2C and B2B alike) are working to stay in touch with suppliers and partners. They need status messages to their customers and update emails for their supply chain. They need brochures, catalog updates, explainer videos, and sales pages. Many also — possibly for the first time — need telephone scripts and online sales scripts for their account managers who are no longer doing face-to-face visits with prospective buyers.
And of course, the Christian market, which is looking to keep connected with current parishioners and expand their reach, too. You could write social media posts, update newsletters, create online donation pages, or even draft letters to be dropped in the mail for this community. Along the same lines, nonprofits, fundraisers, and cause marketers need your writing skills also, because more help is needed around the globe than ever.
That's just a handful for hungry markets … I'm certain that if you look around in your area and preferred market niche, you'll find dozens of businesses and dozens of ways you could help them.
Yes, but can you succeed if you launch your career in a down market?
The answer, of course, is absolutely yes. I'm living proof, and so are hundreds of other writers. I'll tell you my story and then share some of theirs …
Back in 2008, the last time the American economy collapsed in a major way, I wasn't yet a writer. I worked in the HR department of a major bank. My team won awards for the number of people we fired (dubious honors, indeed) right up until the day I got my own pink slip.
I was truly lucky, because unlike many of my peers, I had already discovered AWAI. As a result, I had options, choices, and opportunities. Rather than hunting down another 9-to-5 job, I chose to launch myself as a content writer. My family thought I was taking a big risk. Yes … and no.
Within six months, I was making $1,000 a week doing articles and blog posts for a variety of companies. When I moved on into sales copy, I did even better. Now, more than 12 years later, I have no regrets about leaving the corporate world and choosing the writer's life.
I'm hardly alone. Many AWAI success stories have their roots in an economic downturn, layoff, or surprising life twist.
Want to read even more inspirational stories from real writers? Dive into AWAI's full list of case studies and success stories from working writers.
Now, of course, everyone's journey will be different. And the present world situation does seem to be adding twists by the day. Yet even with everything that's happening, demand for skilled writers remains high … and it will stay strong in the future, too.
We can't control the world around us. We may wish for a calmer or somehow "better" time to launch a writing career. But the reality is, there's no time like to present. Writers who launch their careers in tough times and crisis environments are just as likely to succeed.
So take a deep breath. Relax. Open your eyes and LOOK. Opportunities for writers are everywhere.
What questions do you have about getting started as a copywriter? Share with us below so we can point you toward more resources.

The Accelerated Program for Six-Figure Copywriting
Turn the ability to write a simple sales letter into a successful freelance career. Find out how you can make a six-figure income working from anywhere you want as a direct response copywriter. Learn More »

Published: April 10, 2020