8 Quick-Start Writing Projects to Learn and Earn Fast!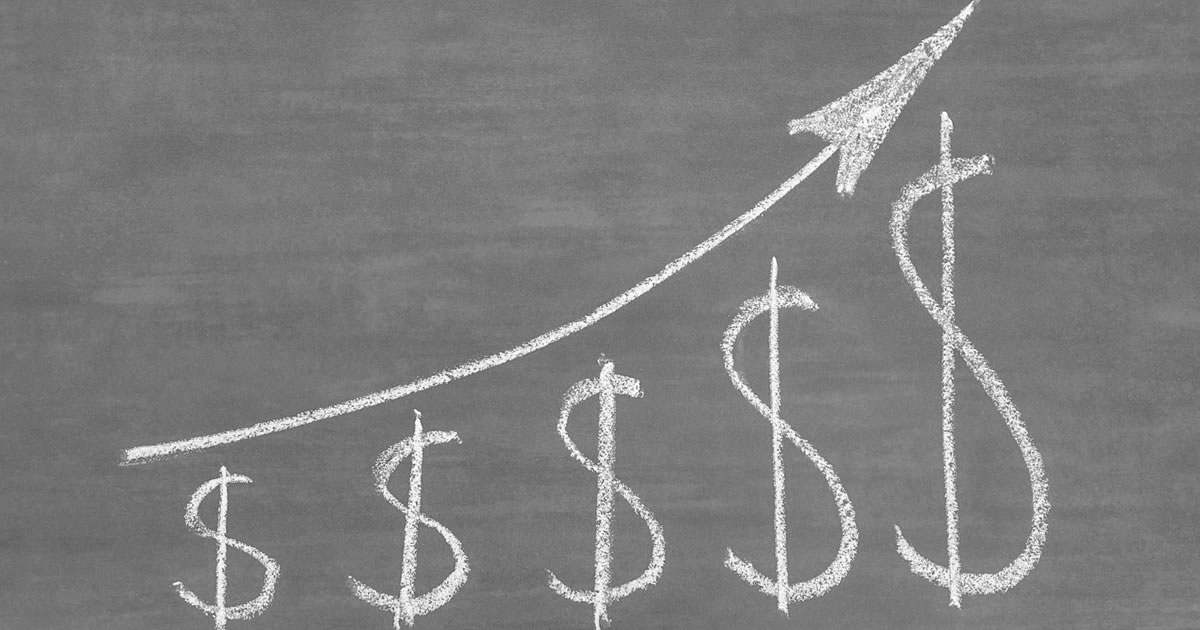 With all that's been happening throughout this pandemic, this question may have run through your mind:
How can I start earning money as a writer … with a minimal amount of training … in the shortest time frame?
You're not alone. A lot of people need to replace lost income or find a way to work from home for a decent wage.
Writers have several great options … projects you can learn fast, start working at fast, and then earn fast!
To give you the quickest start, we're going to look at eight writing opportunities that only require one skill for you to get started.
Just focus on one specialty … and you're on the fastest path to earning money.
Of course, the foundational skill of persuasive writing will improve the effectiveness of everything you write, but to get started right NOW, you'll get a "quick win" if you start with something that has a low barrier to entry … something where a small investment in time and money can quickly be recouped.
Take a look at these eight opportunities and decide which one's best for you. Each of these projects will give you a solid starting place as a copywriter … and you can build on any of them to create a writer's life that meets your needs and exceeds your goals.
Choose one program, learn quickly, start earning, then expand your skill set when you're ready.
Quick-Start Project #1: E-newsletters
With electronic communication more critical than ever, businesses use e-newsletters to stay in touch with prospects and clients on a consistent basis.
And once they start sending out an e-newsletter, they can't stop. Their subscribers expect it to arrive in their inbox, as regular as clockwork.
But business owners are busy, so you can take the worry of creating new messages off their hands as an e-newsletter specialist. They'll love you for it!
E-newsletters are short projects, typically 1,200 words or less. The best e-newsletters are friendly, informal, and conversational, with no hard sell. They're fun to write and the work is ongoing, month after month … year after year.
Earn up to $800-$2,000 per month per e-newsletter (depending on the complexity and the industry).
There are 26 million potential businesses in the U.S. alone! Pick up just three or four clients and you'll have a solid source of regular monthly income.
You can focus solely on writing e-newsletters to get started, or add this specialty to your tool belt.
For a quick-start, check out Michael Katz's Creating Email Newsletters for Professional Service Firms — A Step-by-Step Guide. It's broken down into six modules, and can be completed in just a few days.
Quick-Start Project #2: Case Studies
Case studies tell success stories about products or services, and businesses love to publish them on their websites, promote them through social media, and use them as part of their sales funnel.
Basically, a case study is a short "before-and-after" story, typically around 1,200 words. Every case study is different, yet they follow a simple-to-learn formula.
"Acme Corp. had a problem with X. They looked for a solution until they found Product Y. They bought and implemented that product. And since then, they've enjoyed A, B, and C benefits."
If you love moving from project to project, interviewing people and looking for new angles, then case studies could be for you.
You can charge $1,250-$2,000 for a typical case study. Businesses understand the power of stories, and need your skills to tell them.
You can make good money by focusing exclusively on writing case studies, or add it to the list of services you offer clients.
Ed Gandia has perfected a system to write case studies fast. In just one week, you can learn from Ed's many years of experience and be ready to find clients. He breaks down the process into 8 modules, so you'll be up to speed in no time!
For a quick-start, check out Ed's Writing Case Studies: How to Make a Great Living by Helping Clients Tell Their Stories.
Quick-Start Project #3: Email Writing
What's the fastest way to earn a living as a writer? Write emails!
Don't believe me? Take a look at your email inbox. See all those emails from businesses? You could be writing those … and earning a good living.
Email continues to be the most cost-effective way for businesses to stay in touch with prospects and customers and market online. And that's why they desperately need trained copywriters who understand email writing.
If you love short, fun projects with tons of variety then email copywriting is a great choice.
You can charge $100-$250 per email. With 3 to 10 emails in one series, that's $300-$2,500 per project.
You already write emails — you just need to learn some new skills and you'll be open for business!
Jay White gets you up to speed quickly. He teaches you how to write compelling emails in 12 simple modules. In just a few days, you'll be ready to start working.
For a quick-start, check out Jay's Email Copy Made Easy: How to Write More Persuasive Emails that Get Opened, Get Read, and Get Click-Throughs.
Quick-Start Project #4: B2B Email Writing
Here's another opportunity for email copywriters. Learn B2B (Business-to-Business) email writing to command high fees for every project.
Here's why … Over 87% of B2B marketers use email to bring in leads because it works. And there are 5.7 million B2B companies in the U.S. alone. This means you have nearly 5 million potential clients, wanting you to help them.
They're not looking for sales-y emails either — B2B is more conversational than it is tech-speak.
You can charge $400+ per email. Most email series include multiple emails, so just one email sequence can net you $2,000 or more.
Steve Slaunwhite has been a B2B copywriter for over 23 years. He knows the B2B world inside out and loves teaching others. He'll give you his wealth of experience in six easy-to-consume modules. You can be ready to find clients in under a day!
Check out his quick-start program, Writing Email Copy for B2B Businesses.
Quick-Start Project #5: Social Media Marketing
Social media is huge and growing every day — it's a lifeline to keeping connected while everyone keeps their distance.
Every business needs to be on social media, but here's the thing … 9 out of 10 businesses don't have the skills to leverage the potential of social media.
I'll put this another way. 90% of businesses don't use social media to grow their business.
They want to and know they need to. But they don't know how.
Position yourself as a social media marketing expert. Become the person who sets up social media accounts and manages them … the person who takes the work off their hands. Once you learn the skills, you can use them on any social media channel.
Manage just one social media account for a business and charge $1,000 to $3,000 per month. Add just two or three clients and you'll be earning six-figures … just by managing social media accounts. You can be a Social Media Specialist, or add it to the services you provide your clients.
Nick Usborne can teach you everything you need to learn about social media in eight modules, including how to price your services and find clients.
For a quick-start, look at Nick's How to Make Money as a Social Media Marketing Expert.
Quick-Start Project #6: Site Audits
Over 1.7 billion websites exist today. Yet most are missing something … one or more crucial elements. As a result, visitors click away and never return.
Become a Site Audit Specialist and you'll know how to identify those missing elements. And once you tell companies what's wrong and what needs to be improved on their websites, they'll want to pay you to fix them! So, you get paid twice … once to audit the site and again to fix it.
Become a Site Audit expert and make $1,000-$2,500 from each client, just for following a simple checklist and filing a simple report!
Hit the ground running when you follow Pam Foster's ready-to-use program, complete with easy-to-use checklists and templates. You can complete this course in a day, and offer Site Audits as a standalone service, or earn "double paychecks" by using them as a foot in the door to more projects.
Find out more about this quick-start opportunity: Site Audits Made Simple program.
Quick-Start Project #7: E-books
Writing a book could be an ideal way to earn money on the side.
When you write, publish, and sell your own e-books, you control the process and take nearly 100% of the profits. You can write about any topic you choose!
E-books are highly profitable. Bob Bly made over $20,000 from an e-book which cost him only $175 to produce!
Bob knows all the tricks to make your e-book successful. From how to find top-selling ideas through to selling your book online … and everything in between. He has a solid self-publishing empire now, and you can follow his roadmap to get started. You can complete his course in less than a day, and get your e-book posted online to start generating some income.
For a quick-start, check out Bob Bly's Ultimate Guide to E-Book Writing Success: A Comprehensive Program to Writing and Selling E-Books for Profit.
Quick-Start Project #8: White Papers
How would you like to earn $2,000-$6,500 for a 5 to 10-page document?
You can, by writing white papers. They are designed to educate and define an existing business or technical problem, then present a new or better solution to that problem.
84% of businesses use white papers to help them make a purchasing decision. This is one reason why marketers in B2B companies need white papers written. They need white paper writers to showcase why another business should buy their new products or services … to position them as the authority in their industry.
If you are organized, love digging deeper for the facts, and feel comfortable interviewing people, then you should seriously consider a career as a white paper writer.
They are a longer content project than the other seven options, however, they do follow a formula so you can quickly become familiar with writing them.
Two B2B experts, Steve Slaunwhite and Ed Gandia, have teamed up to walk you through a comprehensive program on how to write white papers, how to find clients, and how to command top fees.
Their training program is broken down into six modules. In just one week, you can learn the secrets of writing white papers from two of the industry's leading experts.
For a quick-start, check out Steve and Ed's How to Write White Papers that Command Top Fees.
Get Started Today
Choose one of these projects and you can start earning fast.
With a minimal investment in yourself, you can get started quickly writing from home … and you'll be able to get your investment back in no time.
Right NOW, you can jump-start your writer's life with one of these eight amazing opportunities. Get started by choosing one specialty today.
Do you have any questions about how to get started as a copywriter? Please share in the comments so we can point you to more resources.

The Accelerated Program for Six-Figure Copywriting
Turn the ability to write a simple sales letter into a successful freelance career. Find out how you can make a six-figure income working from anywhere you want as a direct response copywriter. Learn More »

Published: May 29, 2020