Don't Freeze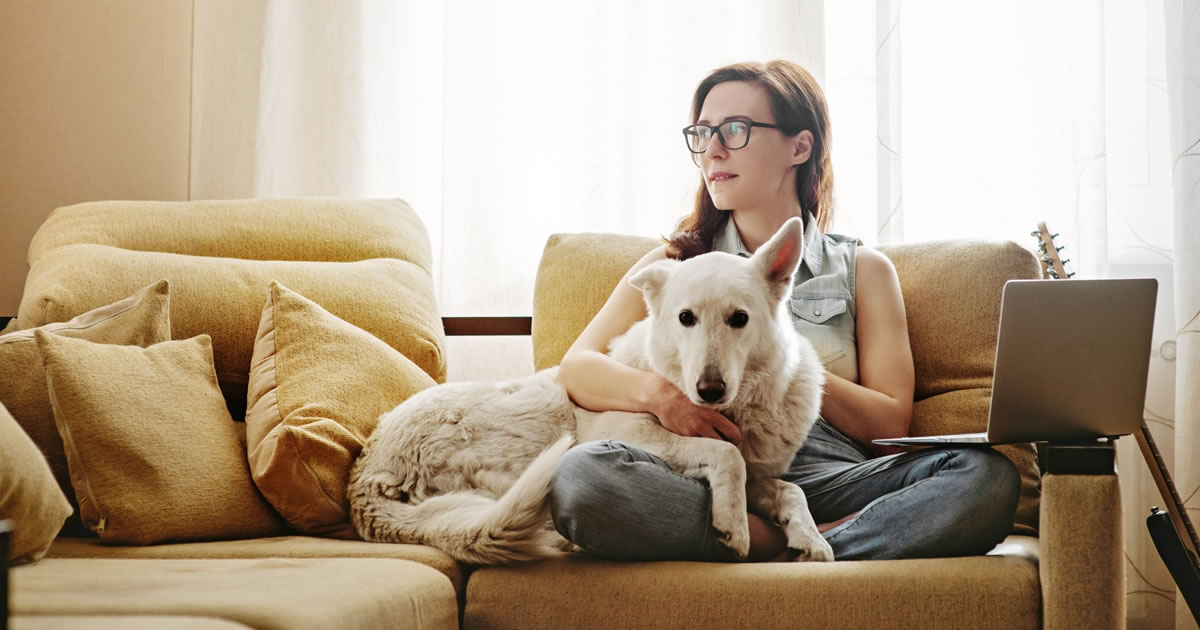 I'm a hugger. Even if we just met, even if I was just introduced to you two seconds ago, I'm gonna go in for the hug. No wimpy handshakes for me. You're getting a full-on body hug.
So it's probably a good thing that my favorite copywriting event, AWAI's FastTrack to Copywriting Success Bootcamp and Job Fair, was moved to October. Otherwise, someone would have to put me in a straitjacket to stop my automatic hugging reflex and folks would be firing spray guns of antibacterial sanitizer at me.
As I write this, I'm holed up in my office in Cincinnati still trying to adapt to the frightening no-hug world of COVID-19. So much has changed in the last several weeks and so much will continue to change as time goes on.
One of the benefits of turning 55 this year is that I have survived a lot of ups and downs in my copywriting career.
I graduated from college and landed my first copywriting job during Black Monday in 1987. In the thirty-plus years since then, I've survived the dot.com bust, 9/11, the 2008 housing crisis, and (hopefully) the current coronavirus pandemic.
There are three important lessons I have learned from all of these ups and downs. These are the lessons that have allowed me to survive and even thrive in difficult times. These are the lessons I'm leaning on hard to get me through the next few months until we meet again.
First, try not to freeze.
Our brains hate uncertainty. And in times like this, we just want to wait and not do anything until we know what is going to happen. We don't want to make a move until we know how the situation is going to play out.
That is the exact wrong advice.
All the brilliant stock market gurus I've had the chance to work over the last 20 years tell me the same thing. They all say, "You cannot time the market." Nobody can.
Nobody can predict the exact bear market bottom or the exact moment when the market will turn around.
What they always tell me to do instead is to stay the course. Because if you try to jump out of your career or your business and then jump back in … it doesn't work. You have to stay the course. And I get that is really hard.
In 2008, I was working primarily in the financial markets. Overnight, my prices were cut in half. And the royalties vanished. But I stayed the course.
I took the small jobs I could get. I kept honing my skills. I kept making connections. I kept reaching out to people.
And when the markets turned around, who do you think was the first copywriter people called when they had a new big package they wanted to launch? It was me — because I had been there all along.
Second, use this time to diversify.
Again, every stock market guru will tell you, "Never put all your eggs in one basket." The same is true with your business.
Once you've mastered one specialty, you can layer on another and add to your toolkit. I was fortunate enough that between 2005 and 2008 when the housing market crashed, I had added alternative health copywriting to my portfolio.
When my financial clients cut my fees in half, my health clients started mailing heavily. Many people couldn't afford their prescriptions anymore and they were turning to supplements or other alternatives. Those projects saved me because I had a diverse portfolio of clients.
Let's say you have a niche where you're already really strong. Think about another specialty you might add. Use this time to learn a new market or a new medium like Instagram or Facebook ads.
Third, lean on this community.
Share what you're seeing. Share what you're learning from your clients. Reach out to each other. Now is the time for community. Even if it's going to be a virtual community for a little bit.
I love, love the quote that has been going around by Mr. Rogers: "When I was a boy and I would see scary things in the news, my mother would say to me, 'Look for the helpers. You will always find people who are helping.'"
Be a helper. What can you offer during this time? Can you teach another writer something? Can you offer financial help? Emotional support?
There is so little any of us can do when these situations hit. So much is beyond our control. But we can be kind to each other. We can help each other through.
I think of all of us as being the helpers and it makes me feel good to be part of this amazing community. We are resilient; we will get through this together.
I've seen the power of community firsthand at AWAI's Bootcamp, in the Titanides (the women's co-mentoring group I founded), and with my clients and colleagues. It is my ability to create community, more than anything else, that has fueled my successful career.
At Bootcamp in October, I'll be talking about this skill and how you can use the power of community to grow your business.
I call it The Network Multiplier Effect, because it can double or triple your income, grow your tribe faster than you ever imagined, and solidify your reputation as an expert in your field.
Right now, people are desperate for connection. They are looking for leaders and for communities that can support and sustain them. Now is the time for you to step up and create that safe harbor for your customers and clients — knowing that they will remember you for it when all this blows over.
When you do that, you become more than a vendor, you become part of a family, a tribe, a movement. That is what makes you indispensable in any market or crisis.
So do not freeze, learn new skills and markets, and build your community. And when we see each other in October, we will celebrate our resilience together.
Stay safe and stay well and continue to care for each other. Sending virtual hugs from safe distances …
Do you have any questions about moving forward with your writing career? Please share with us below so we can point you to more resources.

The Professional Writers' Alliance
At last, a professional organization that caters to the needs of direct-response industry writers. Find out how membership can change the course of your career. Learn More »

Published: May 15, 2020