Earn $450 up to $3,500 Writing These
In-Demand Projects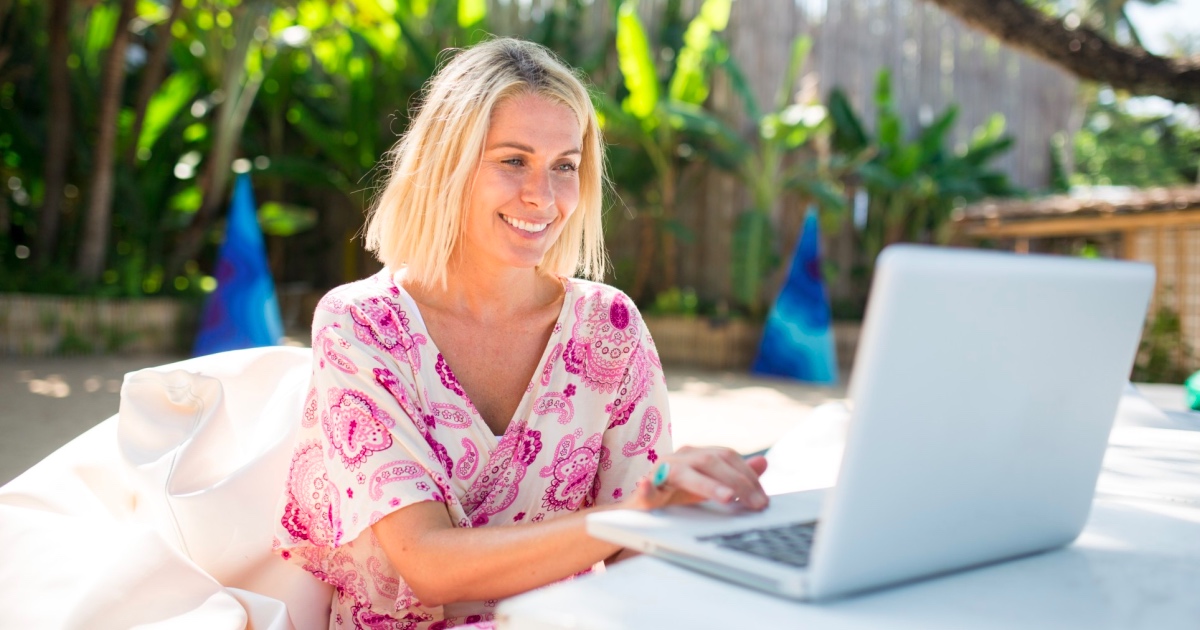 In 1931, he made a rather bold business decision.
Of course, he couldn't be sure if it would work out the way he hoped. There was the possibility it would crush his business altogether.
But he was an astute businessman and he didn't make this decision on a hunch. Nope, he had seen what could be achieved.
The man I'm talking about is Frank Beveridge, head of Stanley Home Products. Based in western Massachusetts, the company sold home cleaning supplies.
When the company was first formed in 1906, the preferred method of selling was sending salesmen out door-to-door. And of course, it was stay-at-home moms and housewives who opened the doors those men knocked on.
Stanley Home Products had a large sales force of door-to-door salesmen. And one day, Frank noticed that one of those salesmen was making record-breaking sales by doing things in a unique way.
What exactly was he doing? He took the time to demonstrate right there in the living rooms of the women's homes he visited how Stanley cleaning products worked.
But that's not all.
He also asked the woman to invite several of her fellow stay-at-home moms over so they too could watch the live product demonstrations. Those demonstrations turned into social gatherings that resulted in a sale almost every single time.
With evidence this method worked, Frank decided it was time that his entire sales team did the same thing. Did his decision pay off?
It sure did, because by 1950, Stanley Home Products hit a record $70 million in sales.
But there's a twist to our story, Dear Copywriter, one that would turn plastic bowls into a household name.
You see, it wasn't just men who were racking up those giant sales numbers. Frank hired women too. And one of the women he hired to be a part of his sales team was single mom, Brownie Wise.
And she was darn good at selling too. In fact, she eventually became one the company's most successful unit managers in her area.
When you have that much success at selling, it gets noticed. And in Brownie's case, Earl Tupper, the founder of Tupperware plastic containers noticed her accomplishments.
The reason Brownie's sales ability caught Earl's eye was because he wasn't selling too many of his newly invented plastic bowls. At the time, families relied on glass jars and containers made of ceramic to store food and leftover goods.
So Earl hired Brownie Wise to be his Vice President of Marketing. And he left it up to her to figure out how to sell the plastic containers.
Brownie instinctively knew that she had to make the plastic containers with their tightly sealed lids feel like familiar items to housewives, instead of like a foreign object.
And what better way to do that than by demonstrating in person how the bowl's patented "burp the lid" seal worked? Brownie knew too that if she made the demonstrations feel like the women were attending a party, she'd have an even great chance of success.
But what's a party without games and prizes? So Brownie added games to play while the ladies got to see how the bowls worked. She called her home demonstrations "patio parties" and made them fun to attend.
Her new way of in-home selling was an instant hit. In just a few years, Tupperware sales had soared to $25 million.
Brownie Wise soon became the public face of the company, appearing in women's magazines and business publications. She even became the first woman to appear on the cover of Business Week.
Eventually Earl and Brownie hit a glitch that would see them part ways. I'll tell you more in just a minute, but for now let's focus on your copywriting career.
What if you want to become the "Brownie Wise" of your copywriting niche? One of the easiest ways to accomplish that is to offer your client a full menu of web copywriting services.
That's because the demand for this skill is at an all-time high. In fact, it's now considered a $355 billion market, with enough writing opportunities for even beginner writers.
Plus, as a web copywriter, you'll almost never run out of writing projects. Think about it. There are over one billion websites online. Let's say that just 1% of those is actual businesses. This means you're looking at 10 million potential clients that need your help.
And specifically what kind of projects do all these clients need? Just about everything from homepage copy on websites to promotional emails. And these projects pay well too. Take a look:
Homepages (Standard fee range: $450-$4,500)
Subscription pages ($450-$4,500)
Information pages ($150-$750)
Landing pages ($450-$1,000)
Page sequences ($750-$5,000)
Promotional emails ($250-$3,500)
E-newsletters ($250-$2,000)
Blogs ($50-$500 per post)
Websites ($1,500-$3,500)
Here's another cool benefit of specializing in writing web copy. You don't have to learn to write all of these projects at once. You can pick and choose as you go. For instance, you could learn to write copy for homepages of a website. This will get your foot in the door with your fan base of clients.
Then learn the other projects as you go. And the reason this is possible is because most all of the web projects your client will need work on a few key principles. So doing the others isn't difficult.
If you want to get started writing web copy projects, I suggest you take a look at web copywriting expert Nick Usborne's training program. Nick's been a copywriter for over 40 years now, 23 of which he's dedicated solely to online copy. He's worked with, and has been a web-copy consultant to companies like Microsoft, Disney, Yahoo, America Online, and The New York Times.
Oh, the business glitch they just couldn't overcome? While I'd like to tell you that Brownie and Earl got along well, the truth is they didn't.
Turns out, her being the face of Tupperware made Earl feel not valued. So in 1958, Earl Tupper, with the backing of his board, fired Brownie from the company. She didn't have a formal contract and had to take Earl to court. She won the case and received a one-time payout of $30,000.
It would be almost five decades later that Brownie would get the recognition she deserved. Brownie pioneered the home party model of selling plastic containers to housewives across the country.
Her marketing savvy, strong entrepreneurial sense, and ability to sell made Tupperware a household name. Today, the Tupperware brand is valued at $2.2 billion.

The Digital Copywriter's Handbook
Learn how to become an in-demand online copywriter for companies big and small. Online copywriting expert Nick Usborne shows you how to write web copy that converts. Learn More »

Published: May 11, 2020