How I Claimed My Slice of a $2.3 Trillion Industry — And You Could Too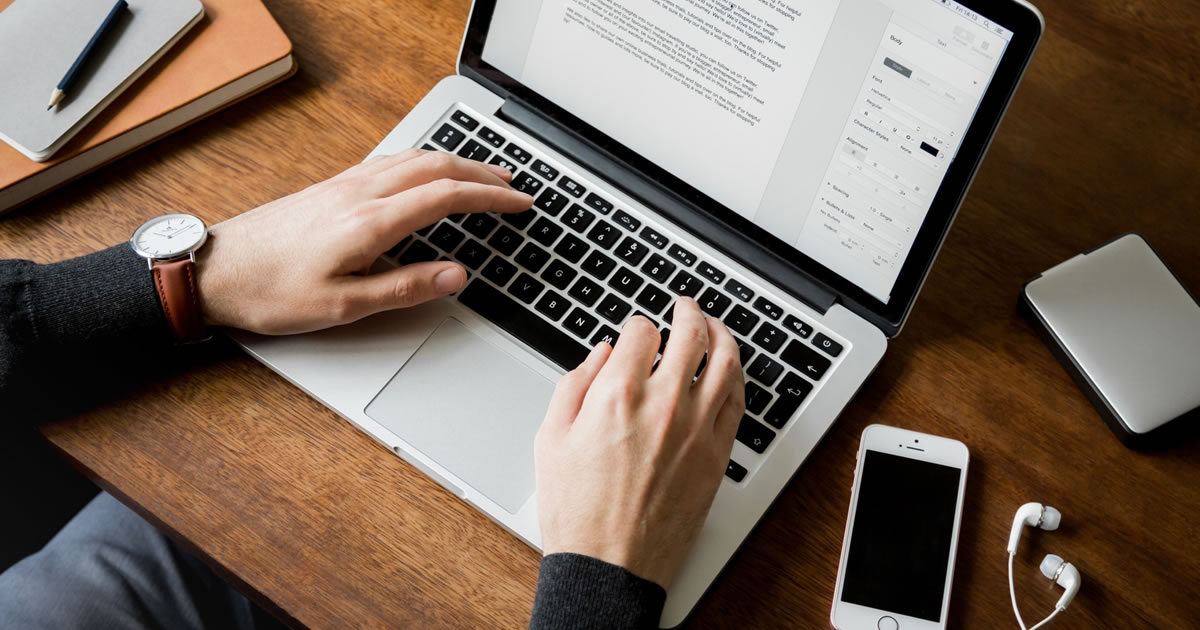 One day in the early 2000's, I came across a letter that changed my life. It was titled "Can You Write a Letter Like This One?" and it promoted AWAI's Accelerated Program for Six-Figure Copywriting.
At the time, I was juggling several endeavors. I was a creative writing instructor at a local county college and had also written and published some short stories and articles. So naturally, the headline piqued my interest.
That letter led to me to invest in The Accelerated Program and eventually leaving behind a job with a steady paycheck to become a freelance copywriter.
It was the best decision I ever made … and it could be the best decision you ever make, too.
Of course, the idea of copywriting was new to me. But I quickly learned it was the art of persuasive writing that gets people to take some form of action.
And while you see the work of copywriters when you read the text on ads, web pages, brochures, emails, catalogs, and much more, the cornerstone of the direct-response industry has always been the sales letter.
As I immersed myself in my new business, I discovered there were many forms of the sales letter — from a single page to a few pages, to occasional massive letters of 20, 30, or more pages.
I also learned this is a business where once you have a couple of successful sales letters to your credit, you can command some serious up-front fees for writing a letter. We're talking $2,500 for a single page letter to $7,500 and more for larger works. Plus royalties!
The list of potential clients you could work for is virtually endless. In the years since I became a freelance copywriter, I have written copy for companies of all sizes — from mom-and-pop stores to Fortune 500 companies.
The one common link between them? They all need someone who understands their customer base to help sell their products and services.
With some basic training, that can easily be you.
Business Opportunities Abound …
There are thousands of different industries that need sales letters written, and there are multiple opportunities within each of those industries. Here are some of the biggest markets that need copywriters right now.
1. Fundraising
Although writing fundraising copy is a specialty, you are still employing the foundational skill of persuasive writing.
Charity Navigator — an organization that tracks thousands of nonprofits across the country and around the world — lists the following general nonprofit categories. You can specialize in any one or all of them. And keep in mind these do not include local charities that might also need your services:
Education
Human and Civil Rights
Arts, Culture, Humanities
Environment
Animals
Community Development
Human Services
International
Health
Religion
Research and Public Policy
Now when you think about the thousands of nonprofit organizations around the world that need those letters written, you realize that is a lot of work waiting for someone with the proper training! (Learn more here.)
2. Financial
The money-making opportunities for a skilled financial copywriter are mind-boggling. Some of the financial sub-niches include …
Newsletters
Trading Services
Banking
Insurance
Mortgage Services
Stocks and Bonds
Options Trading
Precious Metals
Foreign Exchanges
There's no doubt that some of the biggest writing incomes have come from one niche in particular — financial newsletter publishing. (For more information, check out Five "True Life" Tips for Breaking Into the Lucrative World of Financial Copywriting.)
3. Health
Over the years, I have also written several sales letters for the health and alternative health market. Like financial, this massive market has many opportunities for a skilled copywriter including …
Vitamins and Supplements
Nursing Homes and Rehab Centers
Physical Therapy
Urgent Care Facilities
Alternative Practices
Medical Equipment and Supplies
Natural Healing
Weight Loss
Self-Improvement
Read more about this booming industry here: 7 Reasons for Writers to JUMP into the Health Market NOW!
In these and other industries, I started out with writing basic sales letters for my clients using the tools I learned in The Accelerated Program.
Soon, my clients began calling me for other marketing materials, including search-optimized website and landing page content, emails, catalog copy, case studies, video scripts, newsletter content, special reports, white papers, blog posts, and more.
It didn't take long for me to realize that each field represented just the "tip of the iceberg" and I could grow my business as big as I wanted to.
With the foundations of persuasive writing I learned in The Accelerated Program, all I had to do was apply those skills to the nuances of any particular industry I wanted to work in.
If you're trading time-for-dollars like I was when I worked at a job, you should consider making the leap. Like I said, becoming a copywriter was the best decision I ever made.
If you're new to the world of well-paid writing, or simply want to be more successful at it, check out this free Inside AWAI webinar: Understanding the Copywriting Opportunity.
What questions do you have about getting started as a copywriter? Share with us below so we can point you in the right direction.

The Accelerated Program for Six-Figure Copywriting
Turn the ability to write a simple sales letter into a successful freelance career. Find out how you can make a six-figure income working from anywhere you want as a direct response copywriter. Learn More »

Published: May 26, 2020