How to Earn Your First $2,000 (And Easily Land More Writing Assignments)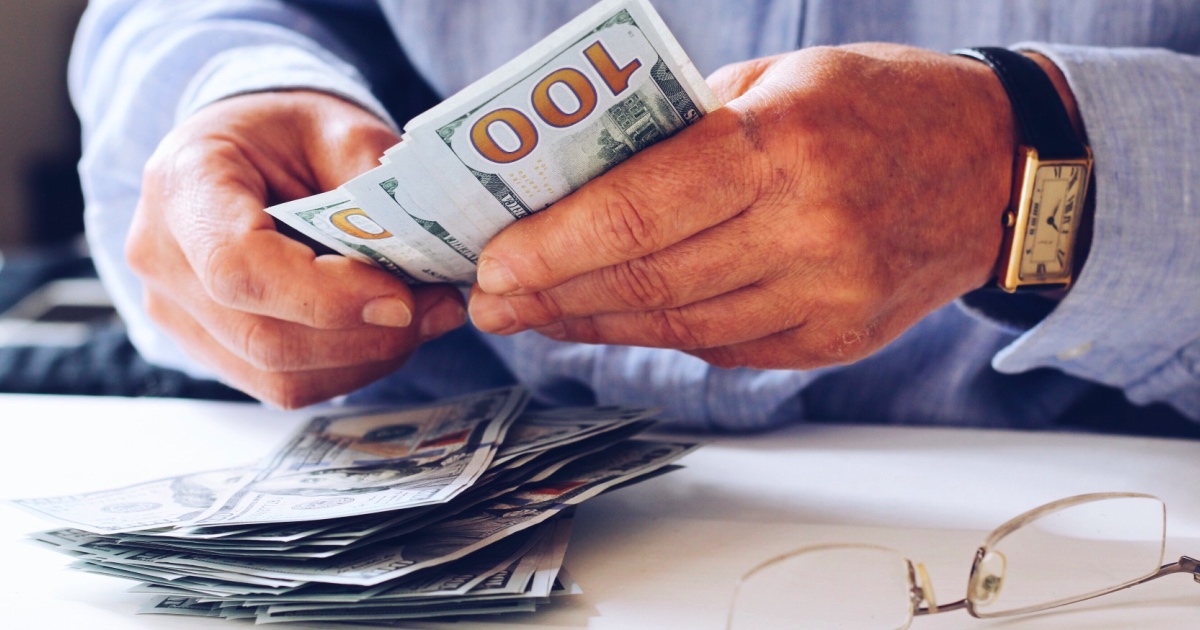 At just 22 years of age, he was asked to step in as the "right-hand man."
But he wouldn't stay in that position too long. In fact, three years later when his boss snuck out of town, he was running the entire operation.
And the operation had grown so big that he now needed a more secure space. So he moved everyone and everything to the Hawthorne Inn in downtown Chicago.
For safety reasons, he installed every window with bulletproof shutters. No one was allowed in without his permission. You also had to be one of his trusted allies.
After all, when the police and the FBI are tracking you down, you have to take every precaution necessary.
The person I'm talking about is Alphonse Gabriel Capone, also known as Al "Scarface" Capone or more simply, Al Capone.
Al was initially brought in as a protégé to Johnny Torrio, an American gangster who became a top crime boss in Chicago. After surviving a shootout with rival gang members, Johnny decided he'd be better off getting out of town. So he secretly fled Chicago and moved his family to Italy.
Capone was now in charge of would what become known as the Chicago Outfit, one of the mob's most notorious gangs. And Al would become one of the country's most wanted criminals.
It's said that Al was good at making the right connections, which helped him evade capture several times throughout his career. For instance, he not only befriended and paid off Chicago's mayor but the entire police department too.
For all his members, he had official stamped cards issued by the city that read, "To the Police Department — you will extend courtesies of this department to the bearer."
Capone had his hands in everything from running dog races, nightclubs, speakeasies, brothels, and bootlegging. It's estimated that in the two years he took over as mob boss, the entire operation was grossing over $105 million a year.
And Al's portion of that pot of money was hefty. Experts say his personal net worth was roughly around $30 million.
But here's the thing. When you make that much money and pay no income taxes whatsoever, it's a sure bet the federal government is watching your every move.
The truth is the U.S. government made it their mission to do one thing: capture Al Capone. So in 1929, President Herbert Hoover instructed Secretary of the Treasury Andrew Mellon to take on the task of catching "their most wanted man" for tax evasion.
Andrew Mellon knew the right man to assign as lead investigator to Capone's case. And that man was Frank Wilson. Now, while Frank was considered a tough and relentless investigator, his specialty was numbers.
In fact, Frank was a forensic accountant. More than a regular accountant, a forensic accountant looks for clues that are red flags to illegal money laundering tactics. And to do this, they have to review all kinds of spreadsheets, financial ledgers, and documents.
This wasn't an easy task for Frank. It's not like the mob keeps detailed written records of their illegal activities. And what documents they do have on hand are well hidden.
Well fortunately for Frank, the government had managed to gather quite a few documents on Mr. Capone.
Well, more than several … they actually had two million different documents on hand related to Capone and his Chicago Outfit. That included wire tape recordings, interviews with informants, photographs, testimony from convicted gang members, and several secret ledgers uncovered from crime scenes.
And it was information in three of those ledgers that led Frank to a much-needed break in the case against Al Capone. After thoroughly dissecting those ledgers, Frank found some receipts of money being transferred with handwritten letters that resembled the initials of a name.
Frank compared the handwriting against other documents and was able to track down the person who wrote out the initials. That person was now his first witness.
With information supplied from that witness, Frank then tracked down the banker who accepted a deposit from one of Capone's gang members. But in order to make tax evasion charges stick, Frank needed documentation that Capone was actually involved in the money transfer.
Frank found the very thing he was looking for, and in just a minute I'll tell you what it was, but first you might be thinking that maybe I've lost my mind for making this article about criminal Al Capone, and Frank Wilson's money auditing skills.
After all, Frank wasn't a copywriter, he was an accountant. But it's those auditing skills that put Al Capone in jail for 11 years. And what does auditing have to do with your copywriter career?
Well, what you probably don't realize is that you can make a handsome living auditing a client's website to uncover missing content or content that needs to be re-written altogether.
Considering there are over 1.7 billion websites competing for reader attention online, the need for quality site auditors has never been higher. That's especially true for auditors who specialize in making the website content the best it can be.
As writers, we know a fancy website design is useless if the words on the page don't grab the reader's attention and convince them this is where they'll find everything they need.
That's where you come in. Companies will happily pay a qualified auditor $1,000 … $2,000 … or more just to look through their website and tell them how to improve it.
Then, they'll pay you again to write the new copy they need to make their website the best it can be! It's like getting paid twice for every project you take on.
Best of all, it's easy to do … especially if you know the secrets for auditing website content. And our very own content auditor Pam Foster makes it super easy to do by following her 21-point checklist. You just fill it out and boom … you're done.
And when your client sees just how much you can improve their website, you'll become their most valuable copywriting asset.
How Frank Wilson broke the case open against gangster Al Capone. When Frank interviewed the banker, he found out one of the cashier's checks was written out to Fred Reis, who was the head cashier for Capone's illegal gambling hall. Making a plea deal with the government, Reis provided Frank with ledgers that contained the initials "Al" next to records of money transfers.
And he also confirmed those initials stood for Al Capone. But that's not all. He showed Frank a cashier's check with Mr. Capone's signature on it.
Frank now had had proof that Al Capone received money that had never been reported to the IRS.

Site Audits Made Simple: Consult Your Way to Lucrative Web Copywriting Projects
Pam Foster reveals how you can make as much as $2,500 auditing websites while setting yourself up for even bigger web copywriting projects. Learn More »

Published: May 18, 2020