How to Get Paid for Your Writing in Your B2B Freelance Business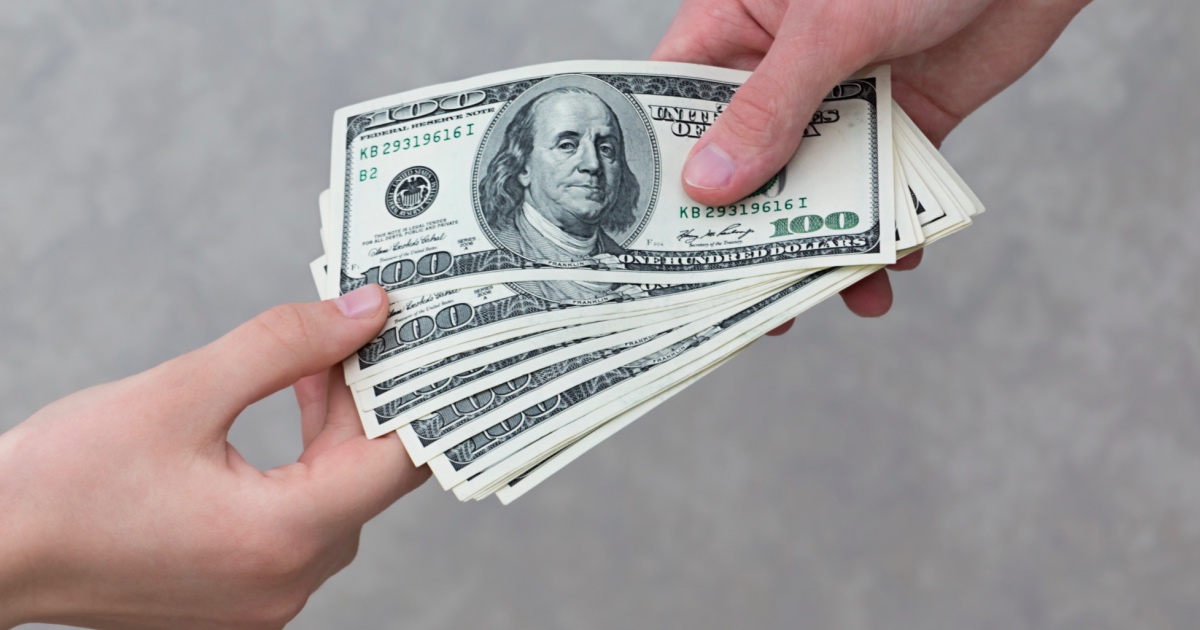 How do your freelance B2B writing clients pay you? Today's freelancers have a variety of electronic payment options, so it can be a challenge figuring out which one to accept. Not to mention learning how to enable all the various apps and services you can use to accept payments.
Are you confused about all the options and services you could use to accept payments? Let's take a closer look at some of the more popular ways you can get paid by your clients — no matter where you, or they, are located.
Accepting Payments Through Your Invoice Software
Most invoicing software lets you accept credit card payments and bank transfers. Enable the option in your software settings, and you're ready. You'll also need to connect your bank account to your invoicing software so payments can be deposited into it. All of these settings are usually found under "Banking" options in your app's settings (refer to your particular invoice software for complete details).
The invoicing software acts as the payment processor for payments from clients in your country of residence or uses a third-party processor for those from clients outside your country. For example, if you live in the U.S., your invoice app will handle the payments directly from your American clients, and the ones from your international clients will go through Stripe or Braintree.
Each paid invoice is charged a transaction fee by your processor (either your invoicing app or payment processor like Stripe). Typically that's a set fee plus a percentage of the invoice, such as $0.50 + 2.9% of the invoice total. This is charged on top of any subscription fee you may be paying for the invoicing app.
Setting up your invoicing software to accept payments and transfer money to you is the easiest way to handle payments. But if you're not using invoicing software or you want to offer bank transfers, too, keep reading.
Accepting Payments Directly Through Your Bank
Another option you can use to accept client payments is through a bank or wire transfer directly to your bank account. Fees for these depend on the service being used and your bank account type. For example, wire transfers tend to cost anywhere between $10-$25, while a bank transfer may be free.
You can choose whether to pass along the fee to your clients by building it into the invoice, either by including it in your project fee or as a separate line item on your invoice. Personally, I never pass this fee along to my client, as I want to make it as easy as possible for them to pay me. Besides, I can claim the fees on my income taxes as a legitimate business expense.
Before you decide whether to do this, check the banking laws in your country of residence. The U.S. allows businesses to pass along a processing fee to clients, but the UK, for example, does not. Aside from potentially angering your clients, you may also run afoul of the law.
Accepting International Payments Through Your Bank … For Free
Because most of my clients are outside of Canada (where I'm based), I'm always looking for better ways to accept payments from them. Most will usually pay by credit card, but two American clients prefer to pay by bank transfer. I could go and sign up for a U.S.-based bank account, but that requires a bit more effort and paperwork than I want to do. So two years ago, I started using TransferWise.
TransferWise is an online banking app that started initially to help people with foreign exchange transfers around the world. It helps you accept, exchange, and transfer money between countries easily and with better exchange rates than most banks. FINTRAC regulates TransferWise just like other banks around the world, so your money is safe.
When you sign up, you get a borderless bank account for each currency you want to transfer money between. Give that banking information to your clients, and they can send your invoice payment to that account. Then, you log into TransferWise to send the money to your bank account, and it appears in your account within 4-6 hours on business days.
If you're located in the specific countries in the world (the UK, Switzerland, Australia, certain U.S. states, and more), you don't even have to transfer your money into your bank account to access it. You can use the TransferWise Debit Mastercard attached to your TransferWise account and access the funds that way.
Not only does TransferWise give you better exchange rates than your bank, but they charge lower transaction fees too. Withdrawal fees are fixed no matter the size of the withdrawal, and they charge a variable conversion fee that's almost always less than 1%.
This option requires a bit more set up, but you'll net more money per invoice and pay lower fees, which is always good. You can even do what I do and hook up TransferWise to Stripe and PayPal, so no matter how my clients pay me, I'm saving money on transaction fees. (Plus, since my international clients pay me in U.S. dollars and I live in Canada, I'm earning even more when I use TransferWise to exchange the payments into Canadian dollars, anywhere from 5-10 cents more per dollar exchanged. That adds up!)
You work hard to earn your freelance income, so make sure you can get paid easily. Use any of these options to get paid electronically and save yourself a trip to the bank to cash a check.

The Professional Writers' Alliance
At last, a professional organization that caters to the needs of direct-response industry writers. Find out how membership can change the course of your career. Learn More »

Published: May 21, 2020