Living the Writer's Life: Brandi Chaney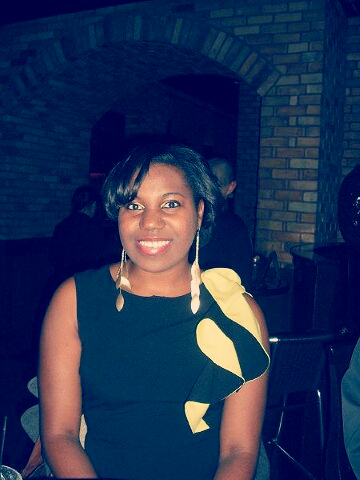 How did you first get started as a copywriter?
I sort of wandered into the world of copywriting. I was looking for a writing job that paid well enough to allow me to pay my bills and still have enough left over to enjoy the weekends. I saw an ad for a junior copywriter at a division of Agora Inc., an independent financial advisory, so I applied. I had to write a sample sales letter selling a new upcoming Google product. Initially, I had no idea what copywriting entailed so I went with my gut, and I landed the job. Little did I know that Agora Inc. is one of the best companies to land a job with as a copywriter. I was introduced into the world of writing financial sales letters and absorbed all I could from more seasoned copywriters.
Writing financial copy wasn't the right fit for me at the time, but I soon realized I had many other opportunities to choose from. I eventually wound up freelancing for small boutiques, a Fortune 500 retail company, real estate companies, and natural health companies. I've been a working writer for the past eight years and a working copywriter for the past four years.
Do you specialize in certain types of writing?
I find that I enjoy developing online content strategy and writing web copy for clients with a particular cause or purpose behind their service. One that truly aims to help, not just sell their customers. The attention span for readers of online content is not that long; you have to get them at the snap of a finger. It's always a challenge to keep the content engaging and timely, yet relevant to the target audience, but that's what I like about it. If I'm off target, I'll know right away. I can adjust the strategy, and then rewrite until I eventually give the customer or client the information they desire. It's the process of researching, trying it out, testing, failing, and succeeding all in a day's work that really gets my blood pumping.
What projects are you working on right now?
Right now, I work full-time as a copywriter and marketing content strategist at an addiction treatment center. Along with that, I most recently worked on a series of e-letters and blogs for a natural health company. I've also been approached to work on a few upcoming freelance projects focused on natural health, along with projects in the addiction and mental health industry, so I'm very excited about that.
In what kind of work environment do you do your best work?
Funny, every writer has their quirks. I can write in the dead of silence or have an entire symphony orchestra going on around me. Ideas come and go quickly so I write whenever I feel the need. At work, I'm mostly confined to a desk, but when freelancing, I can write on the couch, at Starbucks, or type a note on my phone while walking in the park. Regardless, I find the best work happens when I don't overthink an idea. I write it out, and I let whatever happens, happen.
What inspires you?
I don't have any mementos or good luck charms or anything. However, the one thing that has always inspired me is music. It can be Bob Marley, pulsating dance beats from Deadmau5, or Franz Liszt. That's when the ideas start flowing. However, when the well is dry, I can always draw from a slew of Swipe Files, inspirational memoirs, and books on human behavior.
How do you measure your own success?
My definition of success changes as I change. I could say customer engagement, response rates, and more projects … But really, success for me, career-wise and throughout life, is often trying out a new idea, failing fast, learning faster, and using whatever new knowledge I've gained. I don't like to get stuck in the mud of past success or failures. Whatever I'm accomplishing at the present moment is all that matters to me.
What's your advice to someone just starting out?
Don't be afraid to try out that new wacky, crazy idea. Rejection will occur and you'll have to accept it. Move past the fear of failure because it's bound to happen whether you like it or not. And definitely, don't be afraid to take a step back, listen more, learn more, and do it all over, but better the next go around.
Brandi's Living The Writer's Life story was originally published in Barefoot Writer. To learn more about how you can start living your dream writer's life too, click here.
What help do you need to move forward with your version of the writer's life? Let us know in the comments below so we can help guide you in the right direction.