Living The Writer's Life: Danielle Vick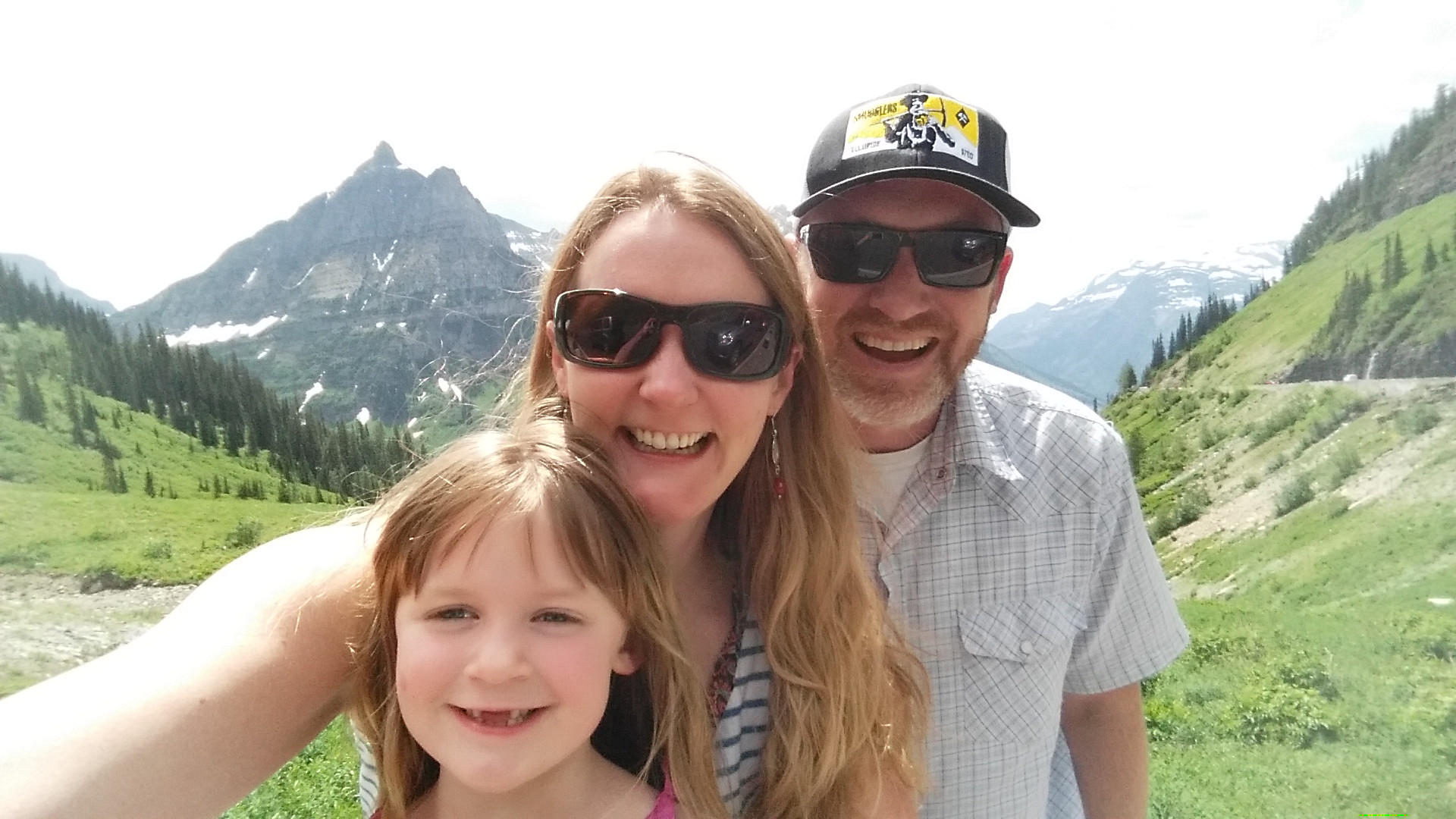 What was your background before you got into copywriting?
I was a hydrologist for nearly seven years and spent much of that time in workplace hell. When my daughter was born, I gratefully left hydrology behind and was a very happy stay-at-home mom for about five years. During that time, I began to explore my long-simmering interest in writing. I wrote a twice-monthly local interest column for my local newspaper and two books (still unpublished and deep in a drawer).
Why did you choose the life of a Barefoot Writer?
When it came time for me to return to work, I was filled with anxiety. Once I'd experienced how joyful my days could be, I had absolutely zero desire to return to work as a hydrologist. Like a lot of others, AWAI's letter found me right at the moment I needed it most, and I never looked back.
You've done a good job of defining your niche in environmental copywriting. Has this helped in your success?
The dream of being a writer had long been a strong, but confusing one for me. My experience, education, and passion is in science, and I'd resigned myself to simply having taken the wrong path to make it as a writer.
But when AWAI came along, I found a way to turn my background into an asset instead of a weakness. That, combined with the training I received from AWAI, gave me the ability to approach potential clients with real confidence. When I tell them I'm the best person to help them succeed, I really believe it! I hope that doesn't sound too smug. It's just that by defining my niche to fit with my experience — both in environmental sciences and in copywriting — my confidence in my ability to help a client comes across to them, too.
What works in marketing yourself?
I have steady marketing goals that I work really hard at achieving. They've fluctuated some over the last year as my business has grown, but for now I diligently write two blogs and contact ten new prospective clients a month. It started out as more, but this amount seems to both bring in new work and is achievable during heavier workloads.
What's your ideal writing environment?
I love reading about other writers' patterns and their work environments. A part of me is always a bit envious! I'd love to tackle my writing to-do list first thing in the morning, but I'm a mom first, and I live in a house full of early risers. I'd have to get up in the middle of the night to write. So, I end up squeezing my writing into the cracks of family life. This was hard at first because, like a lot of writers, I value quiet and unscheduled empty hours to really dig into a project. I definitely do my best work at my own desk in my own office when the house is quiet, but I've learned to fit in good work pretty much anywhere and everywhere!
What have been the biggest challenges you've faced in your freelance career?
The feast-or-famine dilemma is tough for me. I'm either flush with so much work that I can't even find time to shower, or in such a drought that I have no paying clients for two months in a row. My Mastermind group is helping me stay accountable to my chosen marketing methods, and I now work hard to get my blogs and emails sent out, even during the busiest times.
Pricing my services has also been difficult. Working in the environmental sector, a lot of my clients are perpetually cash poor. When I first started, I would quote them what I thought they thought I deserved, not what I believed I was worth. To help get over that, I have a strict time-accounting method I've stuck with almost from the beginning. Using a combination of the Tomato Timer and a spreadsheet, I keep track of how long it takes me to do anything (even this interview!). Over time, I've developed a better sense of how long it takes me to complete a project so I don't end up short-changing myself.
How do you take advantage of life as a Barefoot Writer?
I live my life first, then fit in my work around that. And although this sometimes can make for odd working conditions, I have the freedom to focus on my family first. I'm keenly aware of what a gift that is. I also travel a lot and either can take my work with me or work my schedule around my travel.
Danielle's Living The Writer's Life story was originally published in Barefoot Writer. To learn more about how you can start living your dream writer's life too, click here.
What help do you need to move forward with your version of the writer's life? Let us know in the comments below so we can help guide you in the right direction.