Use This Popular Platform to Earn Money Writing — Without Clients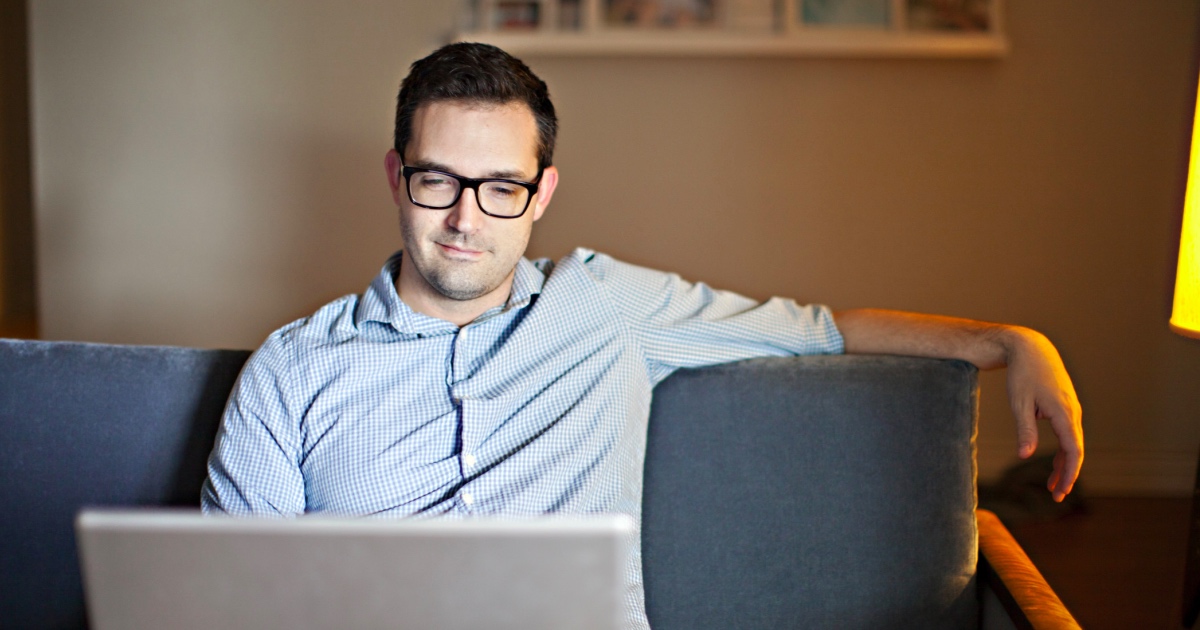 You won't find his name on lists such as "most influential businesspeople" or "tech-savvy millionaires."
And you won't find him doing a Ted Talk or being invited to other high-profile keynote speaking engagements.
In fact, you will barely find his name mentioned in magazines, newspapers … or online articles, for that matter.
But he does — without a doubt — deserve lots of recognition and appreciation for creating a software sensation.
The man I'm talking about is Mike Little.
You probably don't recognize that name, very few people do.
He's the co-creator of WordPress, the website content management system that powers 61 million websites across the globe.
If you aren't familiar with WordPress, it's a "do-it-yourself" type of software that allows thousands of small business owners to create their own websites.
You don't have to know any kind of coding like HTML, Javascript, or PHP. You simply download WordPress on your computer, pick a theme for your website, and then start dropping in content.
Best of all, it's free.
Before Mike and his business partner Matt Mullenweg created WordPress in 2003, for anyone who wanted a website, it was a time-consuming, cumbersome, and costly endeavor.
That was especially true for people like you and I who like to write and want to share that content on a blog. That's because prior to 2003, there were not many software systems available.
And they weren't user-friendly. And the situation was going to become more difficult, because one of the platforms bloggers used, known as b2/café log, was about to be discontinued.
Hearing that news, Mike and Matt decided it was time to design their own blogging platform. They knew they had to create one that was user-friendly but also include other options such as easy-to-use website templates.
Now, before creating WordPress, Mike and Matt hadn't worked together. They mostly only knew each other through emails. You see, Mike was a technical engineer working for an e-commerce company.
Matt was a coding specialist who happened to work for b2/café log. Mike, who was also using that same blogging platform, sent an email to Matt with a bunch of "how-to" questions.
That led to several more email conversations and the two struck up a friendship. Well, before you know it, they were sharing ideas on how to make a better version of b2/café log.
In one of their email exchanges, Matt said he was working on a "fork," which is technical developer speak for taking code from existing software and creating a new thing entirely.
In Mike's email response, he told Matt he was willing to help out on the project. And that's when the two men began collaborating on their new version of a website platform.
On May 27, 2003, they released WordPress to the public. It slowly spread throughout the blogging community.
But then in 2004, WordPress caught a huge break … one that allowed millions of users the world-over to create websites without hiring a developer, having coding knowledge, or any other technical know-how.
I'll tell you what that was in just a minute, but for now we're going to talk about your writing income and how you can add another revenue stream to your business thanks to WordPress. You see, while WordPress had its breakthrough moment back in 2004, you can have one today.
You can create your own Money-Making Website, and build a passive income stream that can make money for years to come. Here are five simple steps.
Money-Making Website Step #1: Know your passion. When it comes to creating a Money-Making Website, it's your passion that fuels your success.
And finding your passion could be easier than you think. You can start by answering these questions honestly, which will help you work out what to do with the rest of your life.
"What subject could I read 500 books about without getting bored?"
"What could I do for five years straight without getting paid?"
"What would I spend my time doing if I had complete financial abundance to do anything?"
Money-Making Website Step #2: Create a website. Once you know your passion, the next step is to create a website. The good news with this step is you don't need to be a tech geek or a professional programmer.
With the easy-to-use website platform WordPress, you can create a website within minutes. You just choose the template layout you like best, and then download it to your computer, and you're ready to go.
Money-Making Website Step #3: Share your writing with others. Now that you have your website up, start sharing your passion with others. You fill your website up with content you've written on the subject you've selected as your passion.
You can post all types of content including articles and essays, quizzes, checklists, and surveys.
And you can post the content you've created daily or a few times a week, depending on how much free time you have in your schedule.
Money-Making Website Step #4: Optimize your content. As you write your content, embed keywords that drive traffic to your site. Keywords are words and phrases people type into a search engine when looking for information.
These keywords help make your content show up in search inquiries. In other words, that's how people find your website.
More good news here too. You can download SEO software plugins and install them on your website. These plugins are guides that help you get the keywords right.
Money-Making Website Step #5: Get paid for your content. Once you have website traffic coming to your site, there are several ways you can make money. (Andrew Murray reveals more here.)
The neat thing about having your own Money-Making Website is that once you get it up and working, then it runs on auto-pilot. It's like turning your computer into a moneymaking machine.
The only thing you have to concern yourself with is updating the site with fresh content.
But since you are a writer, this is a no-brainer … especially when the topic you are writing about is something you truly enjoy. The other cool thing about having a website is that over time, you become recognized as an authority on the subject.
Nick Usborne is the expert on Money-Making Websites. He wrote a step-by-step how-to guide based on his experiences. His Coffee Detective website has netted him more than $400,000 since he launched it, and he only works on it one or two hours a week.
The moment WordPress became known worldwide. The break for Matt and Mike came when Moveable Type, the market leader in blogging tools at that time, announced new licensing terms, which were not liked by many of their users.
So those users looked for a new blogging platform and found it with WordPress. It suddenly skyrocketed and became known worldwide.
But since it was a free platform, the two weren't making that much money. So Mike Little strayed away from WordPress to set up his own consulting firm. And he's stayed out of the limelight ever since.
However, Matt Mullenweg stayed with it and eventually made enough money to hire developers to further refine WordPress. He also created apps such as Akismet, Gravator, and VaultPress, adding millions to his bank account. And his name has been the one most closely associated with WordPress.

How to Write Your Own Money-Making Websites
Learn how to write an information website in your spare time and earn $1000, $3000, even $5000 a month in passive income. Learn More »

Published: May 25, 2020