3 Steps to Go After Your Dream Career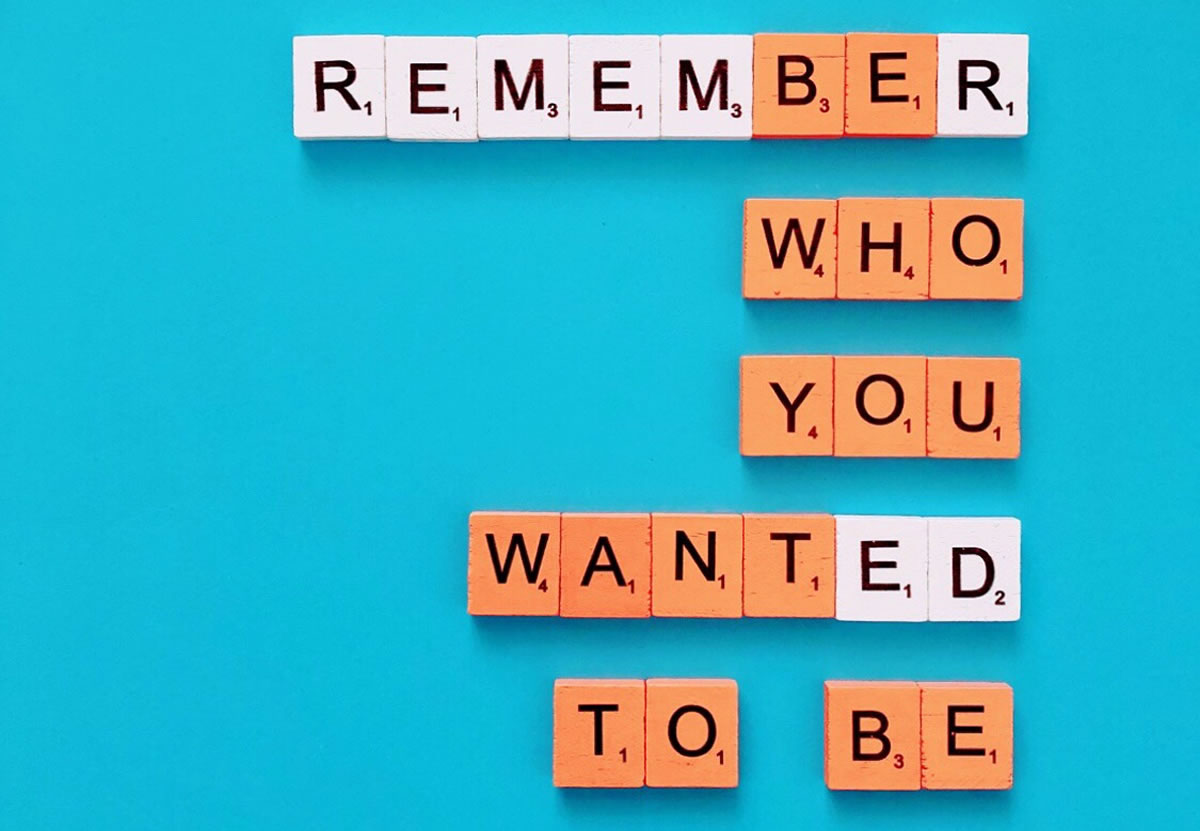 The first time I told my mom I wanted to be a writer, it didn't go so well. Maybe you've had an experience like this …
Zipping along a country road with my mom at the wheel, we crested a hill, and I saw the future … sort of.
It was a stone cottage so covered with moss and vines that it looked like it was growing out of the earth. Everything about it was cozy, from the round river rock chimney, to the rivulet of smoke rising out of it. The ideal place to wrap yourself in blankets, pour a tea, and write all day. Preferably with raindrops tapping at the windows.
I pointed at it, blurting, "Maybe I'll be a writer and live in a little place like that."
She said nothing, her hands steadily gripping the wheel.
I could almost hear her fearful thoughts bouncing back and forth in her mind. Trying to figure out how to make me safe and happy. Reeling in the lack of control over her creative daughter, prone to flippant statements and daydreams.
That was almost 20 years ago.
Today, I make nearly twice the income as a writer than I would have as a teacher — the "safe" career she was hoping I'd take.
If you've been drawn to writing for a while, you've no doubt had a similar experience with a parent, teacher, or friend.
And since you're here, reading this, you're aware that writing doesn't have to be a career of starvation.
Writers can make great money — and still have all of the freedom, fulfillment, and joy that comes with supporting yourself doing what you love.
Even as an in-house writer, I've enjoyed working from home … extending my vacations by taking a week off to travel and then spending a second week typing by the pool … living in Bali and Buenos Aires for a few months … and moving to the place I want to live, instead of having to find a job there, first.
So, if you love to write … but you're still hesitating for some reason, let's address that.
Because if you put all of your time, energy, and creativity into something you don't love …
You're very likely to be successful doing that thing.
But —
If you could take that time, energy, and creativity and put it into writing … and be successful doing something you do love …
Why wouldn't you?!
When you want something for a long time, but you never take action … or you start and stop over and over, it's not laziness. (After all, you've probably been working really hard for someone else for a long time.)
Instead, it usually comes down to lack of confidence.
Here's what you can do to push past it:
1. Take action before you feel ready.
Often, people think they need to feel confident in their skills before they start. But the opposite is true.
Action doesn't come after you feel confident. It makes you confident.
In the words of Katty Kay, author of The Confidence Code:
"If you choose not to act, you have little chance of success. What's more, when you choose to act, you're able to succeed more frequently than you think. How often in life do we avoid doing something because we think we'll fail? Is failure really worse than doing nothing? And how often might we actually have triumphed if we had just decided to give it a try?"
(Here are two great articles on this topic: Why You Don't Need Confidence to Get Your First Client and Practice Makes Confidence.)
2. Make a list of small steps — and do them.
If you look at "becoming a paid writer" as one big thing you'd like to do, it will always look too big to take on. Instead, look at it as a series of tiny steps. Grab a piece of paper and break it down into things like:
Open a LinkedIn Account.
Create a "tagline" in your LinkedIn account.
Write a short summary of what you do and who you help.
"Add" some companies you'd like to write for.
Write a blog post.
Notice that you can do each of the above in about 20 minutes. The key, here, is to keep the steps small so you keep doing them each day and moving forward.
Check out this 9-step blueprint you can follow to make very good money with freelance writing. And here's an inside look at how one AWAI member built a successful business from these seven key pieces.
3. Make imperfection your friend.
If you've worked a career for a long time, chances are you're used to being good at it. So, starting down a new path as a writer can feel intimidating.
The faster you can accept being imperfect at it in the beginning … the faster you'll find success. And remember that there are a whole lot of very successful writers out there that aren't particularly talented. Even as a beginner writer, you have immense value to your clients.
You don't have to quit your job right now and devote all of your time and energy into becoming a writer. Just start with your list … and don't stop.
(When it comes to a successful writing career, the right mindset is key. It can be the difference between making great money doing work you love … and dreaming of living your writer's life "one day." For more on how you can conquer fear, gain clarity, and take action, check out this free Inside AWAI webinar.)
Do you have any questions about getting started as a copywriter? Please share with us in the comments so we can help.

The Professional Writers' Alliance
At last, a professional organization that caters to the needs of direct-response industry writers. Find out how membership can change the course of your career. Learn More »

Published: June 11, 2020