5 Quick Ways to Check If a Client Is "Good Enough" for You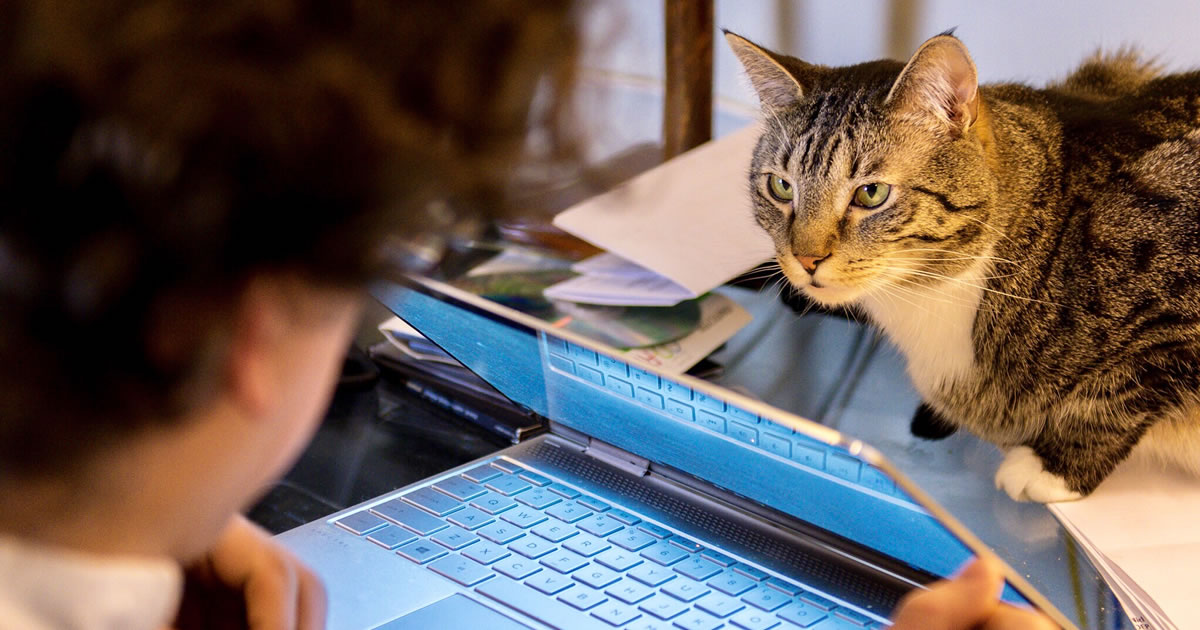 Ever been browsing the job boards, wondering if you're good enough to go after a particular client or gig?
I can't even begin to count how many hours I've wasted that way. In the early years of my career, landing new clients was agonizing. I'd see a job or a client that was interesting or seemed like a good opportunity, and resolve to go for it.
But then about half the time, I'd talk myself back out of it. I was an expert at convincing myself that the client wouldn't like me … that they wouldn't think I was "good enough" for them. As a result, I'd chicken out of applying for the job at all.
Maybe you can relate.
And maybe, like me, you can change.
It requires a bit of mental gymnastics, but it works.
In fact, this one mental change is what helped me double my income and hit that long-hoped-for six-figure income milestone.
What changed?
The question …
The Power of Flipping the Question
As a new writer, I often asked, "Am I good enough for this client?"
I never asked, "Is this client good enough for ME?"
But it turns out, that was the exact reframe that I needed.
It made a HUGE difference.
It boosted my bottom line, rapidly carrying me up over the six-figure mark. It made me more confident as I approached clients. And, most importantly, it let me spend a lot less time worrying about clients and a lot more time writing for clients. Win, win, win all around.
Here's how it works …
Your Quick Five-Question "Good Enough" Checklist
To judge whether or not a client is "good enough" for you, there's two steps you have to complete. One you do in your head, and one you do on paper.
First, the head work. Take a moment and imagine your ideal writer's life. Brush past specifics like niche or specialization, and lean into the feeling of your perfect writer's life.
For me, based on where I was in my life, I wanted a low-stress life where I wrote part of the day, and spent the rest of the day with my family. I have a lot of care-giving responsibilities to juggle, so a feeling of flexibility was important, too.
I also wanted to have the joy of regular checks in the mail, even when I wasn't working crazy hours, and to feel like I was working with good people on interesting projects.
Based on that definition of the perfect writer's life, I then outlined the broad strokes of what a good client would be for me.
A client who was organized enough to have reasonable deadlines for projects — no culture of 24/7 work, constant rush jobs, or nonstop last-minute changes
A client who was remote friendly, so I could keep being with my family and traveling to family events and medical appointments as needed
A client who had the budget to pay respectable rates for projects, so I could focus on doing a few bigger projects vs. lots of little ones to hit my goals
A client who paid royalties, so I could work once and potentially be paid over and over for the same project
A client who had products I could be proud to sell, with a support staff of reliable professionals I'd be happy to work with
Now, I'm well aware that my list seems very different from other ways of defining your niche or specialization. So how did I translate this "out there" emotional definition of a good client into a quick checklist I could use in the real world?
I took out a sheet of paper and wrote down five questions that went to the core of what I wanted from my writer's life. Here's what my list looks like right now:
Does this client have a "remote friendly" structure?
Does this client have established best practices for commissioning, reviewing, and regularly publishing new copy?
Does this client have an email list and marketing structure capable of supporting a copywriter at my fee level?
Is there the opportunity here for me to earn royalties?
Do I like the products and respect the professionalism of the team?
Notice that all of these questions are "Yes or No?" style. That's intentional. It prevents my brain from waffling around and being tempted by less-than-perfect situations.
With this list, I can look at an opportunity and know in a matter of minutes whether the client is potentially "good enough" to make my current writing dreams come true. No more overthinking it, no more self-doubt, and no more agonizing over job postings.
Instead, when there's not a fit, I move right on to the next posting. Or, if I'm in active conversation with the client, I'll say, "I don't think this is a fit for me right now. Let me refer you to another writer."
And when there is a fit, I'm all-in. I apply for the opportunity right away if it's an online posting, or if I'm talking with the client face-to-face, I'll say, "This sounds great. Let's figure out what our first project together should be."
By reframing the question and shifting how I looked at clients, I've been able to dramatically improve my experience as a working writer. I'm matching myself with clients that are a better fit for me, and since there's a great fit, I'm better able to do good work and make a great income.
Today, I invite you to try this for yourself.
Spend some time thinking about how your ideal writer's life would look and feel on a daily basis. Would you be happiest in a busy, deadline-driven work environment where there's always something to do? Do you want to sit with co-workers in one location or be free to travel? Is there deep satisfaction for you in fact-checking or editing, or do you prefer the narratives challenges of long-form sales letters?
Next, design your own quick five-question "good enough" checklist. Put it down on paper, so you can refer to it often. And, make sure all your questions are in Yes/No format so you don't leave your brain room to overthink things. There's more than enough writing work out there for all of us, and moving on quickly from less-than-ideal opportunities gives you more time to find your own group of perfect clients.
Finally … if you don't mind … I'd love to see your results! Post your ideal life and "good enough" client checklist in the comments below. And, as you use this strategy to land the clients that are truly right for you, be sure to come back and share your successes.

The Accelerated Program for Six-Figure Copywriting
Turn the ability to write a simple sales letter into a successful freelance career. Find out how you can make a six-figure income working from anywhere you want as a direct response copywriter. Learn More »

Published: June 17, 2020