B2B: The Overlooked Writing Niche That Pays Handsomely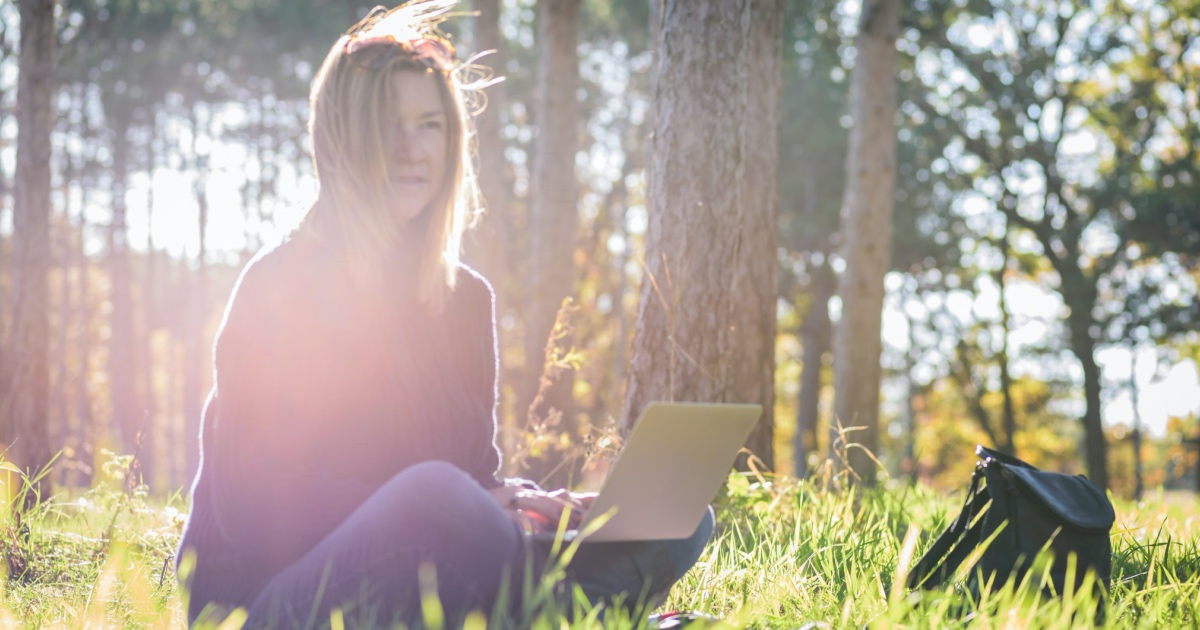 No one expected her to win.
In fact, many people thought she would wind up in last place.
Even her trainer doubted her abilities. He often said she was "slow to mature."
When she stepped up to the starting line, her odds of winning were 50 to 1.
But she ran faster than anyone expected, coming in fifth place in a field of 15 experienced runners.
In the next race, she did even better … finishing in second place.
Her progress continued to improve in every race she entered for the remainder of the racing season.
Shotover, a filly making her racing debut had now made a name for herself. And it wasn't just for her speed. At the time, she was just one of a handful of fillies that were running against stronger and faster colts.
For one final test of her running strength, the Duke of Westminster (her owner) placed Shotover into a private trial race.
The young filly did not disappoint. Once again, she impressed her owner, making a nice showing at the finish line. The Duke was eager to introduce her to the horseracing world in a memorable way.
So he entered Shotover into the 1882 run of the 2000 Guineas, the first of three runs that make up Britain's Triple Crown trilogy of horse races.
The weather that day in April was wretched with heavy rains. The field was heavy with mud, making it harder for the horses to get a good push off the ground in order to gain speed.
The lineup was 18 horses with three that were known as "the best runners." Shotover's odds for winning started in the morning at 25 to 1 and then slowly trickled down to 10 to 1 by the time the race kicked off.
And what a race it was. By two furlongs out, Shotover had already overtaken the other horses. The crowd watched in awe as the three-year old filly moved effortlessly past Quicklime, the male horse considered her biggest challenge.
Shotover crossed the finish line two lengths ahead. There was no doubt she was a champion racehorse. Her next entry was the Derby at Epsom, the second of the three races in the Triple Crown run.
This time she would face a field of 14 male horses with Bruce considered the favorite to win. And she would also have to outrun her prior rival, Quicklime.
Could she beat the male horses one more time? Just two furlongs from the finish line, Quicklime looked to be the likely winner.
But Shotover wasn't about to be outdone or outrun. In the closing stages of the race, she took the lead, winning the title by three-quarters of a length.
Now it was on to St. Leger race, the third and final run of Triple Crown. She was a crowd favorite, with the odds of winning at 7 to 1.
And once again, she would face off against her long-time rival Quicklime. But her stable mate, the muscular male colt, Geheimniss, would also challenge her for the honor of winning first place.
Could Shotover pull off the biggest challenge in horse racing and become the Triple Crown winner?
I'll tell you her fate in just a minute, but right now, let's talk about how you can turn the odds in your favor and launch a thriving writing career in what has to be one of the most overlooked markets … B2B (Business-to-Business).
When you decide to become a copywriter, most of the industries that come to mind are health, financial, travel, and lifestyle.
But B2B copywriting is just as rewarding and lucrative.
You'll find in many instances that one writing project spirals into another one, time and time again. And you have a variety of projects to choose from, including press releases and case studies to white papers and emails.
And if you think writing for B2B clients is difficult … think again.
Here's an article from B2B copywriting expert, Steve Slaunwhite on what clients need and look for in a B2B copywriter. (Steve was the winner of AWAI's coveted Copywriter of the Year in 2016.)
As someone who has spent over 25 years writing for the B2B market, it's more than fair to say he knows a thing or two about this industry.
If you follow what he outlines in his article, you might find yourself picking up B2B writing projects. In fact, one project that pays handsome fees is writing B2B emails.
So, what happened with Shotover? The third race would be Shotover's biggest challenge running against her stable mate, Geheimniss (considered the stronger of the two horses). But as soon as the race began, Shotover made a move toward the head of the pack. And it looked like she would break free and beat Geheimniss to cross the finish line first.
But as the 11 horses made the turn into the straight way, Shotover struggled to keep up the pace. In the blink of an eye, she was overtaken by Geheimniss and would finish in third place.
Many say she lost not because she was slower than the other horses, but she had to drop a several pounds days before the race in order to qualify.
In total, she won five championships and then retired to Eaton Stud Stables in Cheshire, England.

Writing Email Copy for B2B Companies — Your Complete Guide to Writing and Winning These Profitable Projects
In the world of B2B (Business-to-Business), there's an often-overlooked writing specialty with massive demand for short projects that are easy to learn and fun to write: Writing Email Copy for B2B Companies! Learn More »

Published: June 15, 2020