How 10 Minutes of Writing Turns into a
Six-Figure Income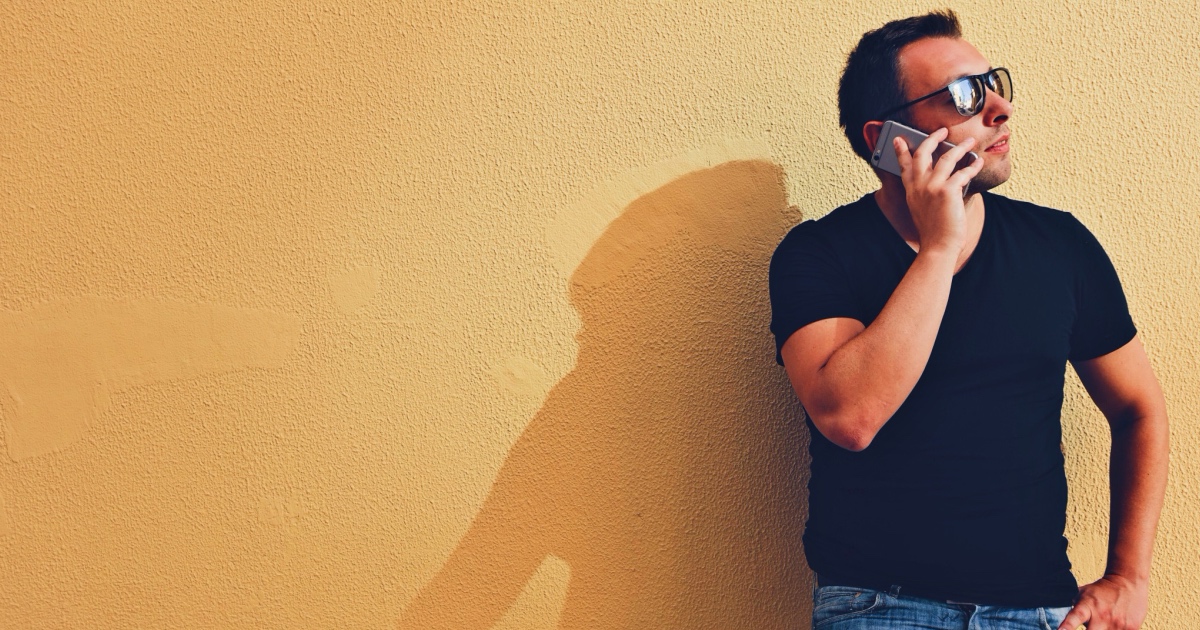 He just got married and now it was time for the honeymoon.
And what better place to have fun than in the entertainment capital of the world, Las Vegas?
After all, there are at least 136 different themed casinos for gambling, over 149,422 hotel rooms to pick from, and 5,322 restaurants for dining.
As for shopping … well, there's just about every kind of store imaginable from high-end luxury items to low-end souvenir stores.
And since Rico Elmore was already in Vegas, he figured he'd stop in one of those stores to pick up a pair of stylish sunglasses.
Rick is a big man. He weighs 300 pounds and stands six-foot-three. This means almost every part of his body is big, including the size of his head.
So it's not easy to find a pair of sunglasses that fit comfortably or even fit him at all. But this was "Vegas Baby," so surely he'd find one pair that fit well.
But after trying on over 300 pairs, he came up empty-handed. There were simply no larger-framed sunglasses to be found.
He was disappointed, for sure.
When Rico and his new bride returned home to Brownsburg, Indiana, he decided to take on the challenge of making bigger-sized sunglasses.
Some of his friends thought the idea was a great and encouraged him to keep at it. Others warned him against it because as they often said, "There's not much demand for bigger-sized sunglasses."
Well, don't tell that to Rico because he did not give up on the idea of sunglasses made specifically for people with fat heads.
When the few prototypes were finally done, he was ready to present the world his brand of sunglasses, Fatheadz.
For the first year or so, Rico sold a decent amount of sunglasses but not nearly enough to keep his business going.
However, one day, like magic, everything changed.
His friend, Rupert Boneham, was one of the stars of CBS' Survivor series. A reporter for the Indianapolis Star called Rico to interview him about Rupert. This gave Rico a chance to mention his sunglasses.
That little mention created a ripple effect. A short time later, a top Walmart executive reached out to Rico, inviting him to the firm's headquarters in Bentonville, Arkansas.
He could now "pitch" the store buyers on purchasing his unique plus-sized sunglasses. Much to his surprise, they said YES.
In fact, they ordered 300 pairs in three different styles as a "test run" in stores.
Would customers like his brand of sunglasses or were his "naysayer" friends right after all? I'll tell you what happened in just a minute, but first let me explain why this matters to you, Dear Copywriter.
The reason is simple. Sometimes when you can't find clients, the next best thing to do is create your own clientless copywriting business. What do I mean?
You don't always need paying clients to make money as a copywriter. Take Ben Settle, as an example. He's an "A-list" copywriter and began his career writing copy for clients in the health industry. But one day, he asked himself the question, "What if I used the same copywriting skills as I do for clients to sell my own products?"
You see, just like Rico started his own line of sunglasses when he couldn't find the right pair, Ben created his own opportunity to make money. He began writing email copy selling a newsletter on marketing and writing copy. And he wrote copy every day. In fact, he got so good at it, he was able to bang out an email in just about 10 minutes.
How did he get his clientless copywriting business started? Well, it's a process of finding people interested in what you have to sell and then selling them. The steps involved usually look like this:
Step #1: Build a list. You create a report on a certain subject and offer it free of charge to interested readers in exchange for their email information.
Step #2: Write to those readers. Once you have the prospects' email information, you write to those readers a few times a week, sometimes daily. The content of those emails is mostly related to the subject matter of the free report.
At this stage, you are trying to establish a relationship with those readers, built on trust. The more trust the reader has, the more inclined they are to purchase a product or service, which leads us to …
Step #3: Make them an offer. In addition to providing free content in the form of those emails, you also want to send out a sales letter to the readers on your list.
The goal is to convert as many of those free readers as possible into paid customers.
And of course, that is where your copywriting skills come in.
Step #4: Make another offer. Once a prospect has converted to a paid buyer, you will likely want to sell more products to that same person.
There's a saying in business (also known as the Pareto Principle) that 80% of a company's revenues come from 20% of its customers. It's easier and less expensive to sell a product or service to an existing customer than it is to get a new customer.
Step #5: Sell here and there. If the next product you sell is similar or complementary to the first purchase, but is priced higher, this is referred to as upselling.
If the product being offered is different from the initial purchase, this is known as cross selling.
Step #6: Profits galore. It's in these upsell and cross sell stages of the buying process that you make the most money.
Now, obviously I've simplified the process down to these steps, and naturally, there are more details involved in each one. And the good news is, you can get all of those details in Ben's online training program, which is available right here.
Rico created a $2 million business from scratch. All the test sunglasses sold out. And by 2008, Rico's Fatheadz Sunglasses were in 3,000 Walmart and Sam's Club stores nationwide. One lucky break deserves another and the next thing you know, Rico got to meet the equipment manager for the Indianapolis Colts.
And guess what?
Those players were sporting Fatheadz glasses, which shined an even big spotlight on Rico's business. Now he was getting calls from all kinds of retailers who wanted to sell his brand of sunglasses in their stores. By 2010, Fatheadz sales were already approaching the $2 million mark.
As for sales today, Rico doesn't disclose that information. But one thing we know for sure is that Fatheadz has established itself as a market leader in over-sized eyewear.

10-Minute Workday
If you want to be a well-paid writer without having to land clients or spend hours every day working on your business — Ben Settle's 10-Minute Workday shows you how to create an easy email business. Learn More »

Published: June 29, 2020