Living The Writer's Life: Bob Sands
Why did you choose the life of a Barefoot Writer?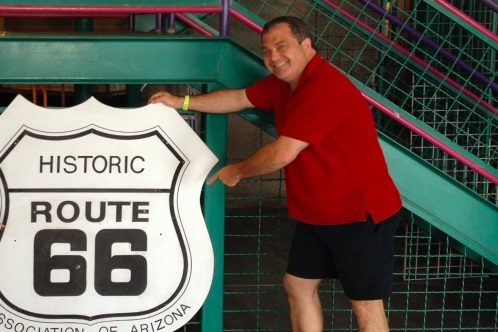 My goal has always been to have a business that would allow me to work when I wanted to and live where I wanted to. Since our family has a place in the mountains of North Carolina, this lifestyle allows me to work from that location. All I need is an Internet connection and my computer. To me, the best business is one that you love to do and allows you to live life on your terms. The Barefoot Lifestyle fits that bill like no other.
How did you first get started as a copywriter?
I was a conscript! I was forced to learn how to do it in my early days of radio when I had to write my own advertising copy. Once I realized that I had the ability to move people from Point A to Point B with the use of the written word, I was hooked. Since that time, I have written Radio Broadcasts, speeches, blogs, sales letters, articles, just about everything you can think of. Now it is a passion and sometimes it seems an addiction!
Tell me about any big success stories you've had.
I landed an attorney client who won a record-breaking lawsuit several years ago. His settlement was over $1 Billion dollars (yes, that's with a B!). I have consulted with him on his social media and public relations and marketing. I am also ghostwriting his blog, articles, and social media postings.
You've reached an admirable level of success relatively quickly. What single thing — if you could choose just one — made the difference?
Being open to new opportunities. Early on, I rarely said no to projects! It often meant I bit off more than I could chew, but the lessons learned were invaluable. While we have been blessed with a lot of good courses and mentors, nothing beats learning from your own mistakes and making midcourse corrections to get back on track. Remember as Brian Tracy says, "Everything Counts."
Any 2013 goals you're willing to share?
My goal for 2013 is to change my business model from being a freelance writer to running a freelance writing business. Now I spend a lot of time working in my business. My plan is to get others to work in the business while I work on it. That will remove the income ceiling one has when being a solo entrepreneur. My goal now is to make money when I sleep!
Best single line of advice for a new writer hoping to make the freelance leap?
Just begin. Don't wait to take another course, another seminar, or read another book. Too many people think there is some secret formula to becoming a Barefoot Writer. There isn't. Take action on what you know. Remember that momentum is much easier to steer than it is to start. So just begin!
Bob's Living The Writer's Life story was originally published in Barefoot Writer. To learn more about how you can start living your dream writer's life too, click here.
What help do you need to move forward with your version of the writer's life? Let us know in the comments below so we can help guide you in the right direction.