How to Transfigure Your Worst Nightmares Into a Clientless Copywriting Business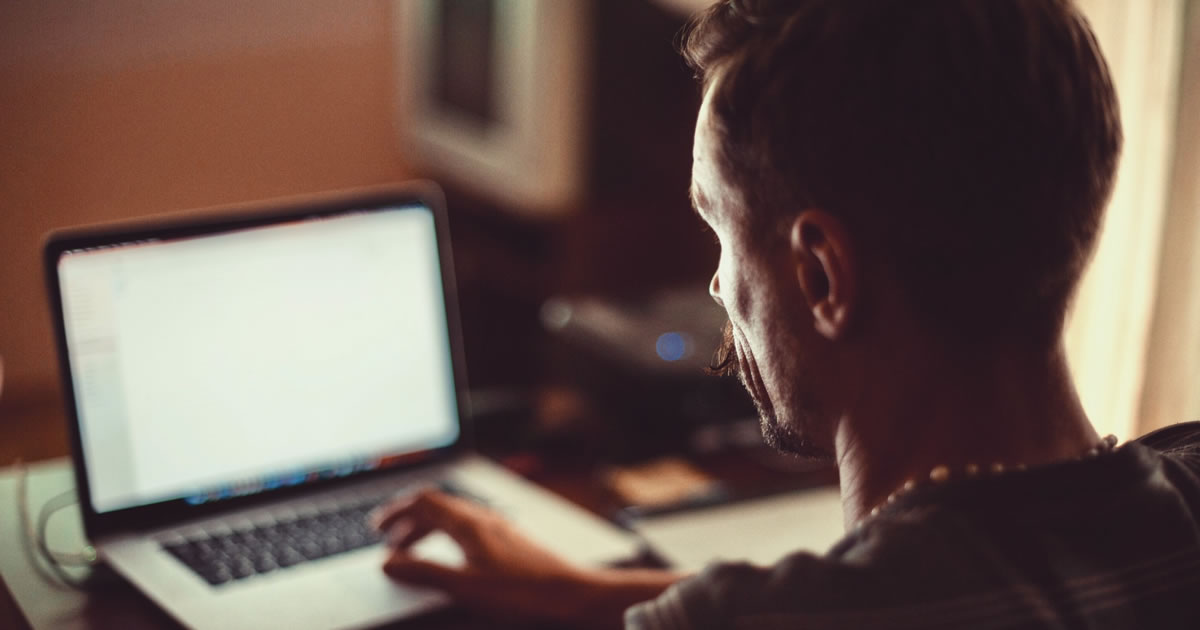 If you want to be a clientless copywriter and would like a simple way to create offers customers are all but jonesing to buy, then this article will show you how.
To illustrate how it works, here is a true story:
A few years back, I lived in Roseburg, Oregon, which the locals there like to call, "The Burg" — but I jokingly called it "The Burgle." That joke ended up being almost prophetic. Because just a couple of years after I moved there —
My Place Got Burgled By Some Meth Addicts
They stole a combined tens of thousands of dollars in cash and other valuables.
According to the cops, I was not only targeted, but due to the way the duplex I lived in was laid out, it would have been an easy place to break into again if they wanted to. Needless to say, it kept me up a few nights. Especially since they stole two of my firearms and I had zero protection on that front.
And within 30 days, I had moved to a different town almost two hours away back on the Oregon coast which I had wanted to move back to anyway. This time, in a house that was super secure, with only one entrance on the first floor.
Then a few years after that, I moved again.
This time, I moved to an even more remote coastal town.
It Had Even More Security "Holes" Than the Burgle Place Did
The solution?
I wasn't taking any chances this time. So I called a reputable security company to hook the place up with censors, alarms, and other home security technology. A few days later, they sent their guy out here to assess my new place.
Like any experienced security system salesperson, he walked through and started saying things like, "Yeah, look at that place. Look at that, under your deck, there's so much room there. I could see a meth addict just sitting in there waiting every night taking shelter …" Or, "Here, look at this window, it is completely exposed. This door's really weak. Yeah, you'd hear someone come in, but what if someone is hopped up on drugs and pissed off at you because, hey Ben, your name's out there on the internet. You probably got a couple of psychos who try to hunt you down …" and so on, and so forth.
Telling you this is their job.
And in my case, I was even looking forward to it.
You cannot talk to someone enough about their "symptoms" — something smart doctors and even gigantic multimillion-dollar websites like Web M.D. (as well as smart copywriters … ) have known for a very long time.
Long Story Short?
Little did the security guy know when he came out here that he couldn't possibly make me as paranoid as I already was about home security.
My girlfriend who had come by to watch was especially amused.
She couldn't help but laugh as I picked out problems this trained security professional was missing, even though it was his job to go through the house and the property and take down notes and say, "Okay, here's where a sensor should go. Here's where this should go …" And here I was saying things like, "Well, what about this small window over here? What about that gap over there? Look at this door here …"
I was probably the easiest sale that guy ever had.
And I was happy to pay whatever it took to make the place secure.
My fear from the Burgle situation made it so I was even more attuned to what was needed for my security than the security professional who was specifically trained to exploit my fears.
If Anything, I Made Him More Paranoid!
Even after they installed everything, I had to call the company back because I noticed a couple more potential security holes neither of us noticed on their first visit.
It's important to understand it's a three-hour drive for these guys to come out here. And even after that second trip, the next week I found another potential security hole, and I said, "Look, I know this sounds nuts. And I know it's a long drive for you guys. And I don't know how realistic the scenario is … but what if they broke this window and dived through it, and went through the other end, the door sensor wouldn't even go off and he'd avoid tripping it …"
I don't expect them to be nearly as paranoid about home security as I am. The scenarios I was bringing up have maybe a 1% chance of ever happening. But, as anyone who has dealt with a problem like this before knows, all it takes is that one time.
Which Brings Me to the Content Creation Lesson …
We were joking about how, if I didn't have a business and I had to get a job, my first place to go would be one of these security companies, so I can be one of their salesmen. Or, even better, I would go into a business selling and marketing info products about home security, self-defense, and other related topics.
And I would do it because of a fear.
A fear that has made it so I can look at any house or business, and find all kinds of holes even trained security experts sometimes miss.
And I Would Love Every Second of It
I would wake up and look forward to selling it every single day. To writing emails about it every single day. And, yes, to creating books, newsletters, and other informational programs about it every single day.
There is a lot of wisdom (and money) in taking a page from the books of therapists and mental health experts who say one of the best ways to deal with a fear, phobia, or something that terrifies you is to start using that nervous energy to help other people who have that same fear. That way, you're helping other people out, and you're also doing yourself a big favor, because you're doing something positive about it.
If you are, for example, especially scared of having a stroke — especially if you've already had one — creating videos helping people prevent strokes could potentially be a very smart move.
If you are scared of natural disasters like earthquakes or tornadoes, then writing informational programs showing people how to earthquake-proof their property or protect their homes from tornadoes could be a great business idea.
If you are scared of pandemics, then selling products that boost the immune system could be an enormously profitable way to transfigure that fear into money in the bank.
Whatever your greatest fears are, don't suppress them, deny them, or rebuke them.
Embrace Them!
Then become the most informed expert you can at defeating the causes of them.
Then create your clientless copywriting business around those causes, helping others deal with the same problems.
And it all begins with asking yourself what scares the living daylights out of you?
One of the answers could very well make for not just a great offer you can sell … but an entire business serving others with that same fear.
And if you want to create that business by using a straightforward methodology to sell such products online — and be your own client — then my 10-Minute Workday can help you do just that. You'll have to do a lot of work, and it will take time to set up. But once you do, you can have a business that you not only love doing, but that takes just minutes per day, if you choose.
Do you have any questions about how to get started with a clientless business? Share with us in the comments.

10-Minute Workday
If you want to be a well-paid writer without having to land clients or spend hours every day working on your business — Ben Settle's 10-Minute Workday shows you how to create an easy email business. Learn More »

Published: June 30, 2020