Using Virtual Networking to Make a Name in Your Niche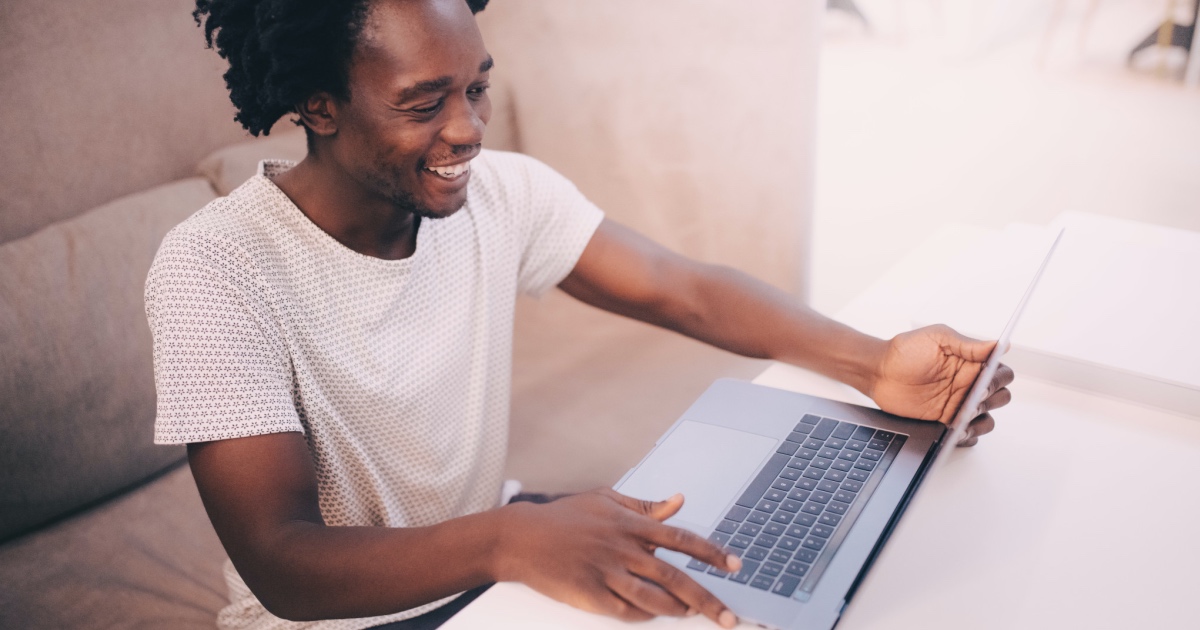 When I originally planned the topic of this article, I was going to tell you all about the wonders of face-to-face networking. I wanted to show you how fun it could be. And, how effective.
But then, the landscape shifted. Dramatically. And right now, face-to-face networking … well, a lot of people are understandably skittish about it. So, there aren't a lot of opportunities to do it. And, that's okay. That's what's called for in the moment.
I got to thinking, though … how can we, as writers, use remote networking to achieve some of the same goals?
And then, I got to thinking … sometimes, even when there isn't a global pandemic to worry about, it still isn't practical to travel for networking. That means learning effective approaches to virtual networking can pay ongoing dividends to any writer … now and in the future.
A Low-Key Strategy That Really Works
Virtual events are hardly new.
There are virtual conferences, virtual summits, webinars, and online classes.
Most of these are learning experiences, much like an in-person conference or class would be.
The biggest difference is there's not a bar to congregate at in the evenings, and there aren't dinner events where you can sit down at a table and meet new people.
So, what can you do at these virtual conferences and events to actually get to know people?
Several things, actually.
I do a lot of virtual teaching with AWAI. And, you might be surprised at how well I get to know some of the attendees. I get to know them well enough that, if they sent me an email, I'd be quick to open it and respond. And, if they came to me with an idea for an article or resource for Wealthy Web Writer, I'd listen and be inclined to find a way to move the project forward.
The people I get to know are those who log in to each session with their full name and who ask good, thoughtful questions.
So, when you attend an event of any kind, log in with your full name. Take notes on the session and then come up with a question or two that digs deeper into one of the points covered.
Next, find out what social media the event has going on.
If there's a Twitter hashtag, use it to tweet about the event. If you're recapping a point made by a speaker or teacher, include their handle in your tweet.
If there's a Facebook Group, block out time each day to participate. Ask questions. Respond to other people's questions in a helpful way. Be present and friendly and keep an eye out for those people you "click" with. After a few interactions, send them a direct message or even a friend request.
Finally, after the event, follow up. If you can, send a handwritten note to each of the speakers (especially those you think you might work well with). Introduce yourself. Tell them two or three of the things they talked about that you really liked and how you plan to apply them. Then, let them know what you do and that you sent them a connection request on LinkedIn.
From there, nurture the relationship as you would any online connection.
Dial Up the Intensity and the Results
Attending an event and taking the steps I just described can be a really effective way to make connections. And, if you keep your focus on events in your niche, it's also a way to make yourself known to influencers in your industry.
These connections can pay off big time.
But, if you want to take things to the next level, consider hosting your own event.
Now, before you dismiss that as too scary, bear with me.
You don't have to host a big event to get a good result. You can host a small industry networking event that you limit to 10 or 15 people. Best of all, Meetup makes it easy.
If you haven't heard of Meetup, it's a social media platform used to arrange in-real-life events. Through Meetup, people have organized all sorts of events and clubs … from book clubs to cooking classes to hiking groups to volunteer activities. People use Meetup to organize business groups all the time.
Because of COVID-19, Meetup has taken steps to make it easy for you to promote a virtual event. You do need to decide on the hosting platform — Zoom or Google Hangouts, for example — but overall, it's an easy process.
So, you could set up a networking event or a teaching event for people in your niche. You'll determine the focus of the event and the format. Will you teach something and then field questions? Will it be more of a group discussion with you moderating?
You can promote it on Meetup and through your own social media channels.
And then, just show up prepared to deliver on your promises and to have a great time.
To get the most from this approach, have a plan to take things to the next step with your attendees. You might offer each of them a free 30-minute consultation about how to improve the messaging on their website.
Or, you might simply follow up with each attendee, connect on LinkedIn, and then grow the relationship over time.
The "Go Big or Go Home" Strategy
Putting on your own small event might sound scary, but I bet you'll have fun with it once you do.
If you're thinking that doesn't sound scary at all, though, then you might be ready for the most advanced virtual networking strategy … and that's to become a presenter at a virtual conference or trade show for your niche.
Here's what you do …
Look to see what upcoming conferences and trade shows in your niche made the shift from on site to virtual.
Next, reach out to the organizers of each one you find to see if that shift left them with any presentation slots to fill. (Some of their presenters may have decided they didn't want to participate, if the event wasn't live and in person.)
If they have openings they're trying to fill, pitch your own presentation, being careful to highlight how it specifically addresses the needs of the niche they're serving (and that you hope to serve).
The worst they can say is no.
But, if they say yes, ask about the options you'll have to talk about your services or to make connections with your audience.
And then, make the most of it.
Whatever You Do, Leverage Your Time
Whether you attend an event or present at one, make sure you leverage your time and effort.
A few ways to do that include:
Blog about each event you attend and the most valuable things you learned. Specifically share how what you learned can help businesses in your niche.
Offer a summary and recap of any event you host.
Use the material from your own events to create a blog post, series of blog posts, or a series of short videos.
Ask for testimonials from events where you host or present and use them in your marketing materials.
Send out press releases about your appearances at larger events.
Use the credibility you earn from your appearances to land interviews on podcasts and in trade magazines.
Don't Let the New Normal Hold You Back
Before too long, we'll be able to go to in-person meetings again. In the meantime, shift your approach and keep making those connections. Keep building your authority.
Remember, however you approach virtual networking, make it a point to:
Put yourself out there. Ask questions. Participate in social media. Be visible in all the ways the event allows.
Have a plan to follow up. When you meet people, ask to connect with them on LinkedIn. Get to know them. Nurture the relationship, and when you see a way you can help them, make an offer.
If you keep those two things in mind, you'll find virtual networking can be a fun and effective way to become an authority in your niche … without ever leaving your couch.

The Professional Writers' Alliance
At last, a professional organization that caters to the needs of direct-response industry writers. Find out how membership can change the course of your career. Learn More »

Published: June 17, 2020