4 Small Business "Savers" Writers Can Offer Prospective Clients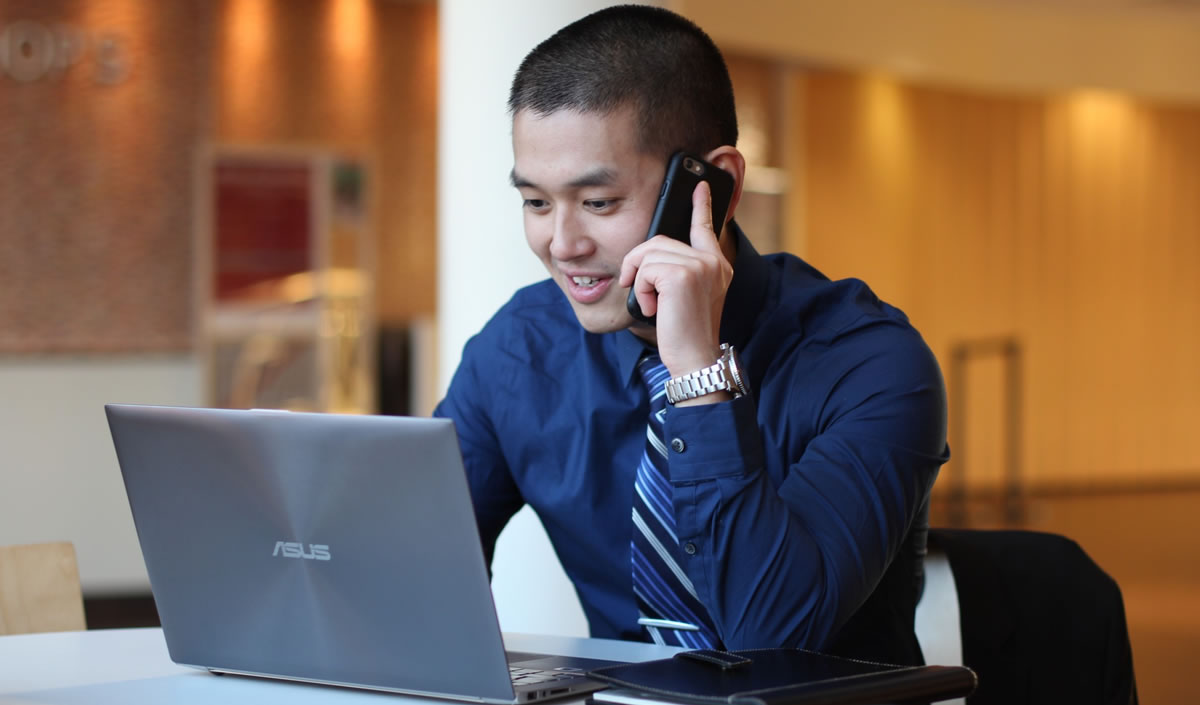 When you're trying to land clients — or expand an existing book of business clientele — there's a massive pile of opportunity that tends to get overlooked.
How massive?
Well, would 30.7 MILLION potential clients sound good to you?
That's how many small businesses were operating in the U.S. at the start of the year, according to the Small Business Administration. And though a single small business might only have a handful of employees, as a group they're responsible for 64% of all jobs created.
Worldwide, the story is the same. Small businesses are individually mini, but collectively mighty. They're the engines of growth for both local and national economies.
And right now, these businesses DESPERATELY need your help.
The Small Business with No Writer Struggles …
Why do small businesses need writers so badly these days?
Well, between March and May, some 70% of all small businesses closed down or limited their hours to comply with COVID-19 prevention programs. Now, they need to reopen and restart …
But they're overwhelmed.
They know they need marketing — sales campaigns, newsletters, blog posts, and social media. Customers come from marketing. But where to start? What to do first? It's confusing.
And when you're not sure what to do, you usually do nothing. That's doubly true now, with so many other issues — staffing, inventory, safety — all screaming for a small business owner's attention.
This is where you come in.
Yes, YOU!
Even if you're a beginning writer, there are multiple small-but-powerful projects you can offer to a small business.
I'm talking about bite-sized "business savers" that are highly visible, meaningful stress relievers, and major bottom-line boosters.
Plus, each and every one has the potential to lead to a lot more work with that same small business … a small business that now realizes YOUR WRITING SKILLS are exactly what they'd been missing.
Solve Problems, Get Paid
These are my favorite four "business saver" projects you can use to help a small business grow AND get your foot in the door, too.
1. A Facebook Page Makeover
Business Facebook pages are a place to share important information, offer sales, and connect with customers. They show up in Google searches, and often outrank the businesses' own website.
Sadly, many small businesses treat their Facebook pages like afterthoughts, or use them as online graveyards for cat videos. Why? For a lot of busy businesses, Facebook is the "one more thing" they just can't get to at the end of a long day.
Your simple offer to the business? "Let me give your Facebook page makeover to freshen it up and show up better in search, especially local search."
Here's what's included in a Facebook makeover:
Update the business "profile pic" and cover image.
Choose the right action for the call-to-action button below the cover image.
Refresh the "About" section to be a clear statement of what the business has to offer, where it can be found, and when it's open.
Create a "pinned post" announcement that welcomes visitors and guides them to take a simple next step (i.e., Like the page, leave a review, call the store to place an order, or visit the website for sales).
It's not a ton of writing, but it has a very visible impact.
Plus, it opens the door for an easy upsell — you taking over the company's social media management, or at the very least, creating a social media content plan for them.
2. A Welcome Sequence for the Email List
An email list is one of the most valuable assets any business can control. Unfortunately, beyond "taking the name," many small businesses are doing nothing on this front. When you join their list, you may get an automated form letter, and nothing more.
Your simple offer to the business? "Let me write a short welcome sequence for you so new subscribers look forward to hearing from you again."
Here's what's included in a simple welcome sequence:
Email #1: Thank the person for subscribing to the mailing list and let them know you'll be in touch with valuable news and offers. If the business owner agrees, include a small coupon or discount offer as a welcome gift.
Email #2: (The next day) Greet the customer again, and share something interesting or useful about the business. Maybe there's a fun founding story, or a seasonal product the store is known for. Invite readers to learn more about the business by following the Facebook page or a website blog. If appropriate, remind them of their welcome coupon or discount.
Email #3: (2-3 days later) Offer another warm message and bit of useful information. Are there special safety protocols to follow, new shipping options, or a new location to remember? Let the customer know you'll be keeping in touch, and if appropriate, remind them of their welcome coupon or discount offer.
Each email can be quite short — no more than two or three paragraphs. Once warmly welcomed, these subscribers can then be marketed to on a regular basis, boosting the business bottom line.
But who will write the ongoing emails? Not the busy business owner. No, no, no … it's YOU!
A natural upsell here is for you to take over both the planning and creation of all the marketing email messages. You can build an email content calendar that coordinates with other marketing efforts, and most businesses will happily pay for a plan to follow. Then, you can write all the emails the business needs to fulfill the plan, and get paid for that, too.
3. Social Media "Holiday" Sales Posts
Businesses, and especially small businesses, tend to STRESS OUT about what to post on social media. Even worse, they're not sure how to turn their posts into sales.
Your simple offer to the business? "Let me give you 12 months' worth of fun social media sales ideas to bring in fresh revenue."
Here's what's included on a social media sales calendar:
For each month of the year, use a website like www.HolidayInsights.com to research the quirky and unusual holidays that can link back to the business. Ignore real holidays and focus on things like National Corn on the Cob Day (June 11), Pick Blueberries Day (July 10), or Wiggle Your Toes Day (August 6).
Choose a coordinating photo from a stock photo site like Unsplash.com.
Type up a brief announcement of the holiday and a quick sale offer.
These kinds of things are fun and simple to create … and each sale they bring in brings a smile to the business owner's face, too.
Plus, since you were already starting with a simple calendar approach, why not upsell the business on a complete editorial and sales calendar for the year? Businesses appreciate the guidance, and as the calendar creator, you're first in line for all the associated blog posts, social media posts, and emails that will need to be written to support the calendar.
4. The "Positive" Press Release
My final project to share with you is the "positive" press release. It's called a "positive" press release because you're highlighting something that might qualify as a "feel-good" story in a local paper. Things like charitable donations, remodels or expansions, customer appreciation days, awards, or even, right now, fully reopening after the pandemic shutdown.
Most business owners don't want to write these stories about themselves. They may not think these little things are newsworthy, or feel like they have the time to do it well.
Your simple offer to the business? "Let me write a positive press release about your company to help you get some free publicity."
Here's what's included in a positive press release:
A short story (400-600 words max) about the business activity, with one or two quotes from participants, arranged in press release style.
If possible, a tie-in photo that can be used in the local paper or in a social media share.
If you're not sure about press release style, check out the article How to Write a Killer Press Release by John Woods. It lays out exactly what goes where.
Once you're finished and the business has signed off on the story, share it online, to the local radio station, and with the local paper. Good news, these days, travels even farther than it used to, and often leads to fresh interest and sales.
Plus, why stop with one good story? Talk with the business about establishing a regular schedule for press releases that can be added in to their existing editorial and content marketing calendar.
What Do All These "Business Savers" Have in Common?
Every one of the short, simple content projects here can be written up quickly and done well, even by a beginner. Each one offers the business the chance for positive attention, meaningful customer engagement, and fresh sales.
And each one offers YOU the chance to start a new long-term relationship with a local small business.
Relationships … and especially ongoing relationships … are the real key to success as a writer. Social media calendars, email marketing calendars, editorial calendars — they add up, fast. With just a handful of small business clients on regular schedules, you can quickly find yourself fully booked up and well on your way to a steady, comfortable income.
Plus, by choosing to help small businesses, you're contributing to the growth of the most important part of any local economy. It's truly a win-win opportunity … and with 30.7 MILLION small businesses out there that desperately need marketing content, there's plenty of opportunity for us all.
Do you have any questions about getting started with these "business saver" projects? Let us know in the comments.

The Professional Writers' Alliance
At last, a professional organization that caters to the needs of direct-response industry writers. Find out how membership can change the course of your career. Learn More »

Published: July 7, 2020