You Just Landed a Website Project …
Now What?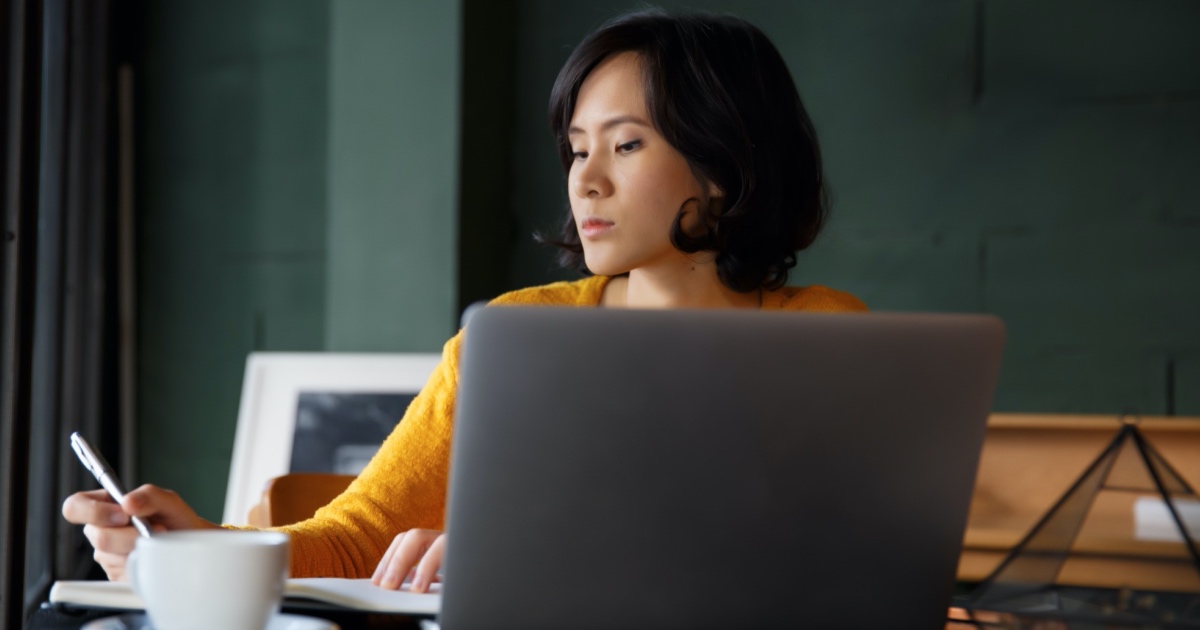 Every website project comes with its own goals and challenges. That makes them such interesting projects to take on.
They're also lucrative.
Often, to start, you end up writing a handful of core pages — maybe a dozen or so, tops — and you'll get paid anywhere from $2,500 to $10,000, depending on the client, the industry, and your rates.
Not too bad.
But, because website projects involve multiple unique pages, each with its own purpose, there's an added layer of complexity, when compared to many other projects.
If that leaves you scratching your head on how to write a successful website, then you're in the right place.
I'm going to break down the process of writing a website into easy-to-follow steps … so, the next time you get that coveted yes from a client, you'll know exactly what to do.
Step 1: Begin with a conversation.
The first thing to do is get all the information you can from your client. Now, chances are you got quite a lot of information from the client during the discovery phase that lead to their hiring you.
But, chances are you still have a few holes to fill before you get started. Make sure you understand:
Your client's main goal for the site
The primary goal for each page
How they perceive their audience
How people arrive at the site
All the pages included in the project (which you should already have, but it never hurts to double check)
How the client envisions a visitor moving through the site
The client's thoughts on their brand voice
Anything special the client wants to see on any of the pages
This is also a good time to ask what assets the client already has. Existing copy … case studies … email feedback from customers … survey results … presentations …
These can all help you flesh out the project.
Step 2: Get to know your audience.
Based on conversations with your client during Step 1, you'll know a few things about the target audience.
But, don't stop there. Take the time to research your audience. If your client has survey results or emails from clients for you to look through, do so.
Visit some Facebook groups or online forums, where people in your audience might hang out, and read through what they have to say. Pay particular attention when they talk about any problem your client's products or services can help them solve.
Also visit Amazon. Do a search for products or books that are related to your client's products. And then, read through the reviews, good and bad. You'll learn all sorts of things about what's really motivating your audience.
Step 3: Study the competition.
When you're writing a website for a client, it makes sense to do everything you can to make it better than anything else out there. That's how you deliver a stunning result. And, the way to do that is to study websites that are in the same industry … especially those that offer competitive products.
Be critical and as objective as possible in your study.
Make note of things that competitors are doing well. Also, jot down notes about what you could do better.
Is there missing information? Is the presentation logical? Is there a way you can make things clearer on your client's site? Is there anything you've overlooked so far that you want to be sure to include on your client's website?
Spending a little time on competitive research is well worth the effort, so don't skip this step!
Step 4: Organize your thoughts.
In this step, you're going to figure out what you need to say. You're not worried yet about the best way to say it. You just want to make sure you know the most important information to include on each page.
Ask yourself, when a visitor arrives on this page … what's the most important thing they need to know?
And then … what supporting information do they need?
Also ask yourself … what is the next step the visitor should take?
And, think about how visitors consume different pages. A visitor's expectation for how information is presented on a Home page will be different than what they expect from an About page.
Your competitive research will come in handy here. But, as you think about what your visitor needs to know, think about the best way to present it to them. Home pages often use short blocks of copy to give the visitor a preview of what lies further into the site and to encourage them to sign up for an email list or even to make a purchase.
An About page, on the other hand, is going to be more likely to use a single flow of text with images to support the copy.
By doing this step, you'll distill your thoughts for each page. You'll be ready to provide a visitor what they're looking for. And, you'll help clear a path for them to move forward.
Even better, you'll clear a path for you to move forward to the next step with confidence.
Step 5: Write the pages.
You're ready to begin drafting your copy for each page.
Use the groundwork you laid in your previous steps, and start by getting a draft down for each page. It doesn't have to be perfect yet. It's easier to work with words on a page than it is to work with a blank page.
So, your job in this step is to write.
Step 6: Revise and refine.
Once you've drafted your copy, it's time to take it from good to great.
That happens in the editing phase.
So, switch your writer's hat out for your editor's cap and dig in.
Review each headline and subhead. Is it as strong as it can be? Does it give the reader a compelling reason to continue on?
Does each block or page of copy focus on the main idea of the page? If you find your copy going off on tangents, then you need to tighten it up.
As you read, where does the copy lose energy or start to lose your interest? Take some time to strengthen those sections. Or, consider cutting them. Is your copy weaker or stronger if you take them out?
Do you make any claims within your copy that you don't back up with proof? If you do, spend some time making the case, so your reader can trust each of your claims.
Read through the copy on each page for pacing and flow. If you find bumpy spots, smooth those out.
Once all that is done, read through it again. Do you have any particularly strong ideas that should occur soon in the copy? Does everything flow logically? Is it effortless to read? Is it clear what the reader should do next and how to do it? Is the voice consistent from page to page, and does it fit with the client's brand voice?
Are you staying focused on the goal for each page?
Once you're confident your copy is in tip-top shape, you're ready to move on to the next step.
Step 7: Write your SEO elements.
Each page you submit to your client should have an optimized title and meta description. It's also good to suggest the URL they should use and to provide alt tags for any images.
Also, give your copy a once over to make sure it's well optimized for your target keyword phrase.
Step 8: Submit it to your client.
The next step is to submit the copy to your client.
Once you send it in, if you don't hear back from them right away, follow up within two days to confirm they received it.
Plan for your client to have some suggestions and edits, and leave time in your schedule to handle those.
Even if your client does have edits, if you've gone through these steps here, chances are high you'll have knocked it out of the park … and, along with their suggestions, they'll also have some very nice things to say about your work.
When you know how to approach them, websites are a lot of fun to write … and they can pay very well. Use these steps on your next website project, and see how easy it is to deliver an outstanding result to your client.

The Professional Writers' Alliance
At last, a professional organization that caters to the needs of direct-response industry writers. Find out how membership can change the course of your career. Learn More »

Published: July 15, 2020