Escape the "Gap of Shame" by Regaining Control of Your Time and Effectiveness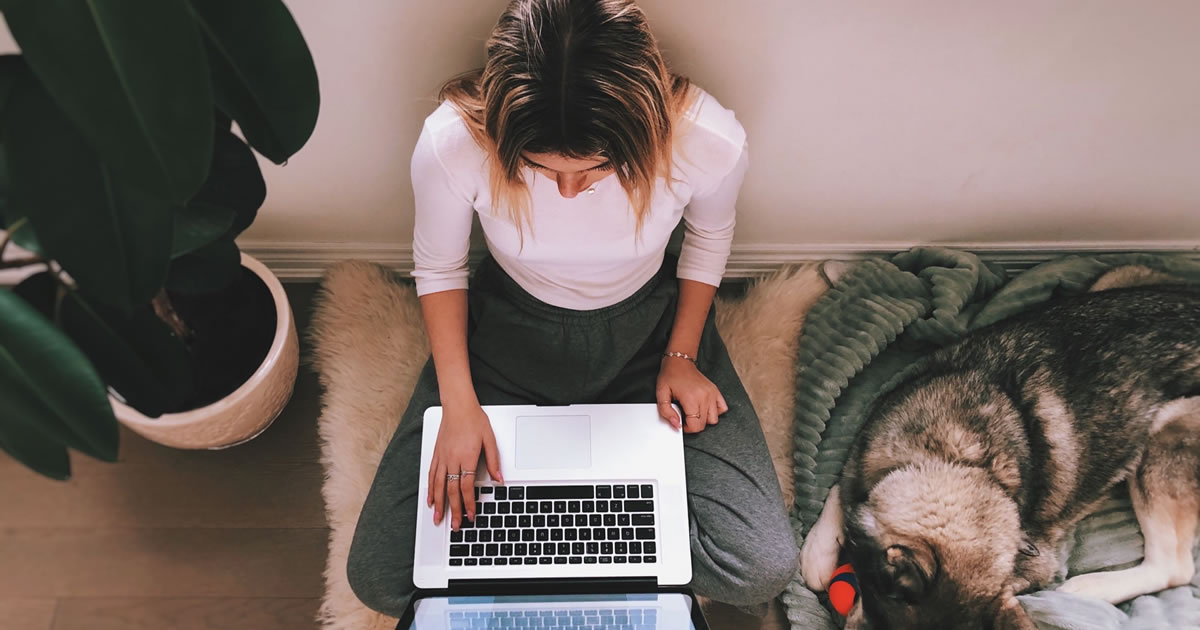 Have you ever thought about all the things you want to do as a writer …
And then doubted your capacity to actually do them?
That place in the middle, between those two opposing forces, is the "Gap of Shame."
It's where a lot of us have been living for the past four months.
Depending on how the pandemic has affected your lifestyle …
It could be you're suddenly facing a job change or financial worries.
Or maybe you're now a round-the-clock childcare provider or caregiver.
Or possibly you're trying to beat down the daily dose of angst that comes from watching the news and wondering what's next?
Wherever you've found yourself, if you're anything like me, then it's hard as heck to sit down and focus and write anything decent.
Your thoughts get lost in the swirl of all the things you want to do while your time evaporates with all the things you have to do.
And that leaves you kind of floating out there in a fog of "I-wish-I-coulds."
That's the "Gap of Shame": that uncomfortable area between hopes and abilities, between the future and reality, between self-confidence and humiliation.
"Gap of Shame" Flight Plan
Here's how you escape that rotten place.
1. Just how much did you think could fit up top?
Your first step is a brain dump. Choose any medium you prefer — pen and paper, Excel spreadsheet, white board, whatever.
Write down everything you need or want or have to do. Include the things you aspire to, or the things you should do. Include what you could do if you tried and what you're hoping you won't forget to do.
This list can encompass every aspect of your life: your role as a writer, a parent, a friend, a spouse, an employee, a pet owner — basically whatever makes you you.
Limit yourself to no more than an hour. (Don't worry; if you remember something later, you can always add it.)
Think of this brain dump as a way for you to unload your mental burden. This is a critical step to escaping the "Gap of Shame," because there's a good chance you spend your days besieged by thoughts about what you still need to do and oblivious of all the things you're currently doing.
2. And you need this by … ?
Next, you're going to look at all the things you wrote down and put a date by each of them. The date should represent any deadlines you have for completing your tasks, or rough time estimates for when you hope they'll be done.
Try not to think too hard about this step. Come up with a date for each and move on. You can always revise your dates later.
3. What can you zing from the list?
Now, your job is to assess your quick wins. Look for the tasks you can knock out fast (like calling to schedule a dentist appointment) or priorities (like paying the mortgage). Do everything that takes 20 minutes or less and then allow yourself the deep pleasure of crossing those things off your list.
This is another step you shouldn't overthink. Just do it. Get the quick wins done because the next step will be both satisfying and life-changing if you've gotten all those cobwebs out of the way.
4. Why on earth would you even do this?
Here comes your most important step: Write down your why's. Next to everything on your to-do list, add a reason. Look at each task and ask yourself why is this even on my list?
Maybe it will bring you income or professional clout (like launching your writing website).
Maybe it's something you need to do to strengthen your bond with your kid, or with a friend (like a phone call or watching a movie together).
Maybe it improves your health (like going for a run).
Maybe it's boring but necessary (like paying taxes).
Maybe it's something you've always dreamed of doing (like writing a book).
There's no judgment in this step. No one has to see your answers. Be brutally honest and just do it.
The logic here lies in motivation. By revisiting your original reason behind putting something on your mental list, you might be able to revive your motivation to get it done.
And if you can't think of a strong reason to do it … maybe you should cross it off your list!
5. Whose idea was this, anyway?
This is the final step. It's where you separate out your listed items based on whether you want to do them, need to do them, or should probably do them.
You can color-code this part if you've done a free-for-all on your white board, or simply designate the category if you've organized everything into a spreadsheet. But each task needs to be designated want, need, or should.
Where do you go from here?
If you've made it Step 5, then you've already clawed your way out of the "Gap of Shame." All that's left is to do those tasks. Look at the due-by dates and start with your needs. Pick three and do those tomorrow.
Then pick another three things and do them the next day. Move from the need items to the should items. Then finally to the want items.
You might choose to mix and match. You might even find room for more than three items in each day.
But what you'll discover is that with everything written down, assigned a date, and classified, it's a lot easier to take those little steps toward finishing each thing.
And that brings you to a wholly new space, which is one that includes steady forward motion and no frozen-in-time gaps.
Staying Means Permanent Damage
I hope you'll try this, and do everything you can to get out of the "Gap of Shame" fast.
Because if you're stuck there too long, you're more likely to do permanent damage to your writing aspirations and your own fragile self-confidence.
Remember that we all get tripped up. Sometimes it's by our own critical inner voices, sometimes it's by unsettling world events.
But figuring out how to stay on top of your goals … or at the very least, to keep them moving forward, is how you stay in the game of getting paid to write where you will eventually succeed beyond your wildest fantasies.
We often include useful productivity tips in each issue of Barefoot Writer magazine, and our July issue features a great one for anybody feeling pressed for time to write.
In fact, if you do follow this tip you're likely to uncover at least 10 extra hours of writing per week. Go here to read the July issue if you're a member, and go here to join the Barefoot Writer Club if you haven't yet.
At the end of the day, though, remember you're human, you're doing the best you can, and you do in fact have the power and strength to stay the course and realize your paid writing dreams.
Do you have questions about getting started as a well-paid writer? Share with us here so we can point you to other resources.

The Digital Copywriter's Handbook
Learn how to become an in-demand online copywriter for companies big and small. Online copywriting expert Nick Usborne shows you how to write web copy that converts. Learn More »

Published: July 17, 2020