Email Expert Jay White: "My Biggest Copywriting Goof"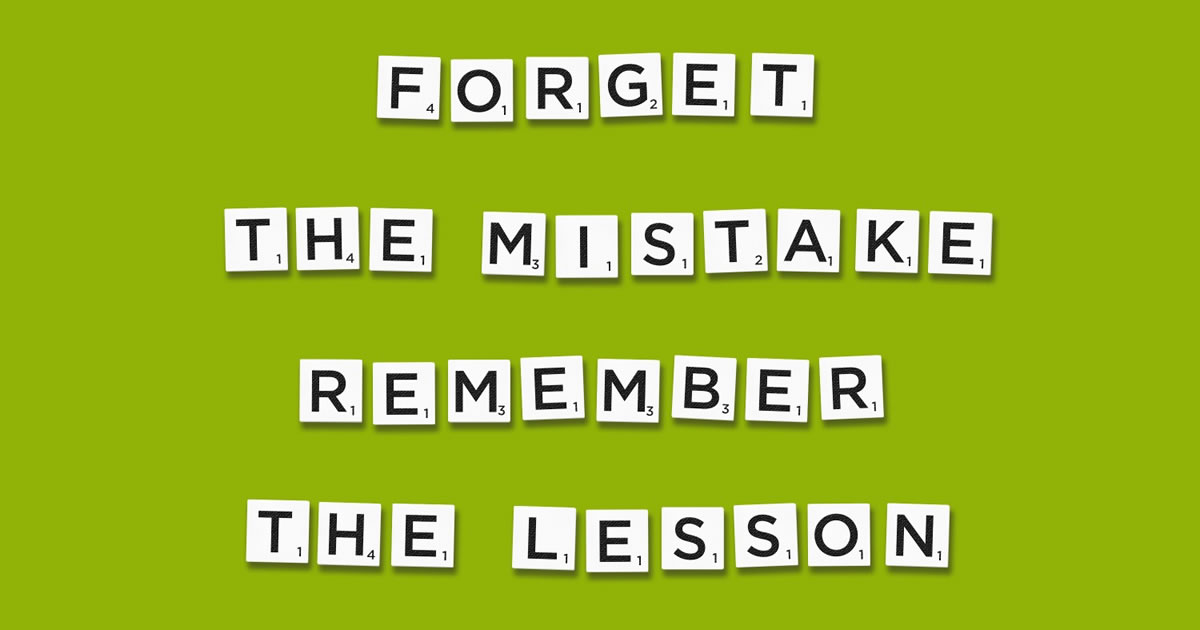 Million-dollar controls. Prestigious writing awards. Lavish praise from clients who are more than eager to work with them. And, of course, the handsome paychecks they earn.
I'm talking about the top copywriters working today such as Jedd Canty, Mike Palmer, Nick Usborne, Steve Slaunwhite, Bob Bly, and Jay White, to name just a few. Look at the bodies of work they've accumulated and the recognition they've achieved.
Impressive, right? But have you ever wondered … have they never made mistakes on their journey to the "A-list"?
Of course they did. The truth is, you can make mistakes in your writing business and still be as successful as you want. And I have proof.
Several of copywriting's brightest stars have been kind enough to reveal their biggest career mistakes. And they've agreed to share them so you realize that if they can do it, then so can you.
Today's story is from email copywriting expert and coach, Jay White.
Jay cut his writing teeth when he sold radio advertising and helped create several award-winning ads. But his real education in copywriting came later, during his stint writing catalog descriptions for Bass Pro Shops.
And then fate lent a hand, in a big way. While at a copywriting workshop, Jay met high-profile internet marketer Alex Mandossian. After seeing Jay's work writing emails, Alex called him the best email autoresponder writer he'd ever seen.
If you're not familiar, autoresponders are emails that are written in advance, and then automatically sent to the reader at a designated time and date. They're normally written in a series of 3, 5, 7, or more.
Jay's association with Alex led to many successful years writing autoresponder emails for several big-name internet marketers like Rich Schefren.
These days, Jay does mostly coaching and a little client work. He enjoys helping aspiring writers find their way to success.
Here's what Jay says is his biggest mistake and how he overcame it:
When I started freelancing, I positioned myself as an all-around copywriter. But it wasn't long before I realized that I had a knack for shorter copy, specifically writing emails. While I could write a killer sales letter, the shorter copy is where my talents really shined brightest (plus it was a lot more fun too).

It wasn't long before a client/mentor/friend pulled me aside and told me something that would change my career FOREVER. He said, "Jay, I've never seen anyone write emails as well as you can. What you need to do is specialize in writing emails for the internet marketing guru elite. They need your services desperately and can pay the fees you deserve. You should be wildly successful!"

So that's exactly what I did. I set up a separate website that showcased me as a specialist in email copywriting. And for the next couple of years, my career was going very well. I was getting a lot of business. But something strange was happening that I didn't expect.

Client prospects would contact me about emails and we would strike a deal. And then, almost every single one of them would ask, "Do you also write (insert type of copy here)?" Usually sales pages, web copy, content, blog posts, etc.

Of course I could write these things. I was a direct-response copywriter after all. But that's not what I would tell them. My reply was always, "Oh no, I only write emails. You'll have to find someone else for that."

BIGGEST. MISTAKE. EVER.

What I didn't realize was that this client was pushing a gigantic pile of money over to me and asking if I wanted it. And like a complete idiot, I was saying, "No thanks."

It wasn't until sometime later (after I probably bumped my head and came to my senses) that I realized how much additional income I was leaving on the table because I was too busy specializing.

So I made a change. Instead of asking them "Can I write your emails?" I started asking them, "What can I do for you?" To which they would ultimately reply with EVERYTHING they needed written in addition to emails.

The result? My income shot up and I became more indispensable to my clients. Because I wasn't a one-trick pony any longer. I was a one-stop shop. I could write WHATEVER they wished. And if I didn't know how to write something they needed, I still said "yes" and then went out and got the knowledge I needed.

So moral of the story: Don't make the same mistake I made by specializing exclusively in a certain type of copy. Be whatever the client needs you to be. Then watch what happens to your bank account. ;)
Are you ready to get started as a copywriter? We're ready to help you. Let us know in the comments below.

The Professional Writers' Alliance
At last, a professional organization that caters to the needs of direct-response industry writers. Find out how membership can change the course of your career. Learn More »

Published: July 31, 2020