Living the Writers Life: Dean Buse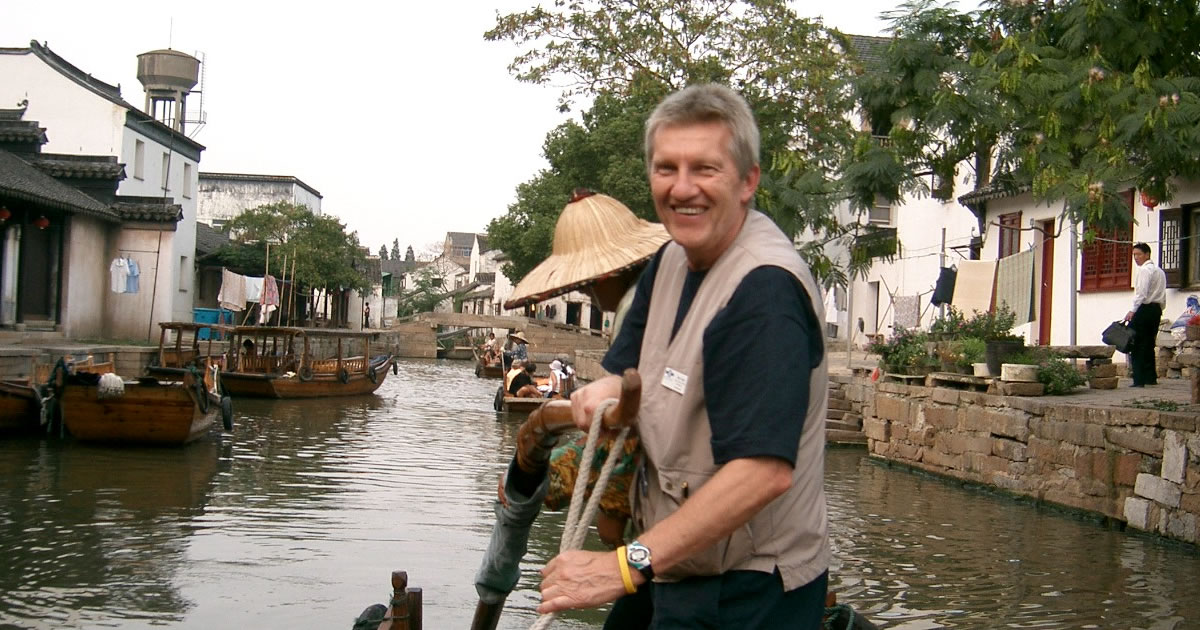 You have such an interesting and diverse history of writing, marketing, and teaching. How did you get started with it all?
I think this mostly started when somebody invited me to come out to Oregon for a job buying TV time for info commercials back in the '90s. That's when I started learning about marketing. I ended up going to a three-day Jay Abraham conference. From there, it just kind of evolved. I'm always learning something about online marketing. It's just something I enjoy doing. Today, I mentor businesses in the city of Beaverton, Oregon. I teach business planning classes and mentor business owners. I once had a client say, "This is Dean. He's the Professor of Marketing." So the name kind of stuck, since I teach a lot of people about writing. When I talk to entrepreneurs or businesspeople, I always tell them that the first thing you should do is learn how to write. I believe that's a skill you can carry the rest of your life. I'm 77, and I still do writing. I also do a lot of website audits and answer marketing questions for people online.
What kinds of students do you work with?
Well, I've been hired by the city. They're entrepreneurs who want to start a business. We help them write the business plan. When I worked with startups, I had to talk to them about a wide variety of different subjects, like writing a business plan and writing to create a website, and teach them writing. I'm teaching them the skills that I've learned through AWAI … about being specific when you write. I believe these skills have given me a life where I've been able to travel to different parts of the world. I've taught entrepreneurship in three different countries.
What are you most proud of in your career so far?
Well, I can tell you one thing I'm proud of is that you asked me to do an interview! I've been involved with AWAI for years. I've gone through several of the programs and read the magazines.
If you started with AWAI in the '90s, you must have been one of the very first people to join! What was the Accelerated Copywriting program like back then?
I got the big, thick book … I have all of my notes scribbled in there. I remember I had to write some of the letters by hand three or four times, and my arm started hurting when I was doing that. Then, I had to write a restaurant letter, and I wrote about the restaurant. Whoever was grading it gave me a pretty decent mark, so that was inspiring.
You've traveled a good bit to help business owners around the world. Can you tell me about it?
My church works with different ministries. One of the things they started was for the people, especially ones from the refugee camps. They wanted to teach them the skills to become an entrepreneur. And so when they asked for volunteers, I jumped on that, and that's how I got to Rwanda. We had a three-day training working with them.
Is travel one of your favorite aspects of the freedom that comes with writing for a living?
Yeah, because I write about all my trips. Now, it's more about helping others and teaching other people. I just sit down with businesses and go over whatever questions I can answer for them. Writing is so important. I don't have a robe and gown where I stand in front of people and teach, but that's what people still consider me, a teacher. A mentor — maybe that's a good word.
What do you enjoy doing when you're not working?
Well, I was a runner. I ran seven marathons. I was able to travel to different states — up to Alaska, and to Honolulu. I enjoyed skiing. I used to actually be president of a ski club back in Indiana. I was on the ski patrol. Those are things I've always enjoyed doing.
Dean's Living The Writer's Life story was originally published in Barefoot Writer. To learn more about how you can start living your dream writer's life too, click here.
What help do you need to move forward with your version of the writer's life? Let us know in the comments below so we can help guide you in the right direction.