How to Use Video to Build Up Your "Know, Like, and Trust" Factor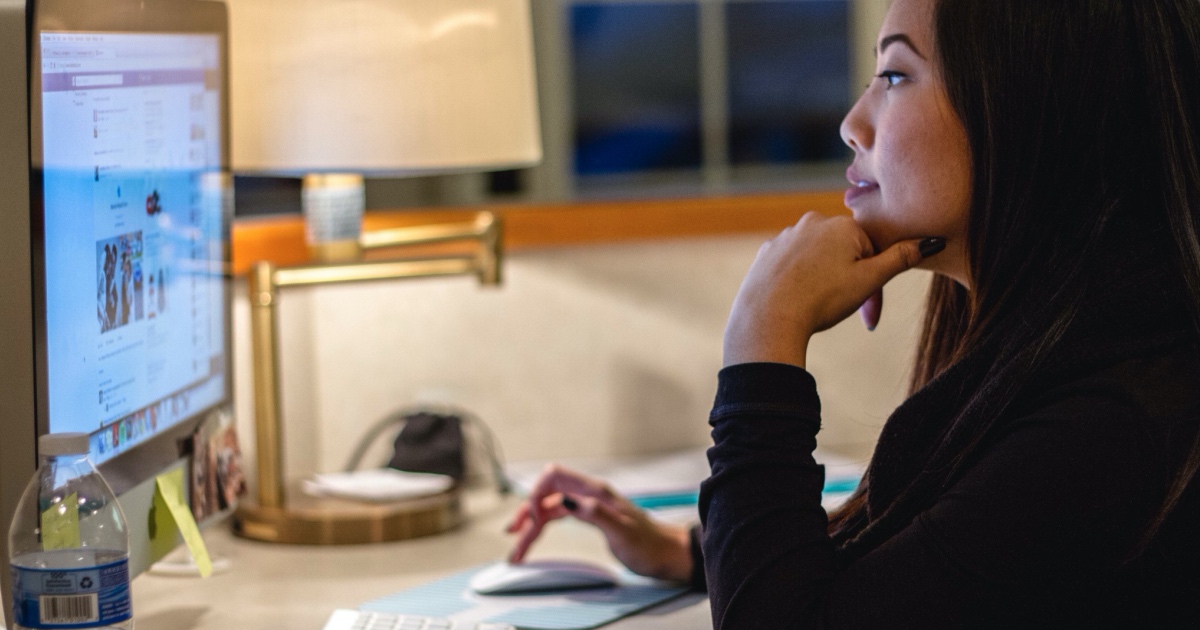 It's not the first time you've heard this, and it won't be the last … people buy from those they know, like, and trust.
That includes your potential clients.
And, that means you want to give them a way to know you, like you, and trust you faster.
Your website is an obvious place to do this. But how?
Well, you want to showcase a little bit of who you are on the website.
Part of this will be in the way you write and talk about your unique approach. Another way to build this connection quickly is to use video.
Your website should be a reflection of who you are, what you do, and who you serve. When it comes to video, you have a lot of options, but there are three that are relatively easy to create and can make a big impact.
Give Guests a Warm Welcome on Your Homepage
Your homepage is the "store window" of your business online. Often, it's the first chance you have to make an impression. Think of a really great proprietor of a brick and mortar business. Imagine how they respond when someone walks through their door. Now, take this opportunity to welcome people to your site in a similar way.
Record a short video, about 60 to 90 seconds, to welcome people to your site and explain to them exactly who you are and what you do. This is a powerful tool to build trust, because people can see you're a real person.
You're not a "business" run by a robot. You're an actual person who has an actual personality and is really invested in helping them.
This is also a great opportunity for you to highlight exactly who your website is for.
For example, you're a freelance web writer who helps people in the health and wellness space.
First, you want to welcome people to the site.
Next, describe your ideal client.
When you describe your ideal client, keep it short and relevant. For example, an independently owned alternative-health business that markets supplements and information products.
This quick description shows people they're in the right place. It also demonstrates to people who are not a great fit that you're not the writer for them.
This quick video can save you time by cutting down the number of unqualified prospects who set up an initial call with you.
After you describe your ideal client, highlight what makes you different. This could be your preferred project type, the process you use to write, or a unique perspective you bring to your project.
Then, tell people what to do next. Potential calls-to-action include:
Set up a call
Read a particular blog post
Request a free gift
You want visitors to make a small, micro-commitment to exploring your site further.
Do not use an action like, "Go ahead and read further." It's not specific enough.
Use the following framework to create an instant connection with people that showcases who you are and who you serve:
"Welcome to [Business Name]. I'm [Name], founder and head writer, and I help [ideal client] achieve [results]."
One sentence about your process or favorite type of project
Call to action
With a single video, you've started to build the "know, like, and trust" factor with your website visitors.
Build Authority and Trust
You've welcomed people to your site, and they've learned a little about you and what you do. That's one way to use video.
The next video to add to your site is one that builds your authority.
You could list all of the results you've achieved, but this isn't as powerful as seeing what other people think about you. Adding videos to your testimonial collection shows your clients are real people who appreciate you and the work you did to help them get real results.
Asking someone to sit down and create a video can be difficult. Your clients are busy and may struggle to find the time to record a quality video. They also may not know what to say. That's why they hired a writer!
Make it as simple as possible to gather this type of testimonial.
You have a few options to create these videos.
The first method is to get in the habit of always recording your client calls. This is everything from an initial intake call … to a kickoff call discussing a project … or a call at the end of the project to discuss next steps. Anytime you get on a call, ask for permission to record … and then do it.
If you have any video gems, such as a client saying, "Wow, your help has been amazing, and I'm so glad I hired you!" you'll capture them instantly.
This is a simple testimonial you can use. It's even better, because it's natural. You didn't have to ask somebody to sit down and figure out what to say. Instead, they said it in a regular conversation.
When a gem like this happens, be sure to say a quick thank you. Something like, "I appreciate that so much. Do you mind if I use this as a testimonial in my marketing?" If it feels awkward to say this during the call itself, just reach out to them afterwards, when you're going over the transcript.
Nine times out of 10, your client is going to say yes.
The No Video Option
Another option works without video.
If you're not recording a video call and you're only using audio, you can create what they call an audiogram.
This is a video that's a static image, like a person's professional headshot. The image doesn't change but the audio file plays the entire time. An audiogram will illustrate the sound waves, so people have something to actually watch. Use the same process to ask for permission to use the testimonial.
Planning It Out
A third option is for your client to sit down and record a video. You can set up an "interview" and ask them about the process of working with you. Or, they can record a video on their own. This is a more difficult option, because it requires your client to set aside time specifically to create a video.
Whichever way you do it, testimonial videos build both the "know" and "trust" factor, because people can see for themselves you've worked with other real people.
Next, you want to create a deeper relationship with the people on your site.
Reward Visitors for Taking Action
You've started to build a relationship with your site visitors. Now you want to continue the conversation.
A thank you page video rewarding your visitors is the perfect tool for this.
Once a visitor has taken a specific action, such as requesting a free gift, you want to reinforce the positive feelings they have.
Record a video saying thank you. These videos work well for micro-commitments, like signing up for your email list, requesting a free gift, or signing up for an initial call.
This is another opportunity for you to showcase your personality and to create a really positive feeling for people, when they think about working with you.
You're going to thank people for the action they took and tell them what happens next.
Use the following framework to create your script:
"Hi, I'm [Name], owner of [Business Name]. I wanted to take a moment and say thank you for [action]. I know how hard it is to find people who understand [their big problem]. That's why I [set up this call/created this gift/have this email]."
"Here's what happens next … [check your in box, add the call to your calendar, etc.]"
This video encourages your audience to make another micro-commitment and builds your "know, like, and trust" factor.
When you give people positive reinforcement for what they do, they feel really good about the experience. Outlining the next steps for people to take makes it easier and much more likely they'll take those steps. This includes steps like:
Open the confirmation email
Use or read your sign-up gift
Add a call to the calendar
When you create a video like this, it's almost like you're having a face-to-face conversation, because people can see you.
And, it makes them more likely to want to fulfill their promise.
A Powerful Tool to Build Your Business
Video is a very powerful tool that can build the "know, like, and trust" factor between you and your website visitors. It lets people get to know you a little bit more, see what kinds of experiences they can expect by working with you, and gives them a little taste of what it's like to work with you before they actually hire you.
Use video throughout your website. These videos don't have to be long or complicated. Simply record yourself for 60 to 90 seconds. You can even get started with the webcam on your laptop or cell phone.
Keep it simple and start using this proven way to showcase who you are, what you do, and who you serve.

The Professional Writers' Alliance
At last, a professional organization that caters to the needs of direct-response industry writers. Find out how membership can change the course of your career. Learn More »

Published: July 22, 2020