Use What You Already Know to Get Ahead and Earn More as a B2B Copywriter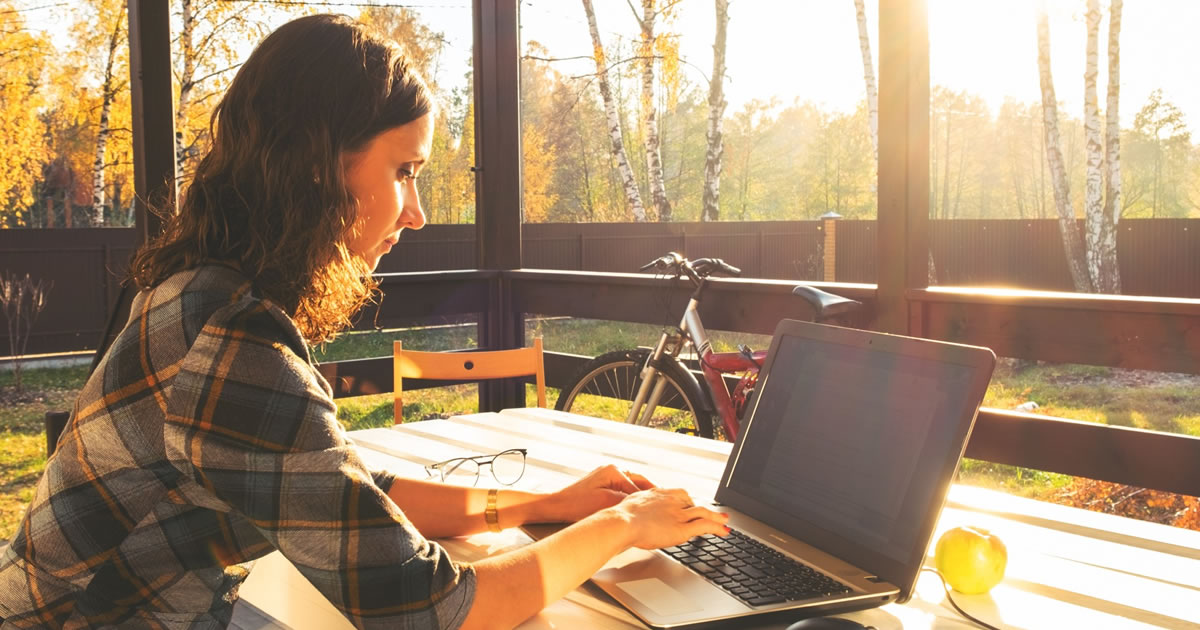 What comes to mind when you hear the word "business?"
Maybe you imagine quarterly reports, cubicles, or budget meetings — or some other technical business jargon.
That's exactly what I imagined when I first heard about B2B (Business-to-Business) copywriting.
Since I never worked in a traditional office environment and didn't consider myself knowledgeable about business, I wasn't sure if B2B copywriting was for me.
Fast-forward a couple of years and, to my surprise, B2B clients in my niche are some of my favorite clients.
Here's why …
Is B2B copywriting really that great?
There's a reason (actually, several reasons) why I've grown to love B2B copywriting, including …
Professional pay. You're not only paid for your writing, but also for your expert niche or industry knowledge.
Loyal clients who treat you well and come to you as their first choice for their copy needs.
Less competition.
Plus, when you're first starting out, your previous experience gives you a foot in the door and helps you find your first client.
You already know more than you think you do
Take me, for example …
As a veterinarian, I worked as an associate at someone else's hospital and was never a business owner or manager.
My days consisted of seeing patients, and I didn't have time to think about buying supplies, marketing, pricing strategies, or any of the other "business-y" things that went into running a veterinary practice.
However, I picked up more B2B knowledge than I realized …
B2B copywriting, in my experience, relies heavily on niche knowledge rather than business knowledge.
I know what the daily life of a veterinarian is like. So, even though I didn't actively participate in business decisions, I still know what would have appealed to me while I was in practice. And, I know how to speak to others in my industry.
That's exactly the sort of knowledge my clients want. Honestly, I think they value my niche knowledge just as much as they value my writing skills.
If you've chosen a niche for your copywriting, you're probably like me — you probably already have more B2B knowledge in your industry than you may realize.
Whatever your knowledge and interests … there's a B2B market for that
Based on my own research and brainstorming, here is a list of popular niches, and some of the B2B aspects of each. You can write about a subject that interests you — for the high-paid B2B market.
Pets: Supplies for groomers, pet stores, boarding facilities, and other pet businesses.
Cooking and food: Catering, and appliances and supplies for restaurants.
Fitness: Equipment sales to gyms, hotels, etc.
Hotels and hospitality: Events, conferences, and conventions.
Golf: Business events and trips, golf course maintenance equipment.
Parenting: Supplies, training, and technology for daycare facilities.
Transportation: Many businesses need transportation and logistics services.
Interior design: Furniture and decor for hotels, doctors' offices, and other businesses.
Gardening: Landscaping services for businesses.
Technology: Security and online conferencing services for businesses.
And remember, you don't necessarily need to know all the ins and outs of the whole supply chain and sales processes for these opportunities … unless, of course, supply chain is your area of expertise.
Instead, you just need to know what prospects in that niche really want and need — and your experience gives you that sort of insider knowledge.
How to find your best B2B match
Maybe something on the list above sparked an interest for you.
It not, don't worry — the B2B world is enormous, and you're sure to find an opportunity that suits you.
To figure out where you might fit best as a B2B copywriter, try the following brainstorming exercises …
1. Write down all your previous work experience
Make a list of all your education, experience, and on-the-job knowledge and skills.
This includes your actual job title — teacher, waitress, doctor, IT specialist, executive assistant, etc.
It also includes the other skills or knowledge you acquired during your career. For example, if you're a teacher, you probably know a lot about public speaking.
2. Add your life experiences and personal interests
Maybe this means event planning, if you're the person your friends and family always call upon to plan their baby shower.
Or, maybe you love to garden, cook, golf, travel, play an instrument, or do home repairs yourself.
Whatever your interests, add them to your list. Be sure to include your volunteer work and hobbies.
3. Do some research
By now, you probably have a long list of potential niches. So, pick a few favorites to research.
To look for the B2B opportunity in each, ask yourself the following questions …
What supplies do companies in this industry need?

Public speakers need software to create presentations, microphones, projectors, and maybe even soothing teas for their throat. Restaurants need to purchase food, cooking appliances, dishes, and uniforms.

Which services do companies in this niche need?

Many industries need continuing education providers, cleaning services, secure software, banking and tax services, event planners, and much, much more …

Are there trade shows and conferences for this industry?

Look for events with a B2B slant — for example, a veterinary conference where companies set up booths to market their surgery equipment, pet food, website services, kennels, and other products and services to veterinary hospital owners and managers.

Which current trends and necessities are important to business owners right now?

With the recent medical, social, and economic effects of coronavirus, many businesses need help with restocking supplies, obtaining PPE (personal protective equipment), educating staff on best practices for cleaning, and using online conferencing platforms for remote workers. Many also need financial, legal, and well-being advice. Do any of these current needs spark an idea for you?
How to get started as a B2B copywriter
Once you've chosen your niche or area of interest, there are a few simple things you can do to get started …
Create an online presence. A website for your copywriting services is ideal, but I'm also a firm believer in LinkedIn.

A LinkedIn profile is free to create, and simpler than building a website, which makes it a great place to start. Even though I have a website that ranks high in Google searches, many clients still initially find me on LinkedIn.

Build a portfolio. By portfolio, I mean at least three good writing samples to show potential clients. You can start with small projects or unpaid articles for publications in your niche for your first three samples. Or, write your own blog posts.
Educate yourself on the foundations of good B2B copywriting. Look into online courses, but also remember to check out all the free articles and webinars from AWAI.

Tell everyone you know. Your network is a great place to potentially find your first client.

I once ran into a former colleague at a conference and told her about my writing services. That colleague reached out to me 18 months later with a project — so even if it doesn't happen right away, don't be discouraged. Just plant those seeds now!

Reach out to small businesses. Local businesses in your neighborhood are also a great place to find your first B2B client.
Over deliver. Doing a great job means your clients will want to work with you long-term. Or, at the very least, they'll give you a glowing recommendation to help you find other clients.
Rinse and repeat. Consistent efforts pay off over time, so keep up the good work and look for your next B2B client!
Even if you're like me and never worked in a traditional office or business environment — don't assume B2B copywriting isn't for you.
You don't want to miss out on the opportunity to help clients who really need your knowledge — while at the same time, increasing your pay and opportunities to grow as a copywriter.
Do you have any questions about getting started as a B2B copywriter? Let us know in the comments so we can help.

Modern B2B Copywriting
Learn everything you need to know to succeed as a B2B copywriter from marketing your services to writing copy and everything in between. Learn More »

Published: July 22, 2020